Secret Porsche concept cars uncovered for the first time
Porsche has offered us a glimpse at some of the concepts that never made it off the drawing board
It seems that this year's lack of a proper motor show has made Porsche rather sentimental, as the Stuttgart sports car brand has provided us with a glimpse at some of the concepts that never made it out of its workshop.
Until now, these prototypes have been consigned to the company's archives, stored in a warehouse along with their design drawings and engineering plans. Here's a run-down of our five favourite concepts from Porsche's unseen skunkworks.
2017 Porsche 919 Street Concept
Designed back in 2017, the 919 Street Concept was destined to become a road-going version of the 919 Hybrid LMP1 racer. However, Porsche pulled the plug before the project was completed.
Porsche's pictured 919 Street Concept never moved, as it's only a clay model – but the engineering that was designed for the model was all but finalised. The finished car would have been built around a carbon fibre monocoque and powered by a detuned version of the race car's turbocharged 2.0-litre V4 hybrid engine, with an output of 888bhp.
2019 Porsche Vision Spyder Concept
Designed as a tribute to the Porsche 550 RS Spyder from 1954, the Vision Spyder concept shares the same open-top design, spartan cabin and lightweight construction. It even features a kindred engine cover, with narrow slats along its length to expel excess heat from the engine bay.
The radical styling was a conscious effort by Porsche to develop its future design language. As such, the Vision Spyder features several innovative styling features, which Porsche hints could still be implemented on its future cars. The firm's engineers paid particular attention to the concept's unusual roll bar, which was designed to be both aesthetically pleasing and functional in the event of an accident.
2012 Porsche 911 Vision Safari
This one could have made it into production if the business case was strong enough. The 911 Vision Safari is a driveable prototype that can trace its roots back to the short-lived Porsche 953 Paris-Dakar rally car from 1984 – and like its grandfather, it features a lifted suspension system, reinforced wheel arches and tougher front and rear bumpers.
There were next to no creature comforts inside, with the standard 991-generation's cabin being junked in favour of a roll cage, sports seats and racing harnesses. Porsche's engineers even built a handy shelf with an integrated cooling fan behind the seats, that was designed to cool down the driver's crash helmet between rally stages.
2013 Porsche 904 Living Legend
The 904 Living Legend was an unusual project. It wasn't a purpose-built Porsche prototype, but a heavily reworked version of the eco-conscious Volkswagen XL. Porsche's engineers saw performance potential in the fuel-sipping coupe, due to its lightweight carbon fibre monocoque and compact platform.
Porsche started to experiment with the XL, fitting different bodies to the car's chassis. As they worked, the engineers realised the car they designed had very similar proportions to the iconic 904 from 1964 – so they quickly penned a set of headlights and a sloping rear roofline to pay homage to the car's styling.
Partnership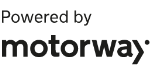 Need to sell your car?
Find your best offer from over 5,000+ dealers. It's that easy.
The finished prototype was also very light – a smidge over 900kg  – which means it wouldn't have needed a powerful engine. Porsche's engineers originally planned to fit a high-revving V2 motorcycle engine to the coupe, but the project was shelved before the sports car was finished.
2018 Porsche Vision "Renndienst"
The 2018 Vision "Renndienst" (which translates to "racing service" in English) harks back to the old Porsche-branded Volkswagen support vans from the company's early motorsport days.
Porsche says the Vision Renndienst concept would have been a futuristic shuttle bus and family MPV, capable of transporting up to six passengers. Unusually the driver sits in a central seat, like a McLaren F1, with the remaining five passengers spread over two seating rows in the rear of the vehicle.
Had the concept ever made it off the drawing board, it would have been powered by an all-electric drivetrain, with a battery pack mounted under the cabin floor.
Which of Porsche's hidden concepts would you like to see enter production? Let us know in the comments section below…