Nissan Re-Leaf: the electric car with an emergency power bank
The Nissan Re-Leaf concept shows how a family EV could power disaster-relief operations
It may sound strange, but the idea for the Nissan Re-Leaf was actually conceived almost ten years ago when, on 11 March 2011, Japan endured one of the worst disasters in its history. Earthquakes are common in the region, but the tremor in 2011, 43 miles off the North East Coast of Honshu island, was the largest the country had experienced since records began.
The earthquake measured nine on the Richter Scale and immediately caused damage to properties in the region, but the worst was yet to come. The violent shift in the ocean floor at the quake's epicentre triggered a tsunami which, upon striking the coastline, caused unimaginable destruction.
Compounding the disaster was the damage to three reactors at the Fukushima Daiichi Nuclear Power Plant. The initial emergency shutdown procedures jumped into action after the earthquake, and worked successfully. However, the resulting surge of water, with waves over 50ft high, overwhelmed the plant's sea defences, knocking out the back-up generators that cooled the reactors. The resulting thermal runaway sent the plant into meltdown.
In the initial days of the disaster, over a million buildings were damaged or destroyed, adding to the countless number of people displaced from their homes by the meltdown. This sequence of tragic events resulted in 15,899 deaths, and a further 2,500 people are still missing to this day.
With local infrastructure decimated, more than 4.8 million homes were left without electricity for several days, and those caught up in the disaster weren't able to communicate directly with the outside world.
While aid poured in from all over the globe, Nissan made a unique contribution to the relief effort. The second generation of its all-electric Leaf, which went on sale just three months before the disaster, provided a vital lifeline: power. The cars' batteries operated as temporary energy sources for locals with none, and for rescue teams working hard to provide relief.
A total of 66 Leafs were drafted into the worst-hit areas, helping aid workers, providing light that allowed them to perform search and rescue operations through the night, and keeping mobile phones charged and other communications equipment running.
Seeing how invaluable those cars could be, Nissan has further explored the potential of the electric future with this: the Re-Leaf. The name may be a play on words for a serious purpose, but the benefits of its applications in the real world could be profound.
Officially just a concept for now, the Re-Leaf is part electric car, part mobile disaster operation centre, and its greatest trick comes with the Leaf's ability to support bi-directional charging. For the normal car, this means that owners can plug the Leaf into their home and draw energy from the on-board battery when grid electricity is expensive. When the car needs topping up, it can be charged at night when energy is cheaper.
But rather than kettles and TVs, the Re-Leaf could instead power water-purification systems and GPS communication networks. This is made possible by installing three 230-volt power sockets: one in the boot, plus two water-resistant outlets outside the car. The Leaf's 62kWh battery pack can supply enough juice to simultaneously run energy-intensive equipment such as a jackhammer, a ventilation fan, a medical ventilator and a 100-watt LED floodlight for 24 hours before the car would need recharging. To put that in context, the Re-Leaf could keep a typical UK home running for about six days.
Partnership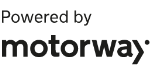 Need to sell your car?
Find your best offer from over 5,000+ dealers. It's that easy.
Helen Perry, head of electric passenger cars and infrastructure for Nissan in Europe, outlines the benefits that EVs could bring not only in areas of disaster recovery, but also in our everyday lives. "Electric vehicles are emerging as one of the technologies that can improve resilience in the power sector," she says.
"By having thousands of EVs available on standby, either as disaster support vehicles or plugged into the network through Vehicle-to-Grid, they're uniquely capable of creating a virtual power plant to maintain a supply of energy."
Should the Re-Leaf be rolled out into real-life situations, it could become an invaluable tool for rescue teams throughout the world, as Dan Cooke – IRT Operations Director at international rescue charity Serve On – can attest. Auto Express joined Serve On at its HQ in Wiltshire, as Nissan demonstrated the Re-Leaf. For the Japanese company, it allowed the people behind the car to gain valuable feedback from teams who would potentially use vehicles like this in the future.
Serve On is staffed by volunteers willing to put their lives on hold at a moment's notice, and selflessly dive into an international disaster to provide any aid possible. "We fly anywhere in the world straight away," says Dan, "mainly to earthquakes, and we'll do the initial action. We will try and get on the ground within 24 hours. It's not always easy, but we'll try to find a way to get around things fast."
With a background both as a district commander in the fire service and as an educator, Cooke has been involved in international rescue for around 25 years, making him ideally placed to enrol and train other volunteers in areas like collapsed-structure rescue, missing-persons recovery, and natural-disaster coordination. Many of those in the Serve On team are ex-emergency services or military, although any volunteers are welcome, and the organisation provides education to other teams who help deliver aid. Cooke also founded the company Dark Swan, a training organisation that helps raise funds for Serve On.
Beyond the international rescue side of things, Serve On also recruits volunteers who want to help, but can't necessarily jump into any disaster zone. Not only have its UK-based community resilience teams helped to deliver supplies to vulnerable people during the Covid crisis, but it also attends events all over the British Isles – often search and rescue operations, most notably during floods.
It's in this sort of local disaster where the Re-Leaf could prove to be just as valuable, and Dan is very excited by Nissan's innovation. "Serve On loves innovation and new technology. We like to think about innovations that could benefit us, even if there isn't the technology currently. The Re-Leaf is great in so many ways, but the idea of being able to plonk this down near a flood, provide some proper power, run a load of water filters and a command-and-control centre for a few days, without the noise and the fumes of a diesel generator... That in itself is a mega bonus." Another hugely positive difference from a diesel generator is that the Re-Leaf doesn't need to be transported to a disaster zone. Aid workers can simply drive the rolling power bank right to the scene.
To give further credence to the idea of a dedicated EV-cum-power station, Nissan has created this Re-Leaf concept, which features jacked-up suspension that accommodates chunky BF Goodrich off-road tyres wrapped around 17-inch alloy wheels. Combined with underbody protection and enlarged wheelarches (necessary for the larger rubber), it means that what was once a fairly humble five-door hatchback offers plenty of off-road ability.
Inside, the Re-Leaf is a strict-two seater, but there is a practical purpose to losing the rear bench: in its place sits a large storage unit that can hold medical supplies or portable power banks. In the concept's case, it houses a pull-out desk with a 32-inch computer monitor; this shows how the Re-Leaf could operate if it were specified as a communications hub for aid workers. The dashboard is near-identical to the standard car's, but gains a bank of switches on the passenger side; these operate controls for the external power, plus the orange emergency strobe light-bar mounted to the car's roof. While the Re-Leaf's purpose certainly goes beyond its on-road presence, its rough-and-tough looks undoubtedly make a statement. "The first time I saw it, I actually thought 'Yeah it does look cool as well!'" said Dan. We couldn't agree more.
So how does it drive? For the most part, it's as simple as any other Leaf, but with a couple of key differences, mainly tweaks to the chassis. On the road, the extra profile of the off-road rubber effectively gears the car up, so it feels slightly less keen to accelerate than a standard Leaf. It's noisier, too, with the chunky tread generating a constant roar, and it's also a little more wayward around corners.
That's all but irrelevant for a car that's meant to come into its own in tricky environments, though. Reassuringly, the Re-Leaf's tyres delivers great off-road traction, even though only the front wheels are driven; we pushed it up some steep, soggy inclines with barely a hint of slip. It's helped by the electric drivetrain, too: thanks to the linear and consistent delivery of torque from the electric motor, throttle modulation is much easier than it is in a combustion-engined off-roader. And a little extra ground clearance means that, even with just two driven wheels, it should be able to overcome all sorts of difficult terrain.
But while the possibilities for the Re-Leaf are endless, sometimes it's just the basic things that can provide the greatest boost to morale to those in desperate need. When people don't have any power at all, they lack the means of communication, which is something the Re-Leaf can fix. As Dan explains: "It might sound daft, but I can see how you could just run a load of extension cables for phone chargers, people come up and get a message out to family to tell them, 'I'm alive'. That's massive."
Of course, the Re-leaf is a proof of concept – Nissan has the potential to turn this into something much more hardy or at least SUV-based; with a little extra ground clearance it could become pretty much unstoppable. Nissan hasn't confirmed anything yet, but we can certainly imagine the forthcoming pure-electric Ariya SUV being kitted out with similar international rescue gear.
Click here for our list of the best electric cars on sale right now...