Long-term test review: Nissan Qashqai
Our Nissan Qashqai crossover makes trip to its birthplace as we bid it farewell
Mileage: 11,872Real-world fuel economy: 54.2mpg
After eight months of hard work on our fleet, we've had to say goodbye to our Nissan Qashqai. However, we wanted one last hurrah with the stylish crossover, so we took it on a trip back to its birthplace before we said our final farewells.
I covered the production of the two-millionth Qashqai at Nissan's factory in Sunderland, so it felt appropriate to take our car on the 600-mile round trip to the north-east.
I'll admit, though, that the prospect of slogging hundreds of miles up the A1 from London to Nissan's factory wasn't exactly filling me with joy. Especially since the heavens opened as soon as I pulled out of our car park.
Still, the British weather wasn't the Qashqai's fault, and few cars are as adept at handling such poor conditions. It made light work of the wet roads, and the raised driving position meant I sat clear of the worst spray being kicked up by the lorries I passed. As things cleared up through the Midlands, I was able to set the cruise control and settle back into the comfortable cabin.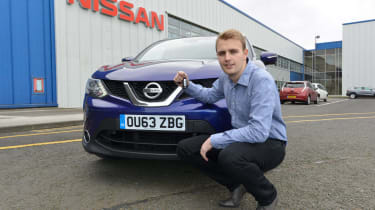 A little under six hours later, I arrived in Sunderland with the trip computer showing we'd hit 60mpg – pretty impressive when you consider Nissan claims the front-wheel-drive 1.5 dCi model can achieve 74mpg combined. The only real irritant on the first leg of the journey was our Tekna's standard-fit sat-nav. I'm not the biggest fan of an overbearing assistant, but that's how I found Nissan's system: loud and, at times, unnecessary. But the menus are easy to go through, and turning the audio guidance off just took a few easy steps.
After a fascinating tour of the Qashqai production line, where our car was one of more than two million that have been produced in the last eight years, it was time for the crossover's final photoshoot in front of the factory. I have to say that our car's £525 optional Ink Blue metallic paint looked really attractive, and the two-tone 19-inch alloy wheels add to the car's classy appearance, too.
Having spent so many hours of the previous day on the A1, I decided to take the scenic route south, and cut across the North Yorkshire Moors. Out on the winding and undulating moorland roads, the Qashqai's smooth manual gearbox was a joy to use, while the 1.5-litre dCi had more than enough power for overtaking and negotiating steep hills. As fog descended, the strength of the self-levelling headlamps was revealed, and their bright beam helped illuminate the road ahead.
Overall, the Qashqai was a joy to drive to Sunderland and back. What's even better is that I managed the entire journey on a single tank of diesel, with the fuel marker hitting red only a handful of miles from home.
So, the Qashqai is comfortable, economical and enjoyable to drive, even over long distances. What's not to love? We're certainly sorry to see it go...
Nissan Qashqai: report 3
Nissan Qashqai crossover's stolen our hearts after 10,000 miles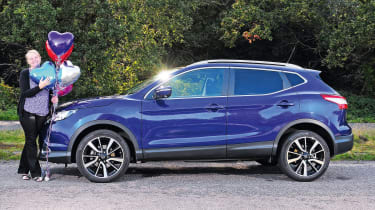 Mileage: 10,145Real-world fuel economy: 54.2mpg
The latest Nissan Qashqai has received a warm welcome from Auto Express. Not only has it bagged a number of road test victories, it also drove off with Best Crossover honours at our 2014 New Car Awards.
Yet while my colleagues raved about it, I'll admit I was left a little cold. For starters, I thought the bulbous styling lacked the charm of the original, and while the 1.5-litre dCi two-wheel-drive Tekna model on our fleet drove well, it didn't exactly set my pulse racing. So six months on, has anything changed?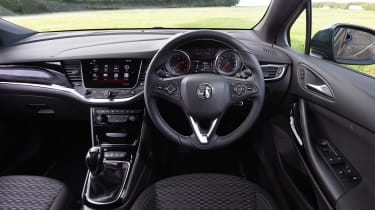 Well, yes – in fact, I'd go as far to say I'm in love. The Qashqai's looks have started to grow on me and I'm rather partial to its off-roader-inspired lines, neat detailing and purposeful stance.
Its sharp, stylish demeanor isn't confined to the outside, either. The cabin is smart and logically designed, with a real upmarket air. There's substance to match the style, though, because the interior still looks and feels as good as the day the Qashqai was delivered, despite being subjected to my boisterous grandchildren, a dog and a host of photographic equipment.
Practical
The Qashqai's proven to be a practical partner, too. The underfloor storage in the boot means I can stow a pair of picnic chairs for impromptu roadside breaks, while keeping the load area clear for my weekly shopping.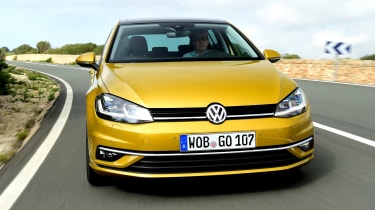 Yet it's the spirited driving experience that has really won my heart. We recently photographed the Qashqai for a road test at the pretty seaside town of Aldeburgh on the Suffolk coast, and the car covered the drive from Auto Express' office in central London with gusto.
The 280-mile round trip had a good mix of motorway, sweeping A-roads and twisty B-roads, and the precise steering and excellent body control allowed me to attack corners with confidence, while the diesel's strong mid-range torque meant the Nissan never felt short of muscle. Against all expectations, I completed the trip with a smile on my face.
Yet even the strongest relationships suffer rocky patches. When the tyre pressure monitoring system highlighted a slow puncture on the offside rear wheel, I thought it would easily be sorted. Unfortunately, it appears our car was supplied with the wrong key for the wheel nuts, so there was nothing the tyre technicians could do. Matters didn't improve when I called my local dealer, WLMG Shepperton in Middlesex.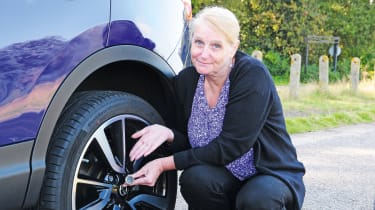 While it could supply a new set of wheel nuts, it revealed that I'd have to stump up the cash for the replacements, even though it was Nissan's mistake. When I pointed this out, staff effectively shrugged their shoulders and suggested I take my complaint to Nissan HQ. Is it any surprise the company's network finished in a lowly 25th out of 32 places in our Driver Power 2014 dealer survey?
Still, I can hardly blame the brilliant Qashqai for the brand's poor customer care – and despite this blip, my love for the car remains undimmed.
Nissan Qashqai: report 2
Award-winning Nissan Qashqai crossover is proving a big hit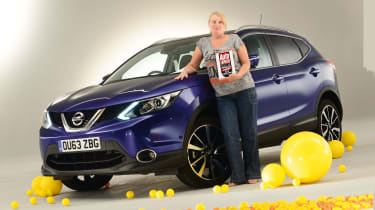 Mileage: 7,851Real-world fuel economy: 54.2mpg
It's official: the Nissan Qashqai is our favourite crossover. And it has the hardware to prove it, because it picked up the Best Crossover trophy at our recent New Car Awards. The unanimous decision to crown the Qashqai comes as no surprise to me, having lived with the smart-looking Nissan for the past few months.
And it seems I'm not the only one won over by its charms – several members of staff who have needed a more practical car have been, shall we say, rather reluctant to hand back the keys!
Family man and editor-in-chief Steve Fowler was full of praise for it after taking custody of the Nissan for a few days. He loved the way it drove and the fact the 1.5 dCi engine pulled really well, even when fully loaded with his three teenage children and the family's dog.
He thought the intuitive touchscreen infotainment system was brilliant, adding "it's better than the one in my Range Rover". However, there was a small blot on the Qashqai's copybook in his opinion: the stereo. As an avid audiophile, he was less than happy with the tinny sound quality, which had his sensitive ears tuning out.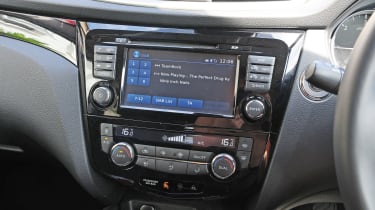 As I'm usually singing along with the radio at the top of my voice, I haven't really noticed! But Nissan top brass have, and we've been assured that an upgraded audio system is in the pipeline.
The Qashqai's keys have also found their way into the hands of both of our staff photographers. Pete Gibson and Otis Clay both cover hundreds of miles a week, and they've had nothing but good things to say about it.
Transporting camera kit, cleaning equipment and all the other gear that photographers seem to hoard is a breeze in the 430-litre boot, while the clever divider keeps everything in place. And thanks to the Qashqai's smooth low-speed ride, they both love using it for car-to-car tracking photography. Once again, the Qashqai's seats have come in for plenty of praise, too, with our snappers claiming that the Nissan's supportive chairs are among the most comfortable they've sat in.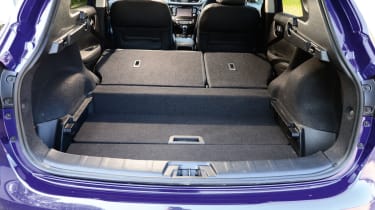 Factor in the high-set driving position and excellent visibility, and it's not hard to see why the Qashqai is such a popular choice for long journeys.
The car is in such demand that we've already covered 7,851 miles in our 1.5 dCi Tekna. More importantly, this figure has been achieved without a single mechanical hiccup, and it's proving economical, too, returning an excellent 54.2mpg at the pumps.
Of course, there are more exciting cars to drive, but the composed handling and light controls make the Nissan a breeze to drive on my daily slog into our London offices.
So far, there aren't many downsides to running the Qashqai – I certainly wouldn't bet against it retaining its crown at our 2015 New Car Awards.
Nissan Qashqai: report 1
The grown-up Nissan Qashqai crossover is proving a relaxing companion so far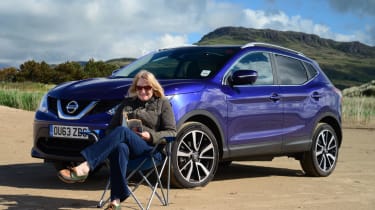 Mileage: 4,310Real-world fuel economy: 50.7mpg
Our Nissan Qashqai fits into my hectic lifestyle, which includes criss-crossing the country on road tests during the week and taking care of two young grandchildren at weekends. Therefore, I need a car that's as hard-working as I am. Happily then, our new Nissan Qashqai is so capable I already feel like it's creating extra time for me to enjoy some relaxation.
Nissan coined the term 'crossover' when it launched the Qashqai in 2006, and its mix of family car running costs and SUV looks made it an instant sales hit. There's no doubt this new version will be even more popular, thanks to its sleek styling, bigger cabin and impressive refinement.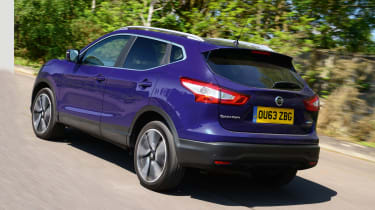 Our Nissan Qashqai is the two-wheel-drive 1.5-litre diesel dCi model, and should be cheap to run, too, thanks to its 99g/km CO2 emissions and claimed 60mpg fuel economy.
However, this is no bargain basement special - our Nissan Qashqai is the top-of-the-range Tekna model, and it comes with with plenty of standard goodies such as cruise control with a speed limiter, intelligent park assist bi-LED headlights. Nissan has also fitted further standard kit to our Qashqai such as dual-zone climate control, a seven-inch touchscreen sat-nav and heated seats. In fact, the only option we've added is the distinctive £525 Ink Blue metallic paint.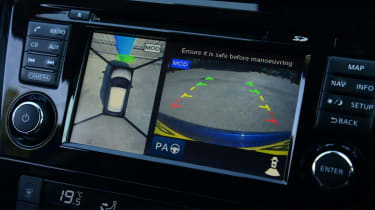 And while the 1.5-litre diesel in the Nissan Qashqai is frugal, it was smooth and punchy enough to make light work of a recent marathon trip to Porthmadog in mid-Wales – gateway to the Snowdonia National Park. As you can see, I made it to the stunning Welsh beach feeling relaxed 
and ready for a spot of reading.
The seats in the Nissan Qashqai are very comfortable, while the high-riding stance and huge glass area mean both driver and rear passengers are able to see their surroundings more clearly. Plus, the steering is light and precise, making 
it a doddle to drive, and the standard blind spot mirrors aid safe overtaking.
The boot is a decent size, at 430 litres, and happily swallows all the gear that comes with my five-month-old grandson Oscar, while the wide-opening doors and high-set seat make it a doddle to load him into his car seat. Over the following months I plan to fully test the Nissan's family-friendly credentials, but in the meantime I'll enjoy the 
chance to put my feet up for a bit.
Insurance quote (below) provided by the AA for a 42-year-old living in Banbury, Oxon, with three points.