Peugeot launches world's smallest car dealership in London phone box
More and more of us are choosing to buy cars over the internet, opening up creative dealership locations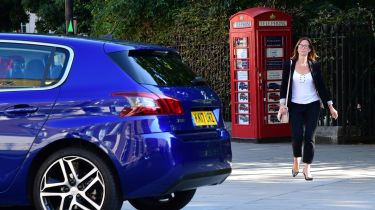 Peugeot has revealed what it claims is the smallest car dealership in the world, which will open for business on 12 September.
Making use of a converted London phone box, Peugeot Russell Square sits in the heart of the capital – the 'forecourt' measuring just 0.8 metres.
• Hyundai launches click to buy scheme
No salespeople are found inside, just a tablet connected to Peugeot's e-commerce portal. Customers can browse the line-up, configure their car, sort out a finance deal and place an order for a brand new car from within the phone box.
As the phone box is an unmanned station, it's kept under lock and key – those interested in using it to buy a car will need to get a special code to access it from Peugeot's website. With no staff present opening hours are much longer than that of a regular dealership, with customers able to access the phone box from 7am to midnight.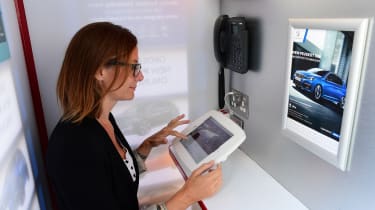 As you might have guessed, this is not quite a serious business proposition. Instead, it's a stunt to highlight Peugeot's online e-commerce ordering system. The firm says that more and more of us are choosing to buy new cars with a click over the web, rather than visiting a dealership.
UK Peugeot boss David Peel, said: "Not that many years ago, the process of buying a new car involved reading lots of printed literature and trawling around Dealerships. Now, despite a car being the second-largest purchase most people make in a lifetime, it can be done from anywhere – even from inside a phone box."
Would you buy a car online without entering a dealership? Tell us thoughts in the comments below...