Peugeot's greatest ever motorsport cars and drivers
Victory is in Peugeot Sport's blood - we look at some of the finest cars in its rich motorsport history
Peugeot has featured in most major forms of motorsport, but the brand is most famed for its rally cars, with big wins on the desert tracks of the Dakar Rally, as well as a couple of successes at the Le Mans 24 Hours.
If anything, charting the cars that brought Peugeot glory shows the generational jump that occurs when a manufacturer goes back to win years after it first did so. For example, the 206 WRC has things in common with the 205 Turbo 16 that rallied 15 years earlier, and Sébastien Loeb's 208 T16 Pikes Peak of 2013 had no less focus than the 405 T16 that Ari Vatanen won with in the US back in 1988.
• Top 10 greatest Peugeot Sport road cars
At the heart of these cars are some basic principles: clever engineering, rugged durability and a process of constant evolution. That's why Peugeot Sport has been one of the most respected brands in global motorsport.
The greatest Peugeot Sport race cars 
Peugeot 2008 DKR
The Dakar Rally is no longer held across African deserts, but the competition's spirit of discovery and adventure makes it popular among French media – so Peugeot needed little persuasion to take on the challenge again in 2015. 
The vehicle created for the event (which is now staged in Argentina) is called the 2008 DKR, although it has relatively little in common with the small SUV that shares its name. Still, the rear-wheel-drive, twin-turbodiesel V6 machine has already claimed one Dakar success – event legend Stephane Peterhansel scored yet another victory in a 2008 earlier this year.
Peugeot 306 Maxi
A star mainly in its native France, the front-wheel-drive 306 Maxi was fast enough to give four-wheel-drive World Rally Cars a bloody nose when it ventured on to asphalt rounds of the World Rally Championship. 
With its 2.0-litre naturally aspirated engine screaming beyond 10,000rpm, the 306 delivered podium finishes in Spain and Corsica in the hands of Gilles Panizzi. 
Peugeot 405 Turbo 16 Pikes Peak
Peugeot boiled down everything it knew about the 205 T16 and applied it to the car's successor, the 405 Turbo 16. The hottest version had more than 600bhp as well as four-wheel steering, and was designed to triumph at the daunting Pikes Peak hillclimb in Colorado and continue Peugeot's dominance of the Dakar rallies. 
The 405 won at Pikes Peak in 1988 and in 1989 – and the first of those successes, with Ari Vatanen, was captured in the groundbreaking motorsport movie Climb Dance, which has since racked up millions of hits on YouTube.
Peugeot 206 WRC
Peugeot's long-awaited return to the World Rally Championship came in 1999, and the brand picked up from where it left off thanks to the excellent 206 WRC. 
The car brought many of the same qualities that had made the 205 so successful, and even though it was smaller than many of its rivals, it was just as powerful. That combination was quick enough to turn Marcus Grönholm into a world champion in 2000 and 2002.
Peugeot 905
Peugeot left rallying altogether at the end of the eighties, deciding to focus instead on endurance sportscar racing, including the famous Le Mans 24 Hours race. 
Partnership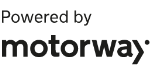 Need to sell your car?
Find your best offer from over 5,000+ dealers. It's that easy.
The V12-engined 905 made its debut in 1990 and won the classic French round-the-clock event in 1992 and 1993, as well as the World Sportscar Championship. The dramatically styled creation enjoyed a remarkable success rate, winning over half of the races it started.
Peugeot 205 Turbo 16
Peugeot wasn't first to the four-wheel-drive Group B class of extreme rally cars, but the mid-engined 205 T16 was arguably the best. Its size and inherent balance and agility made it more usable than Audi's Quattro – prompting the German brand to start testing its own mid-engined car.
The 205 burst on to the scene in 1984, winning three of the final four rounds of the season. By the time the Group B party had been brought to a controversial end in 1986, the T16 had landed two drivers' titles with Timo Salonen and Juha Kankkunen, and back-to-back manufacturers' crowns. The car evolved into a 550bhp monster that would go on scoring wins in other areas of motorsport, such as the Dakar Rally and rallycross.
Peugeot 205 Turbo 16 Dakar
Frustrated by a shift in world rallying's rules, Peugeot turned to the sport of desert rally raids, which is particularly popular in France. 
The rally-spec 205 needed a few tweaks to be suitable – most notably a longer wheelbase to accommodate a larger fuel tank – but in the hands of Ari Vatanen in particular, it was an instant hit, winning the 1987 Dakar Rally straight out of the box.
Peugeot 908
The Le Mans 24 Hours had been dominated by German brands for several years before Peugeot decided to re-enter the sportscar scene in 2007 with the diesel-powered 908 HDi FAP. 
The firm remained unashamedly focused on winning its home race, managing the cars' appearances worldwide as it ramped up development. This dedication paid off in 2009, when Peugeot scored a one-two at Le Mans; with Alex Wurz, Marc Gene and David Brabham at the wheel of the winning 908.
Peugeot 208 Pikes Peak
With such famous history behind it, Peugeot knew it had to cause a sensation if it ever returned to the Pikes Peak climb in Colorado – and it did so in 2013 by building a bespoke vehicle for nine-times World Rally Champion Sébastien Loeb. 
The Frenchman duly obliterated the course record in the 850bhp racer, scraping over a minute and a half from the previous best to post a new time of eight minutes 13 seconds – faster even than Peugeot's computer simulations for a perfect run.
The greatest Peugeot Sport drivers
Marcus Grönholm
Marcus Grönholm didn't get his first full factory drive until he was 31, but the contract with Peugeot gave him a golden chance at the heart of its World Rally Championship return. He didn't disappoint, winning the title in the first full season with the 206 WRC in 2000. 
An even more dominant second crown followed in 2002, when the gangly Finn bagged the spoils with two rallies to spare. Marcus' son Niclas currently participates in the FIA World Rallycross Championship.
Juha Kankkunen
Peugeot signed up-and-coming Finnish star Juha Kankkunen to the team in 1986, and although he spent just a single season with the brand, it was enough to earn Juha the first of his four world titles. He won the top prize the following year and in 1991 with Lancia, before reigning supreme for Toyota in 1993.
These days, Kankkunen splits his time between his ice driving school and enjoying his car collection on his farm in Finland – and yes, there is a 205 Turbo 16 in his garage.
Ari Vatanen
Finnish legend Ari Vatanen (interviewed on Page 58) is synonymous with Peugeot, but while he won countless rallies and events, he never quite managed to add a second world championship crown to the one he won in 1981 with Rothmans Rally Team. Ari would have been a strong contender for the 1985 title, but a serious accident in Argentina left him fighting for his life.
• Ari Vatanen: interview with the motorsport legend
Amazingly, he made a full recovery and got back into a T16 to win the Dakar Rally in 1987. He'd go on to win the event twice more for Peugeot, as well as scoring a famous victory on the Pikes Peak climb in Colorado.
Timo Salonen
Peugeot's first World Rally Champion, Timo Salonen had the look of a slightly podgy accountant instead of a motorsport athlete. Indeed, he often ignored the inherent dangers of the extreme Group B cars so he could enjoy a cigarette in between special stages. 
Still, his consistent pace in 1985 was enough to catapult him to the fore in the 205 T16's first full season in WRC, and when his team-mate Ari Vatanen was hurt in a crash in Argentina, Timo found himself carrying the team's hopes. He didn't disappoint, and five wins made him a dominant champion. 
Gilles Panizzi
This mercurial Frenchman overcame his diminutive stature to muscle rally cars on asphalt like nobody else. A French champ in the screaming Peugeot 306 Maxi, Gilles Panizzi was a natural choice when Peugeot introduced the 206 WRC in 2000.
Navigated by his brother Hervé, Gilles brought seven victories in Corsica, Sanremo and Catalunya. In his second win in Spain, he was so in control that he decided to do a donut in front of the crowd on the final stage.
Now tell us what you think is the greatest Peugeot race car and driver combo in the comments section below...
Peugeot Sport: from race to road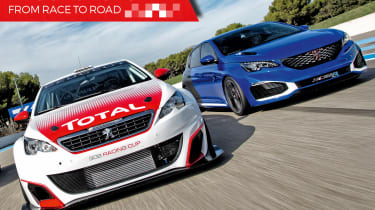 Our special guide to the past, present and future of Peugeot Sport...