Sebastian Loeb talks Peugeot Sport, World Rallycross and Dakar
After swapping Citroen for Peugeot and rallying for rallycross, Sebastian Loeb gives us his thoughts on it all
When you're a nine-times World Rally Champion, it must feel a bit weird to start learning. But that's what Sébastien Loeb is doing in 2016, after moving across from long-time employer Citroen to join Peugeot Sport.
First up, the Frenchman jumped into Peugeot's 2008 DKR desert racer and came alarmingly close to winning the legendary Dakar Rally at the first time of asking. And for the rest of this year, he'll be hurling a 600bhp 208 around as he tackles the World Rallycross Championship.
• Peugeot's greatest ever motorsport cars and drivers
Rallycross is a world away from rallying – the sport that Loeb dominated between 2004 and 2012. Instead of a single car taking on remote roads and tracks against the clock, there are half a dozen projectiles crammed into a tight circuit that mixes gravel and asphalt. The machinery is a big step up, too, as although the fundamentals are similar (small hatchback, four-wheel drive and a sequential gearbox), the engines are ramped up to 600bhp – almost double what Loeb was used to back in his rallying days.
How, then, did he end up here? The answer is simple: at 42, Loeb isn't quite ready to take up gardening as a full-time hobby. "Once Citroen decided that we wouldn't continue together, I started speaking to Peugeot about what I could do," he says. "I wanted Dakar, of course, but I'm used to doing 15 events per season, so just that rally and a couple of warm-up events wasn't really enough.
"Then we thought of rallycross, and it suits me well. The racing is intense and the cars are fantastic. I also love the difference between the two sports; Dakar is the longest race you can do, and a rallycross heat is about the shortest."
Loeb mentions Dakar a lot – perhaps because it remains one of precious few boxes he hasn't ticked in his remarkable career. He led on his debut in the event this year, but a heavy crash (another rare occurrence) ultimately shoved him down the finishing order, well behind the winner – Peugeot team-mate Stephane Peterhansel. 
"It was good to start," he explains, "and I certainly wasn't expecting to have been leading after the first week. But then we had our problems. I learned so much in only a few days, so I know we can be better prepared in 2017." Loeb is currently in the midst of the World Rallycross season, and he kicked off the campaign by reaching the final in the curtain-raiser in Portugal. Contact with another car and transmission problems kept him from winning, though.
• The future of Peugeot Sport with boss Bruno Famin
It was an impressive debut – strong enough, in fact, to suggest that WRX is a bit easier than he may have expected. Loeb is quick to counter this: "Easy? No way. I was only seventh fastest in qualifying and then I had a good run in the semi-final. That's what really got me there. But there was so much new to me that it was difficult. Well, that makes it sound bad. It was an exciting challenge."
Partnership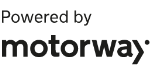 Need to sell your car?
Find your best offer from over 5,000+ dealers. It's that easy.
 Are there similarities, we wonder, between the Peugeot 208 WRX and the DS 3 WRC that Loeb used so convincingly? "More than you might expect," he acknowledges. "But the extra power is something very different indeed. That's the bit I'm still trying to work out in my head."
This analytical approach shouldn't surprise us too much. Loeb is the man credited with quashing the theory that going sideways is almost as important as going fast, as he demonstrated that precision brought results. He worked out that a neat, fast driving approach at 99 per cent was quicker than 100 per cent and sideways all the time. That's easy enough when it's you versus the road, but a trickier process when the DS 3 of 2003 World Rally Champion Petter Solberg is gnawing a hole in your 208's door. 
"I know what you mean," says Loeb when asked if he's had to rethink his style. "But smoothness can still win here. Of course there's aggression in the racing, but when you're just driving, then a smooth style can be fast." 
Does all of this mean that we've seen the last of Loeb in a rally car? "At WRC level, perhaps," he told us. "But I'll still do some local rallies in France, I think. I'm trying to find a 306 Maxi [Peugeot's legendary front-wheel-drive rally car from the nineties], just to have some fun with it. But finding one in really good condition is difficult."
He'll bide his time, but will get the right car in the end, you suspect. Loeb is far from accustomed to second best.
Loeb's Peugeot highlights
Pikes Peak Hillclimb 2013
Before 30 June 2013, the record for the legendary Pikes Peak Hillclimb in Colorado, US – a 12.4-mile, 156-corner ascent to 5,000 feet – was nine minutes and 46.164 seconds. Then, Loeb turned up in a purpose-built Peugeot 208 and posted a time of just eight minutes and 13.878 seconds. He didn't so much beat the benchmark as absolutely annihilate it. And at his first attempt, too.
• Ari Vatanen: interview with the motorsport legend
Dakar Rally 2016
The daunting Dakar Rally raid is one of motorsport's greatest challenges, but Loeb came amazingly close to making it look remarkably easy. Driving a Peugeot 2008 DKR, the Frenchman was leading after the first week of racing, before rolling out of contention. Even with this rare mistake, the speed with which he adapted to the Dakar's unique character was hugely impressive.
Peugeot Sport: from race to road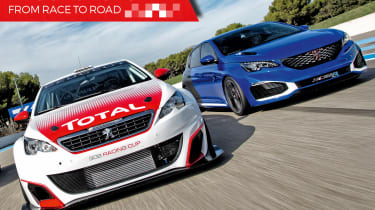 Our special guide to the past, present and future of Peugeot Sport...