'The new Polestar 2 could be the start of something good for car buyers'
Polestar could be about to shake up the way we buy and own cars, says Steve Fowler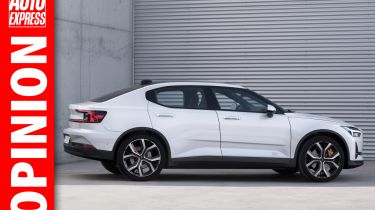 This week sees the reveal of the Polestar 2 – the company's second model, but a chance to properly launch the innovative new brand from Chinese giant Geely (which has proven such a fantastic custodian of Volvo and will hopefully do the same with Lotus).
Polestar was only born just over a year ago in October 2017 with the imaginatively-named Polestar 1 – a hybrid sports car with more than a passing resemblance to a previous Volvo concept. Probably because that's really what it was. It's no surprise, really; the company's CEO is Thomas Ingenlath, previously Volvo's design boss.
So the brand is led by a designer (ably aided by Auto Express Brit List rising star Jon Goodman), all models from Polestar 2 onwards will be all-electric and the company is promising to shake up the industry.
"Dear car industry, we need to talk," the firm starts by saying in its bold launch material. "Polestar challenges the car industry's traditional conventions by thinking differently when it comes to everything from electrification, design and user experience."
Great! About time someone did. That means you'll be able to visit Polestar Spaces in city centres rather than traditional dealers (we've heard that before), while they'll be manned by staff who aren't on commission (ditto).
More importantly, you can do the whole thing online and never go anywhere near anyone like a car dealer – from booking a test drive from your front door, to buying the car and getting it delivered directly to you, too. You can also transact with Polestar via a subscription that can be modelled around how you'll use your car.
Of course, the proof of the pudding will be in the eating. But this could be the start of something good that car buyers have been telling us they've wanted for years.
Would you buy a car online? Let us know your thoughts in the comments below...