New Polestar 5 ride review
The ambition of Polestar is crystal clear with its Porsche Taycan-rivalling flagship. This is going to be a gamechanger for the brand, and possibly for the industry at large
Polestar has not been subtle about its ambitions for the forthcoming Polestar 5, a production version of its statement Precept Concept from a few years back. Yet to understand the 5's importance is to understand the environment it's been developed in, as that centrepoint is right here in the UK. We've been given the chance to ride shotgun in an early prototype on its UK-based proving grounds just outside of Coventry to find out what this means, as well as chat with the key people in its development. 
You could almost consider Polestar's UK R&D base as a skunkworks operation, responsible mostly for the design engineering, development and testing of the Polestar 5. It's a model due to be totally different to the others in the range, made possible by the agility that CEO Thomas Ingenlath has implemented into the company.
So rather than take an existing platform from Volvo or another one of its Geely-owned counterparts, Polestar has gone to the effort and extreme expense of developing a totally bespoke extruded and bonded-aluminium platform all of its own, specifically to suit the 5, and eventually its open-top Polestar 6.
This much is obvious the moment you approach one of its APs (attribute prototypes), as proportionally the car's roofline is incredibly low considering the 110kWh's worth of batteries mounted mostly under the floor. Yet despite this, the rear accommodation is very impressive, and far bigger than a Porsche Taycan that could be considered its key rival. In order to do this, Polestar has used a few tricks that were born out of this inherent engineering agility, more of which will become apparent as the model inches closer to its 2025 launch. 
For the people that make up Polestar's UK team – who all have CVs peppered with stints at everything from bespoke high-end British marques to volume mass production, motorsport technology consultancies and even a few F1 teams – all are adamant that this is a vehicle they've been dreaming of engineering: a true clean-sheet design project that only a lucky few engineers will ever be able to be part of. It's something you can feel when it's proudly conveyed that Polestar 5 won't have in-vogue tech like air suspension, rear-wheel steering or active anti-roll bars. Not for the sake of expense or engineering limitations, but because Polestar has developed the 5 with a dynamic envelope so wide that it just doesn't need them. 
For now, we're strapped into one of Polestar's APs, which in this case is the entry-level car, with a single motor mounted on the rear axle. Its battery is nearly to production specification, but the draw speed – that is the amount of current able to be drawn and sent to the motor – isn't quite at full whack. 
It doesn't matter, though. This thing is more than fast enough, but that's not really why we're here, because as our test driver turns into an initial left-hand bend with a touch too much throttle, you can feel how inherently balanced the Polstar 5 already is. The nose bites, but retains a certain level of wash, until he backs off the throttle and the whole car neutralises on its rear haunches. At this point, the corner radius continues so he plants the throttle, sending the Polestar 5 into a controlled and fuss-free drift. It's extremely impressive, but that's still not really the bit that's caught our attention. 
Partnership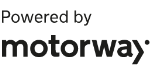 Need to sell your car?
Find your best offer from over 5,000+ dealers. It's that easy.
Instead, it's the fact that the Polestar 5 already rides in a fashion not dissimilar to the most high-end of super sports cars. There's firmness there, but as it leans into the suspension travel there's incredible compliance and control that is staggering for a car that will almost certainly crack two tonnes. It feels poised and planted on some very sketchy surfaces of the test track, and bodes incredibly well for tough UK roads which are often considered to be the most difficult to cope with for any high-end sports car. Already, the expertise and environment of the UK R&D operations is revealing itself, leaving behind a very obvious fingerprint in the way the production car will drive when it's ready for us in 2025. 
On account of this first experience, the Polestar 5 might just be the moment that makes high performance EVs click on a level they never quite have before. Taking the expertise, knowledge and leverage of a massive multinational automotive conglomerate, and instilling it with the essence of a passion-driven start-up could have been a risky exercise, but when it comes to the 5 it's already yielding astounding results. It's quite a statement of intent for a new-age company hell bent on conquering its legacy rivals.
Want the latest car news in your inbox? Sign up to the free Auto Express email newsletter...