Driver Power Manufacturer Award 2023: Porsche
Porsche is the winner of our 2023 Driver Power Manufacturer Award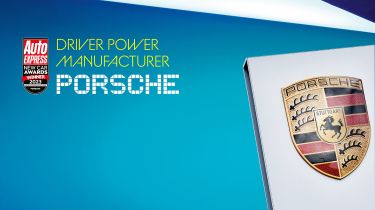 This is the third year in a row that Porsche tops the Driver Power manufacturer survey. It's surely testament to the admiration that owners hold for the iconic sporting marque, and their engagement with it, even though the majority of the cars it sells these days are family-focused SUVs.
Not that the sporting DNA isn't there, of course, because Porsche owners rank their cars in first place in the survey for driving characteristics, as well as for design and build quality. As you would expect, the powertrains are a highlight that delight owners, but Porsche knocks it out of the park when it comes to handling, steering response and driving pleasure, which are all rated as the best in the survey.
Economy isn't such a highlight, of course, showing that ICE performance is much more costly when compared with its EVs, and stiff servicing prices can't match brands with a greater focus on value.
However, Porsche beats all the competition to a category win for reliability, thanks to truly exceptional scores for its cars' build quality, making the premium German brand the most satisfying to own for yet another year.
You'll find all the information on our New Car Awards 2023 winners and the reasons why we chose them on these pages. Just follow the links below to read more…
New Car Awards 2023: the winners
Special edition of Auto Express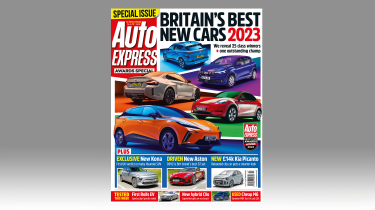 For the full New Car Awards experience, make sure you pick up a copy of our special 2023 New Car Awards collectors' edition of the Auto Express magazine, which is available in shops now.
You can buy individual issues of Auto Express or subscribe for even bigger discounts on the print magazine cover price. You can currently subscribe or download individual issues of our digital edition direct to your desktop, phone or tablet as well.
Stay right up to date with the latest from the world of cars in 2023 and beyond, subscribe to our email newsletter and follow us on social media...