Mid-size Company Car of the Year 2023: Tesla Model Y
The Tesla Model Y is the 2023 Auto Express Mid-size Company Car of the Year with the BMW i4 and Hyundai Ioniq 6 commended
For a vehicle to win our Mid-size Company Car award, it needs to offer impressive practicality, low running costs, and more than a hint of desirability. The Model Y manages to score incredibly well on all three counts.
Tesla has form in our Awards, with the brand's Model 3 scooping the overall prize in 2019. And while a huge herd of EV rivals has stampeded into the market, Tesla still holds its own.
Substantial price cuts at the start of the year – up to £8,000 for some models – have dropped the Model Y into the realms of company-car users who previously thought it was a pay grade or two beyond their reach. 
When it comes to ease of use, Tesla still leads the way. The speed, simplicity and availability of the brand's Supercharger network are unmatched, so you can go about your business, doing up to a brilliant 331 miles on a charge.
The Model Y wins this award because it's just as easy to live with as ever, and it's the most attainable it has ever been. But what seals the deal is the fact that it's also better to drive. 
A recent review of the Model Y Performance demonstrated that its suspension tune has become much more sophisticated in recent months, delivering significantly improved body control and comfort compared with earlier examples of the car we tested. 
At the same time, the car has maintained its staggering mix of speed and efficiency, an area where Tesla still leads the way. 
Our Choice
Tesla Model Y Performance (£59,990)
We wouldn't have recommended this edition previously, because even the base model is more than quick enough. However, the huge price cut on the Performance and its impressive on-road dynamics have made it the one to have.
Commended
Were it not for the Tesla's incredible value for money, the BMW i4 would have scooped yet another award. Judge it on its ride and handling, range, performance or in-car tech and there's no doubt the i4 is one of the best EVs around, while its low BiK rates make it a great choice for company-car users. 
The dramatic, sleek looks of the Ioniq 6 give it one of the most aerodynamically efficient shapes on the market today – which is vital if you want to achieve a 300-plus-mile range between charges. As if that weren't enough, this is also Hyundai's most sophisticated EV yet from behind the wheel. 
You'll find all the information on our New Car Awards 2023 winners and the reasons why we chose them on these pages. Just follow the links below to read more…
New Car Awards 2023: the winners
Special edition of Auto Express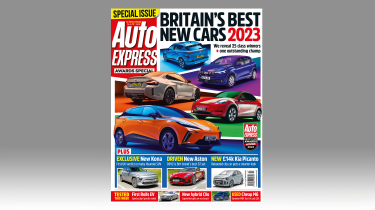 For the full New Car Awards experience, make sure you pick up a copy of our special 2023 New Car Awards collectors' edition of the Auto Express magazine, which is available in shops now.
You can buy individual issues of Auto Express or subscribe for even bigger discounts on the print magazine cover price. You can currently subscribe or download individual issues of our digital edition direct to your desktop, phone or tablet as well.
Partnership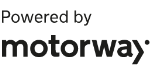 Need to sell your car?
Find your best offer from over 5,000+ dealers. It's that easy.
Stay right up to date with the latest from the world of cars in 2023 and beyond, subscribe to our email newsletter and follow us on social media...