New Porsche 911 Turbo hybrid spied at the Nurburgring
Development of the first electrified 911 is well underway, with a prototype spied testing at the Nurburgring
Porsche is preparing to electrify the 911 with the first ever plug-in hybrid version of its iconic sports car, and our spy photographers have captured the car testing at the Nurburgring Nordschleife. 
The upcoming 911 hybrid will be based on the 992-generation Turbo, with which this test car shares its wide set bodywork, rear wing and deep side air intakes. However, this prototype wore a yellow sticker on the rear window, used to mark out electrified prototype vehicles in Germany. 
The rear windows are also masked over, possibly concealing some of the new electrical systems of this hybridised model. 
Porsche engineered the 992-series platform to accommodate a hybrid powertrain, confirmed to Auto Express in March 2020 by research and development boss Dr Michael Steiner. 
"The platform is hybrid ready, and we have prototypes. I drive it myself; it's fun to drive," he said. 
"One thing that should be decided on is whether it is more performance-oriented hybrid or range-orientated plug-in hybrid. This is one of the main decisions we have to take - deciding which direction such a variant of the 911 should take."
The marque is aiming to lose none of the 911s trademark usability with the hybrid model, which will likely retain the standard car's 2+2 layout. 
Porsche insiders say the lessons learned from the 918 Spyder and Cayenne E-Hybrid projects will help them to maintain the 911's agility. But engineers are not currently happy with the weight and performance today's batteries would bring, hence the delay in developing this hybrid 911 model.
"It's also once again to do with weight. The more range you would like, the more weight you have to add, but if you are only looking for performance you could have a really small battery that boosts the car and regenerates under braking," Steiner added. 
Porsche could look to use a small front-mounted battery pack, which would also bring the car's weight balance forward - the current 911 Carrera S has a rearward bias of 39:61. But as with the 2,410kg Panamera S E-Hybrid, a fair overall weight increase is expected over pure-petrol versions.
The 992's 8-speed PDK gearbox has also been specifically designed to accept hybrid power. It can withstand more than 800Nm of torque, and the gearset is nearly 100mm shorter than that of the previous generation car. This leaves space at the rear of the gearbox to fit an electric motor.
Specific powertrain details are yet to be confirmed, but the 911 hybrid is expected to have similar performance to the Panamera S E-Hybrid, which uses a 4.0-litre twin-turbocharged V8 paired to an electric motor to give 671bhp and 770Nm of torque.
The hybrid 911 will also be able to run on battery power alone for a limited distance, with the 992's electronic brake servo enabling effective brake regeneration.
By 2025, Porsche expects that its global sales will be 25 per cent pure EVs, 25 per cent hybrids and 50 per cent conventionally powered cars, with the hybrid 911 giving a taste of a future all-electric version of the sports car icon.
Partnership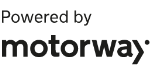 Need to sell your car?
Find your best offer from over 5,000+ dealers. It's that easy.
Are you looking forward to a hybrid Porsche 911? Let us know in the comments below...