Next Porsche Cayman GT4 to stick with flat-six engine
Porsche bosses hint that new four-cylinder turbo for 718 Cayman will be shunned for hardcore next-gen GT4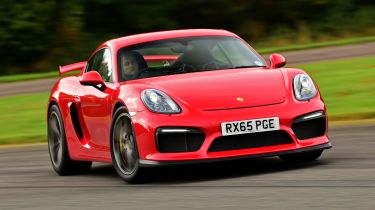 The next GT4 version of Porsche's new 718 Cayman is likely to stick with normally aspirated six-cylinder power, according to the boss of the German brand's GT division.
The next generation of the Cayman will join its sister car, the 718 Boxster, in switching to a turbocharged four-cylinder engine. However, Andreas Preuninger, the boss of the Porsche division that produces the GT4 Cayman alongside the GT3, GT3 RS and new R versions of the 911, has suggested that his engineers are likely to stick with six cylinders for the next 'ultimate' Cayman.
"The Cayman GT4 has been a big success," said Preuninger, "so you can imagine that we're not about to dump that model. But the next Cayman is not necessarily all four-cylinder engines." That could open up the next GT4 to feature even more power than the existing model's 3.8-litre, 380bhp flat-six motor - although Preuninger added, "That car [the existing Cayman GT4] is all about driving pleasure, not necessarily outright power or speed."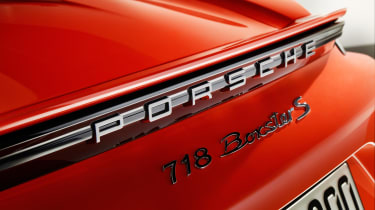 The GT4 is likely to remain the most potent Cayman, too. Preuninger admitted that Porsche's engineers were "tempted" to build a GT4 RS edition but said, "The problem with that is that you end up with a car where you need to charge the same as a GT3 RS, so there's no point. It's not in the plan."
Preuninger also revealed that the 911 R's new six-speed manual gearbox is likely to be offered in the second generation of the 991 GT3. "I can certainly imagine this gearbox in the GT3," he said. "There is some overlap, with the 911 R for purists and the GT3 RS for track day fans, and then the GT3 in the middle. Right now it's just with PDK, but I can certainly imagine gen-2 GT3 getting this manual transmission."
Are you happy that the Cayman GT4 will still have normally aspirated six-cylinder power? Let us know...