Best car air fresheners 2023
Our testers follow their noses to reveal the in-car air fresheners that are not to be sniffed at
Whether you want to make a car smell like new, or simply mask some unpleasant underlying whiffs, such as wet dog or spilt milk, a car air freshener can be the best bet. There's no doubt they are hugely popular and sell in their hundreds of thousands each year. But which is the one for your car? 
An increasing number of motorists are moving away from the rear-view mirror or vent-mounted designs we've tested in the past to spill-proof tins designed to fit in cup-holders. So we gathered nine of the biggest sellers to see which comes up smelling of roses.
How we tested them
Beauty is in the nose of the beholder, so we asked eight people to smell our air fresheners and describe the aromas before ranking them best to worst. 
We then looked at whether it's possible to vary the amount of scent released, and whether the pot featured a scratch-and-sniff tester. Finally we assessed how quickly the perfume lessened over two weeks. All the products are easy on the pocket, so cost is only a small factor in our rating.
Reviews
Jelly Belly Berry Blue
Jelly Belly's Berry Blue was rated in the top three by all but one tester. The panel praised its sweet smell, which reminded several of jelly beans. Initially it was strong and almost overpowering, but within five days it began to mellow, to the extent that, even with the adjustable vents fully open, the fragrance was gentle and pleasant. 
We like the pot's plastic construction, and the rotary vents are easy to operate. The only blot on its copybook is that, while it was still smelling good at the end of our two-week test, the manufacturer says it'll only last for 30 days.
Lynx Gel Can - Black
If we were only judging the air fresheners on build quality and appearance, the Lynx would win by some distance. We like the all-black construction, discreet logo and twist-lid vent adjustment. It's one of the few here that doesn't claim to smell like 'something', although Lynx says the scent has notes of watermelon, rosemary and bergamot. To our panel, it smelled fresh, with a "nice, sweet smell", while several described it as "familiar" and "overwhelmingly male". 
Like the Jelly Belly, it's claimed to only last 30 days, but had mellowed pleasantly by the end of our test.
Miami Fresh Coconut
The jury is out on whether the Miami Fresh actually smells like coconut, but it was positively received by most of our panel. One tester said it was like Malibu and Coke, while another said it was "earthy", if a bit nondescript. We also found that the coconut notes seemed to fall away when the vent was only partially ajar and it smelled a little like a traditional Magic Tree freshener, which is no bad thing. Plus it had mellowed well, two weeks into its four-week claimed lifespan. 
Partnership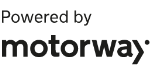 Need to sell your car?
Find your best offer from over 5,000+ dealers. It's that easy.
There is a scratch-and-sniff tester, but it only emits the faintest scent.
Auto Extras Adjustable Cup Holder Air Freshener
This four-pack has the lowest per-freshener price here, yet our panel were pleasantly surprised by the smells. The red pot was the most popular, with suggestions that it smelled like children's soap with floral notes – anything other than the claimed cherry. The blue flavour wasn't as popular, despite a not-unpleasant bathroom whiff. 
The non-adjustable fresheners feel flimsy, while the smell was faint to start with and fading badly at the end of our test. These are the only items here without a scratch-and-sniff tester, but you can't test an Amazon purchase anyway.
Frsh Scents New Car
As with the blue California Scents pot, no one said this Frsh Scents freshener smelt anything like showroom fresh. One suggested there were hints of bleach, while others detected old leather and home air fresheners. The closest it came to "new car" was "overpowering used-car dealership". 
Mostly it earned midfield ratings and no one actively disliked it. There was little change in intensity from the start to the end of our test. As with most here, a scratch-and-sniff sticker gave a good representation of the smell.
California Scents Newport New Car
The Newport New Car attracted consistently midfield rankings across almost all of our testing panel, with household cleaning products often mentioned. Floor and furniture polishes plus glass cleaner were all detected, but no one thought it emitted a new-car smell. 
Still, it was the best performing of the big-selling California Scents here, and the aroma was showing few signs of deteriorating after two weeks – testament to its joint-best claim of lasting up to 60 days. Oddly, the smell seemed to remain consistently strong, regardless of the vent position.
Little Trees Fibre Can – Cherry
The cherry-flavoured 'fibre can' from Little Trees emits a polarising scent. One tester rated it as their favourite fragrance, another likened it to a pungent cherry Bakewell tart, but others said it had hints of medicine and chemicals. Fortunately, there's an accurate-smelling scratch-and-sniff tester on the lid, so you can try before you buy. 
We like the layer of red felt on top of the scent block, because it makes it easy to see how far open the vents are – which is important because most testers agreed that this is a strong perfume, although it had begun to mellow after a fortnight.
California Scents Coronado Cherry
Almost all of our panel put California Scents' Coronado Cherry near the bottom of the table, but one said it was their favourite, and another put it in third. Generally, while most could detect the claimed smell, our testers weren't bowled over – comments included "burnt cherry Bakewell" and "sickly alcoholic liqueur". 
The smell was more overpowering than most at first, and stayed so at the end of the test, even if it had started to mellow gently. We have no doubt it would last the full 60 days, its maker claims.
California Scents Golden State Delight
One tester described Golden State Delight as "overly ripe banana", but it left everyone else confused as to what it was actually supposed to smell like. That's not necessarily a bad thing, but our testers ranked this California Scents last, and by some distance. One said it was like a cheap whisky, another thought it was like rotting bubble gum, while other responses included petrol, and it made another tester cough. 
Like most of the others here, it has a tin construction with an adjustable vent – and luckily there's a scratch-and-sniff sticker so you can try before you buy.
Verdict
Our testers generally found more mellow flavours the most pleasant, but the sweet Jelly Belly was loved almost universally, with a gentle confectionery whiff and an attractive pot. The familiarity of scent, discreet design and solid build of the Lynx freshener also shone through, while the fast-mellowing, coconut-scented Miami Fresh has the longest claimed lifespan of our podium finishers.
Jelly Belly Berry Blue
Lynx Gel Can - Black
Miami Fresh Coconut
Need some deeper cleaning for your car's interior? Check out the best upholstery cleaners you can buy…