Best GoPro and action cameras 2021
Which of these popular action cameras is best for fixing to your car to record a favourite drive?
Whether you fancy yourself as a bit of a YouTube star or just want to record your driving to help learn racing lines or off-road techniques, you can now make professional-quality videos using equipment that costs less than a pair of performance tyres. In fact, action cameras that capture footage from a track day or 4x4 adventure can cost as little as £34, but still record in 4K quality. That's more than enough to keep your fans happy or show the detail you need to improve your technique. 
Unlike a phone or dash camera, these are designed to be securely mounted via special attachments to your car's bodywork, a crash helmet or even your own body. The top cameras offer features such as 360-degree views, image stabilisation and dual screens. Are they worth the extra cost? We took six from across the price spectrum on some driving adventures to see which captured our attention.
How we tested them
We mounted our cameras onto various parts of a car – inside and out – and drove in a spirited fashion on and off road. We also checked for extra features that would allow the cameras to make other interesting footage. 
Then we looked for ease of use for both recording footage and editing, while checking the clarity of the image and the battery life. Finally, we took into account the price and value, using the best deals we could find online.
Verdict
For professional-quality filming, the GoPro and DJI are both solid choices, while the AKASO offers exceptional value if you are prepared to sacrifice some smoothness and image resolution. However, it is the Insta360 that we think really moves the action-cam game on, offering excellent footage along with clever features that allow you to achieve cinematic effects, and ultimately make more interesting videos. It's expensive, but it's simply a brilliant gadget.
Insta360 ONE X2
AKASO Brave 7 LE
GoPro Hero9 Black
Reviews
Insta360 ONE X2
Price: £414.99 
Capture: 5.7K (30fps), 360-degree
Rating: 5 stars
Contact: www.insta360.com
The Insta360 could more than keep up with the rivals here in the basic tests, but what really impressed us were the extra effects that had the potential to add new dimensions to your videos. It records through two lenses and stitches the footage together into a 360-degree format. You can either view this on a suitable player, or edit the footage you want to create a multi-view video. 
The real party trick is that it will automatically sense the presence of a selfie stick and edit the device out of the footage. Use the Insta360 on a car and it creates drone-like views that really make your videos look professional. It's pricey, but we thought it was worth every penny.
AKASO Brave 7 LE
For less than £130 the AKASO gives 4K footage – albeit at a relatively slow 30 frames per second – along with the all-important dual screens to help with framing selfie shots. It's tough, too, with water resistance when 'naked', or complete waterproofing when housed in the case that is part of the package. 
Partnership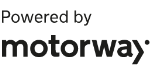 Need to sell your car?
Find your best offer from over 5,000+ dealers. It's that easy.
There are also two batteries, and a wrist-strap remote control that we found made it far easier to start and stop filming. The footage isn't as smooth as that of the more expensive rivals here, of course, but the Brave 7 offers brilliant value if you don't need professional quality.
GoPro Hero9 Black
Price: £329.98 
Capture: 5K (30fps)
Rating: 4.5 stars
Contact: www.gopro.com
GoPro is the best-known action-camera brand, and it is easy to see why. The Hero9 is the latest model in its range, superseding the Hero7 that took our Best Buy prize in the previous test. As you might expect, it's even better, with higher-quality image capture, longer battery life and more sophisticated image-stabilisation software. There's now a small front screen, too, making setting up the camera to point at yourself much easier. 
The result is smooth, professional-quality video. It's not as fun or clever as the Insta360, but if you just want no-nonsense quality, the Hero9 provides it.
DJI Osmo Action
Price: £329 
Capture: 4K (60fps)
Rating: 4 stars
Contact: www.dji.com
DJI is famous for dominating the drone market, so it knows a thing or two about making cameras that are tough and can capture excellent action footage. The Osmo is more compact than the GoPro but packs in the same important features, including the front screen that is so important for selfie-loving video-makers. There's no 5K capability, but the Action will capture footage in 4K at 60 frames per second – matching the GoPro (opposite top). 
It's easy to use and feels as though it could take some abuse. But ultimately the GoPro provides marginally superior footage, and features for almost the same price.
Kitvision Escape
The price above isn't a mistake – this 4K camera really is £34. For that, the package includes the camera, a waterproof case, plus various straps and mounts. In fact, some of these accessories are compatible with other cameras here, so it's almost worth buying the Escape just for these.
The camera is even equipped with WiFi to download the footage to a smartphone, although we struggled to use the suggested app. There is a downside, of course, which is the quality of the footage. While it doesn't look too bad when stationary, it becomes an unwatchable blur when any fast movement is introduced.
Thinkware M1 Sports
Price: £352.91 
Capture: 1080P (30fps)
Rating: 2.5 stars
Contact: www.amazon.co.uk
Thinkware's action cam is very different from the others here, because it's permanently fixed to the outside of your vehicle and hard wired into the fuse box. The kit comprises two waterproof cameras, a central control box and a remote, but all those bulky wires aren't long enough to make fitting to a car easy. As with a dash cam it'll automatically capture footage when you turn on the ignition, but the quality is nowhere near good enough to challenge the rivals here, especially at this price. It might make some sense as a motorbike cam, but we can't recommend it against our test criteria.