Best winter tyres 2023
We push a selection of winter tyres to the max in all conditions to see which is Britain's best
While all-season tyres are garnering attention from both car manufacturers and drivers, the ultimate solution for coping with our increasingly extreme weather is to swap your tyres to suit the conditions.
An all-season tyre is always a compromise, albeit one many drivers are happy to accept, but when temperatures drop and snow is on the ground, a winter design is the most effective. Around seven degrees centigrade is the point where the performance balance shifts into a winter tyre's favour in the temperature-sensitive wet braking, cornering and handling tests.
For 2023, we chose the 225/45R17 size to put our winter tyres through their paces, with the help of Pirelli in a snow-covered Sweden, and Continental at the Pferdsfeld proving ground in Germany.
Continental and Bridgestone renewed their battle for winter supremacy with the same tyres as 2022, while Hankook, Pirelli and Michelin returned with an unchanged line-up. Dutch producer Vredestein was back with the Wintrac Pro, while the delayed Goodyear UltraGrip Performance 3 made its test debut. We also reintroduced our summer and all-season comparisons, using the current winners in each sector.
What we tested
In the past we bought our test tyres, but this year shipping difficulties meant we asked makers to supply samples. To ensure we tested what you can buy, we compared the wet braking results of the top three against bought examples. All were the same as the supplied samples.
We list the speed and weight ratings (right), plus the EU tyre label grades, where A is the best for fuel economy (RR) and wet grip (WG). Pass-by noise (N) is rated in decibels, so less is best.
| | |
| --- | --- |
| Bridgestone Blizzak LM005 | 91 H RR: C WG: A N: 71 |
| Continental WinterContact TS 870 | 94 V RR: C WG: B N: 70 |
| Goodyear Ultragrip Performance 3 | 94 V RR: C WG: B N: 71 |
| Hankook Winter i*cept RS3 | 91 H RR: D WG: B N: 72 |
| Michelin Alpin 6 | 91 H RR: D WG: B N: 69 |
| Pirelli Cinturato Winter 2 | 94 V RR: C WG: B N: 72 |
| Vredestein Wintrac Pro | 94 H RR: D WG: B N: 72 |
| Bridgestone Potenza Sport (summer tyre) | 94 Y RR: D WG: A N: 72 |
| Hankook Kinergy 4S2 (all-season tyre) | 94 W RR: C WG: B N: 72 |
How we tested
Snow
Just when we thought our tyre testing was back to normal following the restrictions forced by the pandemic, the weather threw a spanner in the works. Despite our heading north at a time which should have guaranteed good testing conditions, unseasonably warm weather at Pirelli's Sottozero proving ground near Flurheden, Sweden, ruled out our handling tests.
We had to rely on proving-ground staff for traction and braking results completed when temperatures dropped. For braking, they measured the distance taken to slow from 35-10kph (22-6mph) while traction recorded the time taken to accelerate between the two speeds.
Wet
To assess straight-line deep-water ability, the Contidrom rail system is used to accelerate the car with one wheel in water and the other in the dry. We measure the speed when the wheel in water is spinning 15 per cent more than the one in the dry.
The lateral test sees how a tyre behaves when those water-shifting channels are cornering. Lateral G is measured as the car is driven at ever higher speeds around a large tarmac circle with a flooded section.
Maintenance at the Contidrom meant we headed to Pferdsfeld near Frankfurt and the TRIWO test track for wet and dry handling, then the tyres returned to the Contidrom for braking and cornering tests.
The first measures the distance to stop from 80kph (50mph). Cornering is done on a flooded 57.5-metre circle.
Partnership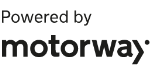 Need to sell your car?
Find your best offer from over 5,000+ dealers. It's that easy.
Dry
For braking, we measure the distance taken to stop from 100kph (62mph), while lateral grip and traction are assessed on the Pferdsfeld handling circuit.
Cabin Noise
We coast down from 80kph (50mph) over rough and smooth tarmac, plus concrete paving, in two directions, measuring average noise levels.
Fuel economy
The key measurement here is rolling resistance. This measures the power, and as a result fuel or battery, required to roll a weighted tyre at two speeds. A four to five per cent difference in rolling resistance equates to around a one per cent change in consumption.
Prices
We sourced these from our online tyre- retailer test winner Black Circles, and the figures include fitting.
How we chose a winner
We slightly revised our scoring this year, after converting all results to percentages, with 50 per cent going to wet performance, 20 to snow, 20 to dry and the remainder to noise, fuel economy and price. The results given for each tyre rank the test winner at 100 per cent and the remainder are rated relative to that.