Best outdoor car covers 2023
How best to get on top of protecting your car from the elements
Any car enthusiast will prefer to keep their pride and joy out of the elements and, in the absence of a garage, an outdoor car cover is a good alternative. 
When a car is left unprotected outside, it's vulnerable to scratches and knocks as well as the harmful effects of the sun and airborne pollution, plus tree sap, dirt and bird droppings. So a high-quality car cover is a sound investment, although it's good to take precautions. 
A cover should not be applied to a wet vehicle, and snow should be brushed off as soon as possible to aid breathability. It's also good to check moisture is not building up on paint. We tried eight solutions to protect a classic Ford Capri RS3100 (courtesy of Capricare UK, 01908 365560).
How we tested them
If a cover can't breathe, it can trap moisture between it and the body, and damage paint. Breathability was assessed by using a steam-filled box with a moisture trap above, noting the results after five minutes. To check for leaks, we sprayed each with a hose before pouring 500ml of water on one area and leaving it for 10 minutes. A drop test rated protection against accidental bumps. 
We also checked construction quality and ease of use, plus we wanted tether straps, mirror pockets, carry bags and zipped door panels. Some covers came in a standard size, others were either part or wholly custom fit. We factored in prices from online sources, although these will vary with the size of the covers.
Verdict
Sealey's SCCL did most things well, but its relatively low price really clinched the win. For a car that warrants better performance and a tailored fit, the Concours and Richbrook Superstorm covers were very impressive. 
Sealey 3-Layer All-Seasons Car Cover SCCL
Concours Eclipse Outdoor Car Cover
Richbrook SuperStorm Tailored Outdoor Car Cover
Reviews
Sealey 3-Layer All-Seasons Car Cover SCCL
With this cover, you gain an extra layer over Sealey's CCL version, and we think it's worth it, especially because it only costs a few pounds more. 
We found the composite material fully waterproof and breathable, and mid-range in terms of knock resistance. The fit was good, with very little overhang at either end, and it was secure, given that it was the only one here with three rather than two tether straps. 
Unlike some, we were able to get it back in its bag, an important feature for owners who fit and remove regularly. 
Concours Eclipse Outdoor Car Cover
The new All Seasons range comprises five covers in sizes XS to XL, making it easier to get exactly the right fit. We liked the soft protective inner lining, and found the breathability extremely good. The knock protection was much better than its test rivals', but that wasn't surprising given that it was almost twice the weight of the last winner, at 4.9kg. The fit was good, with elastic sections front and rear, and three tethers to pass under the vehicle. The reflective silver finish may be an acquired taste, yet it shrugged off moisture very effectively. Breathability was top notch, but the Sealey just stole the win here.
Partnership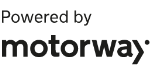 Need to sell your car?
Find your best offer from over 5,000+ dealers. It's that easy.
Buy now from Concours Auto Products
Richbrook SuperStorm Tailored Outdoor Car Cover
Like the Halfords cover, this was finished in space-age shiny silver, although it was far lighter. This made it easier to manoeuvre, but led to slightly lower knock resistance than on its more expensive sibling. It also meant we could fold it easily into the bag. Twin tether straps helped secure it and we liked the reinforced hole in the centre for the optional locking cable. 
The cover's prices start at around £99 and vary depending on size and spec. Its double-stitched seams contributed to its excellent exterior moisture performance. 
Richbrook StormGuard Tailored  4 Layer Outdoor Car Cover
Richbrook's top model featured a four-layer fabric, which was second heaviest at 3.6kg, although we could still get it neatly into its carrier. Constructed using heat and ultrasonic techniques, it repelled all our exterior water, was impressively breathable and resisted knocks well. The twin double-ended tether straps and security flap were reinforced and combined with the front and rear elastics to make it a tight fit. 
It was the most expensive cover here – prices start at £175 – so you'd have to consider whether the cost is justified. 
Clarke Garage CIG81020
The ultimate car cover when you have the space, but not the £20k required for a brick garage – and it doesn't need planning permission. 
It took a day to erect and we were impressed by the way it shrugged off the effects of heavy rain and high winds the following day. The triple-layer, waterproof, woven polyethylene fabric was good, too, because it was UV-treated with antifungal agents for protection against sun and rain. Inside, the white finish made it light and it easily swallowed the car with room left for tools and accessories.
Clarke Large Car Cover
Clarke's entry was by far the cheapest here, but the lightweight synthetic cover was a touch too long for the Capri. 
It easily shrugged off exterior moisture, but wasn't breathable. We liked the strong elastic edges at front and rear, which had their work cut out on the breezy test day. It was getting under the sides and starting to lift a little and we'd have paid a little more for the reassurance of a couple of straps. Knock protection was limited to the odd push and shove, but as a cheap way to cover a car for a short time, it's worth a look. 
Halfords All Seasons Car Cover Large
This was finished in sizzling silver, a colour that will divide opinion. Theoretically the 'large' cover should have been ideal, but it was rather too long for our car and probably a 'medium' would have been better. It came well down each side and featured two fixed tether straps, although with no locking cable option, and it was far too big to fit easily into its bag. 
Its hefty 4.3kg weight made it a bit clumsy to fit, but did mean very good knock protection. The price was good too and we liked the two-year warranty. 
Sealey Large Car Cover CCL
Sealey's CCL was quite basic, with just two non-breathable layers. The anti-UV outer repelled moisture very well, but with limited knock resistance, while the soft inner layer was kind to paintwork. 
The elastics front and rear worked well, but the cover blew out quite a bit in the breeze, thanks to having no tether straps. It was the only one with a zipped door opening – ideal to save removing the cover to get into the cabin, and two vents on the top to help prevent moisture. It did come with a zip-up bag, but we found it impossible to get the cover into it.
Want to keep your car in pristine condition? Click here to discover the best kit for your car...