Renault reveals plans for Clio, Captur and Megane hybrids
All-new petrol-electric drive systems will power the new Renault Clio, Captur and Megane models.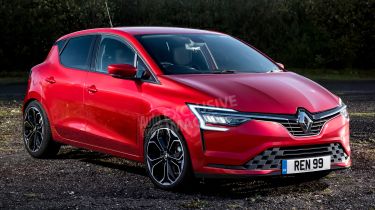 Renault has revealed its new hybrid and plug-in hybrid drive systems that will appear in the next Clio supermini, the Captur crossover and Megane hatchback. The petrol-electric power sources are due to appear in 2020, and will bolster Renault's commitment to alternative fuels, selling alongside its range of Z.E. electric models. The plans were revealed at the Paris Motor Show, alongside the debut of the new K-ZE all-electric crossover.
The all-new closed hybrid (as opposed to the plug-in version) will come with a pair of electric motors designed to work at different speeds. The first electric motor assists with pulling away in full electric mode, while the second provides a power boost at higher speeds to help with overtaking or climbing hills.
• Paris Motor Show 2018: latest news
Both electric motors are connected to a single gearbox, and the clutchless set-up means the drive system will be fully automatic. This hybrid system is likely to appear when the next-generation Clio arrives in 2020, but will also find its way into other models. No information was provided about a possible electric range or economy and emissions figures.
For the plug-in hybrid, Renault has sourced a 1.6-litre naturally aspirated petrol engine from alliance partner Nissan, the idea being that the electric drive system supplements its power delivery, instead of using turbocharging. The naturally aspirated unit is connected to an electric motor and 9.8kWh battery pack which is designed to provide an electric driving range of around 30 miles, depending on the application.
The plug-in drive system is set to appear in the Captur and Megane from 2020. Nothing official has been mentioned, but Renault boss Carlos Ghosn mentioned the name 'e-Tech' during his presentation, which is likely to be the new name for Renault's hybrid models.
Do you like the look of Renault's hybrid plans? Have your say in the comments...