Renault offers five-year warranty on all new cars
New five-year cover across Renault's range starts from now, including every new Clio, Captur and ZOE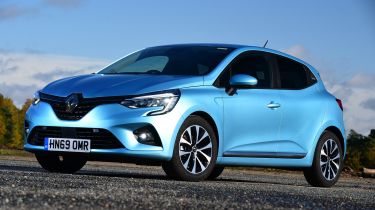 Renault has introduced a new five-year, 100,000-mile warranty package across its range of models. All new Renaults sold from today benefit from the upgraded cover.
The cover comes with an unlimited mileage restriction for the first two years, and reverts to 100,000 miles thereafter.
The longer warranty coincides with the introduction of three key models for the brand: the new Clio, the second-generation Captur and the latest version of the all-electric ZOE. While Clio registrations are already well under way, Renault has confirmed that all Clio customers will be given the five-year package, too.
It's not the first time Renault has changed the terms of its new-car warranty in recent years. In early 2018, Renault downgraded its previous four-year cover - itself in place since 2012 - to three years, citing the fact that most customers would swap in their car for a new model after 36 months anyway.
The upgraded package will come in conjunction with a standard three-year roadside assistance package. This comes with a 100,000 mile limit for the Twizy, the ZOE and the Koleos, and a 60,000 mile limit for the rest of the range.
The new upgraded package puts Renault's warranty among the most generous available on the market. Its terms match those of Toyota and Subaru, while the most competitive come from Korean brands: Hyundai offers five years of cover free of any mileage limit, Kia provides a seven-year/100,000 mile warranty, while SsangYong tops the pile with a seven year/150,000 mile policy.
Are you more like to buy a new Renault with a five-year warranty? Let us know your thoughts below...