'It's no surprise that Europe's car makers still have China in their sights'
After a visit to Renault's new factory in Wuhan, expansion in China means sustainable growth for car makers, says Graham Hope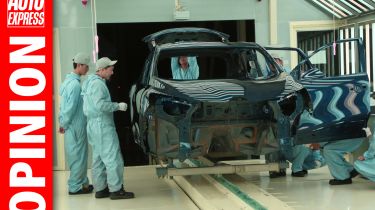 You may have read some alarmist stories recently regarding the Chinese economy. And the slowdown in the growth of the auto industry there is always a concern for car company execs.
But a sense of perspective is needed, as I found out on a flying visit to Renault's first Chinese factory, operated jointly with Dongfeng in the city of Wuhan.
• 'You can't get the staff these days - or so say industry bosses'
As Renault CEO Carlos Ghosn told me: "Because we've gone from 10 per cent growth to five per cent growth, people think the whole thing is collapsing. But it's not true. Ten per cent growth would mean an extra two million cars a year sold. It's impossible."
Continued Ghosn: "Five per cent a year is a million extra cars a year. That's still a lot – and it's sustainable." To put that into context, 2.6 million new cars were registered across the UK in 2015.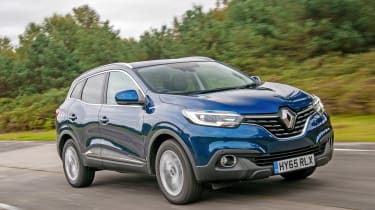 Little wonder, then, that Renault has built a vast factory on a greenfield site in the car-manufacturing city known as China's Detroit in a barely credible two years. It'll produce Kadjars initially, to be followed by a new larger SUV that shares a platform with Nissan's X-Trail. In China, as here, SUVs are big business – they took 30 per cent of the 21.2 million car sales in 2015, with the sector up by 53 per cent.
• 'Genesis needs the 'Made in Britain' tag to challenge luxury elite
It's also no surprise that Renault – that most French of companies – is clearly prioritising the Chinese market when it comes to the new SUV. It'll be unveiled in China, probably at April's Beijing Motor Show, and still isn't even confirmed for sale in Europe (although insiders say it'll definitely come).
With 25 million car sales up for grabs by 2020, and the current ownership rate still only 100 per 1,000 inhabitants, you can understand its thinking.
So while the slowdown may be real, don't expect any radical shift in focus from the manufacturers. China will remain an irresistible lure for some time to come, and understandably so.
What do you think? Leave us a comment below!