Exploring the Mk4 Renault Clio with the man who designed it
Laurens van den Acker tells us how his design for the latest Clio is key to keeping the best-selling French car ever on top
"People have always had a soft spot for the Clio; even the Brits have a hidden love for French cars – although they may not say it out loud," laughs Renault design director Laurens van den Acker as he shows us round the latest Clio.
He certainly has a point. Since 1991, UK buyers have snapped up more than 1.2 million Clios. In fact, globally the model is the best-selling French car ever. And this new version, the facelifted fourth generation, has the pressure of carrying the Clio into its 25th year of production.
Van den Acker arrived from Mazda to head up Renault's design department in 2009. He openly admits he was wading into a difficult task, with a company that had an overall image problem: "We need to make people fall in love with our brand again, because in terms of image we have some catching up to do," he tells us.
The fourth-generation Clio was the first car to emerge from Renault under van den Acker's tenure as design director. In such a fierce sector that's largely dominatedby the VW Polo and Ford Fiesta, a different approach was needed in order to give Renault a chance of succeeding.
"The Mk4 Clio was the first of a new generation," he says. "We were looking for our soul a little bit. One of the reasons why I chose this design direction is I felt in a market that feels quite rational and business-like that this car seems very voluptuous and has a French seduction. I said to my team, I want a supermodel on four wheels," van den Acker explains. The plan certainly worked, with Renault selling more than 400,000 examples of the Clio globally last year. In fact, with every successive year Clio sales have grown, and with a chart that continues to rise, van den Acker and his team faced the issue of having to update the Clio when the current formula was working successfully.
• Renault Clio tech innovations
"With a facelift, you have the chance to fix things you'd have liked to do right from the start," he says. "We wanted to put all of our budget into the interior. We did the minimum on the exterior, but we managed to upgrade the technology. Now we have LED head and tail-lights, but we put the onus on the interior because frankly that's where we were criticised in terms of material choice and finish.
"You can't fix everything on a facelift without going broke, but we tried to fix a lot: the seats, steering wheel, plastics and overall feel. The seats have more support, and we redesigned the air vents and console. The doors now have soft inserts and armrests, plus integrated controls, and the choice of grains is more upmarket."
Renault's best-selling car
He continues: "It's the best-seller in our current line-up – who'd have thought? You hear so much about the growth in crossovers, but here we have a B-segment hatch and competition has increased enormously. Yet we are still increasing sales and on the podium with Fiesta and Polo – and there's a good chance we might end up on top."
Partnership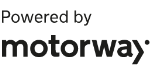 Need to sell your car?
Find your best offer from over 5,000+ dealers. It's that easy.
• Renault Clio: how the legend was conceived
The new lights prove that the designers haven't neglected the Clio's exterior, but it's clear from speaking to van den Acker just how confident and proud he is about how the car already looks. He admits the visual updates are mild, but says he never thought the Clio was lacking in terms of style.
"The Clio should be the prettiest girl in the class, it should be the pretty girl next door," he boasts. "I think because it's genetically beautiful, it's got great proportions and doesn't depend on lipstick to look beautiful. It hasnice shapes and therefore it will age very well."
He goes on: "I think it has the sexiest rear end in the sector – the only car that has more shoulder space is a Porsche 911 – so I think that's quite cool for a B-segment car. It feels like you get a lot of car for your money. Put a Fiesta next to it and it will look small."
Clearly, designing the Clio is not a one-man job. Van den Acker leads a team of 500 stylists, all generating ideas and themes on how the brand should evolve and develop the range and future products. Designing the Clio – the most successful French car ever – comes with added pressure. 
He explains: "The Clio team starts at 10-15 designers. It's a big competition, where you start with 15 designs and whittle it down to two models. Then a small team will stay with the car until production. Compared with the Clio III, the new model is a lot sexier. It's more in spirit with the Clio I and II in the sense that it's cute and sporty. It has to have character, and you need to feel this is a French car."
As our time with Laurens draws to a close, his enthusiasm for talking about 'his' Clio hasn't waned. The supermini has been the catalyst for big change at Renault, in terms of design and success; it's a rejuvenated brand people are taking seriously again. But arguably his biggest test will come when the facelifted Clio IV is replaced by an all-new model; how do he and his design team go about improving it?
He tells us: "That's the question we're asking ourselves now – do we need to reinvent or do we need to tweak? I'm tempted to say we are going to stay close to this formula, as it has been very successful as we talked about image and how long it takes – people are starting to like our cars now."
What do you think of the Mk4 Renault Clio? tell us in the comments...
Renault Clio Special
We celebrate a quarter of a century of Renault's supermini with real va-va-voom...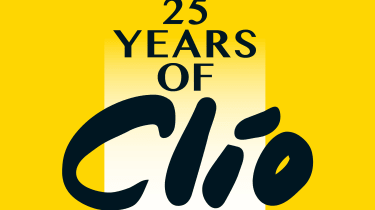 • Exploring the Mk4 Clio with the man who designed it