Renault EOLAB: the future of Renault
After a quarter of a century of supermini success, the Renault EOLAB hybrid gives a glimpse of the Clio's hi-tech future
Renault grabbed headlines around the world when it peeled the covers from its EOLAB concept at 2014's Paris Motor Show. This supermini-sized stunner mixed breathtaking looks with the promise of 282mpg economy from its cutting-edge hybrid drivetrain. We see what it means for the Clio of the future. 
Powertrain 
The EOLAB features a hybrid drivetrain comprising a 1.0-litre three-cylinder petrol engine from the Twingo, which develops 74bhp, and a small electric motor generating 67bhp and 200Nm of torque. This is powered by a 6.7kWh battery.
• Best superminis on sale right now
A dual-clutch or CVT automatic gearbox would be too heavy, so Renault has used a three-speed clutchless box to suit city driving. The car is front-wheel drive only, covers 0-62mph in nine seconds and hits a top speed of 75mph. Those figures are comparable with a Clio you can buy today, but the EOLAB is far more efficient. 
Aerodynamics
One of the most radical aspects of the concept car is its slippery aerodynamic shape. Although it's a Renault Clio-sized five-door supermini, it features drag-reducing tech such as a slim silhouette, short tail and cameras instead of door mirrors.
• Renault EOLAB concept review
It's the active aero option that really helps on the road, though. Three ride height settings lower the car, while the skinny 145mm-wide alloys open when the car senses extra brake cooling is needed, too. With a drag coefficient of just 0.235Cd, the EOLAB is 30 per cent more aerodynamic than a regular Clio.
Efficiency 
France's Government challenged Renault to build a financially viable car that consumes only two litres of fuel per 100km – equivalent to 141mpg.
But Renault decided it could do better, and the EOLAB claims official fuel economy of 282mpg – that's double what was asked of the company. CO2 emissions are very low, too, at just 22g/km.
The car also claims a range of up to 60km (37 miles) in full-electric mode, and Renault says there are over 100 technical innovations on the EOLAB that make these figures possible.
• Renault Clio tech innovations
While the car won't make it into production as you see it, the technology and up to 90 per cent of its components could be applied to the company's roadgoing models by 2022.
Materials
Under the skin, the EOLAB uses a blend of metal and composite materials in its construction, which contrasts with many current cars that feature just one material.
First there's steel, which is strong and inexpensive, but in the EOLAB, it's even tougher thanks to a hot stamping process for the panels.
Secondly, there's aluminium, which is lighter than steel but not as strong. The EOLAB uses it to keep weight down, both in the body and chassis. The magnesium roof is also there to save weight, tipping the scales at just 4.5kg. Usually this material corrodes quickly, but a new sheeting process has allowed Renault to use it on the exterior.
Finally, composite materials – called thermoplastics – feature inside. These could potentially be recycled at the end of the car's life.
Interior tech 
Despite the futuristic styling and ruthless weight-saving innovations, the EOLAB is still built to appeal to Renault's core customers.That means the interior has a raft of tech to help drivers get in tune with the eco philosophy.
Partnership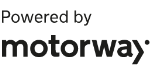 Need to sell your car?
Find your best offer from over 5,000+ dealers. It's that easy.
• Exploring the Mk4 Clio with the man who designed it
An 11-inch touchscreen inside relays driving and consumption data. This can be rotated for different viewing angles, with the graphics on the screen changing to match the orientation, iPad-style, plus the car's airbags are designed to deploy no matter which way the display is positioned. The screen shows data on acceleration and braking, aerodynamics, and the use of electronic kit in the car – all to help owners improve their driving style and efficiency. 
Weight reduction 
Tipping the scales at just 955kg, the EOLAB is 255kg lighter than the current Renault Clio. Weight savings have been made in all areas of the car; the body weighs 130kg less than a Clio's, while the suspension is 70kg lighter and a reduction in electrical components has saved 20kg. The hybrid powertrain is quite heavy – it adds 145kg to the car overall – but extra slimming has more than compensated for that.
Even the brake discs have been reduced in size: drum brakes are used at the rear to save 8.5kg over more modern disc brakes. There's a fixed bonnet to cut 2.5kg, LED front lights and ultra-thin glass for the windscreen that saves 2.6kg, while the seat structures have been optimised for 12kg in savings.
What do you think of the tech behind Renault's EOLAB concept? Let us know below...
Renault Clio Special
We celebrate a quarter of a century of Renault's supermini with real va-va-voom...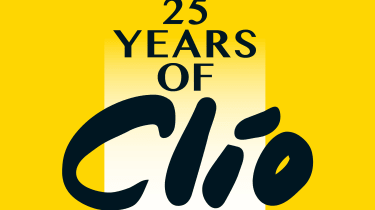 • Renault EOLAB: the future of Renault