Renault Koleos Dyamique S Nav: long-term test review
Final report: Our Renault Koleos leaves us undecided after a mixed eight months' service
Find your Renault Koleos
Offers from our trusted partners on this car and its predecessors...
Or are you looking to sell your car?
Advertisement
It was tough to come up with a final verdict on the Koleos, because its good and bad points hang in the balance. It's stylish and easy to drive, but its kerbweight and gearbox dent performance and running costs.
Mileage: 10,168Economy: 36.0mpg
It doesn't take much to get me confused at the best of times, and on top of that, I can be extremely indecisive. So having to summarise the time I've spent with our Renault Koleos, and decide whether or not I've liked it, has me pulling my hair out.
On the whole, I love French cars; the way they drive, their characterful nature and the way French manufacturers put style first, even though sometimes these sleek looks can hinder practicality, performance or both – all of this really appeals to me.
But when I first got the keys to our Koleos, I didn't fall in love with it straight away. That came as a great surprise, and although I appreciate that sometimes you just need a bit of a bedding-in period to appreciate a new car, as the months went on I felt that maybe this would be finally the French model that I just wouldn't get on with.
Luckily this story does have a happy ending. Kind of. It took a couple of months, but eventually, I started to enjoy driving the SUV, and its spacious interior has been really helpful over a busy period for me photographing all sorts of new models for Auto Express. However, the drawback in the large 579-litre boot is that there is no way of strapping anything down, so the Renault can feel like a giant maraca in corners.
Despite a lack of feel and feedback, I like the steering. It's a slow rack but that fits with the car's softer approach – the Koleos isn't a sporting SUV and has no such aspirations – and has a fluidity that makes it quite satisfying to operate. The wheel itself is pleasant to hold on to.
I was also pleased that the Renault generally rode well, which helped me to stay relaxed behind the wheel. The comfy seats helped in this respect, too, and it was only on the longest trips that I wished for something with a bit more support because most of the time I settled into them nicely.
They also came in handy when I got to a photoshoot early, as I often do, because I was able to drop the seat back and catch up on some sleep while I waited for my colleagues to arrive at the location.
One thing that I never got used to, and was consistently irritated by, was the Renault's CVT gearbox. As it doesn't have gears as such and instead chooses a ratio automatically, and holds it for as long as needed, it doesn't feel natural to use. When you need to speed up with any kind of urgency, the box sends engine revs soaring, accompanied by a loud droning noise from under the bonnet.
Partnership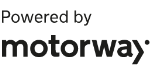 Need to sell your car?
Find your best offer from over 5,000+ dealers. It's that easy.
It was this, along with the hefty 1,829kg kerbweight, that left the car's performance feeling a bit lacklustre on the open road. Its 2.0-litre diesel engine has 173bhp and 380Nm of torque, but even that wasn't quite enough, sadly. Driving at a slower pace meant that I had to work harder than usual to keep my journeys flowing, and poor fuel economy didn't help, either.
Another gripe I had was that the boot, driver and passenger doors are quite heavy and cumbersome to open and close. The boot in particular feels like it could do with being powered, especially if you happen to be parked on an incline.
An automatic tailgate is available on the Koleos, but it wasn't fitted to our Dynamique S Nav test car. It's standard on the GT Line, which is now the higher-spec choice in the two-car range, revised since we took delivery in May 2018.
The line-up now starts with the Iconic model, and this is the closest available alternative to our Koleos. In 4x4 form, it weighs in at £29,495, which is less than the £32,730 our model cost when new.
It features 19-inch alloy wheels, an inch larger than the rims on our car, but otherwise the spec list is very similar. There's a seven-inch display for the sat-nav and infotainment system, including Apple CarPlay and Android Auto, as well as climate control, keyless go, AEB and a rear-view camera with front and rear sensors – all of which is fitted to our model as well.
So the Koleos has actually become more appealing in the eight months we've been running it for, because the restructured range means you get more for your money.
Third report: Renault Koleos
Our large Renault SUV proves it's not magnificent for seven
Mileage: 6,671Economy: 34.4mpg
My Renault Koleos caused a little bit of a ruckus outside the Auto Express office in central London this week.
Due to the Koleos being a large SUV, it sits in the same class as cars such as the Hyundai Santa Fe, Peugeot 5008 and Skoda Kodiaq. But unlike all of those models, it's not available with seven seats at all. Even a recent change to the model range (our Dynamique S Nav model is no longer available, as the new entry-level trim is called Iconic) couldn't solve that issue. So with a full party to carry, two people had to make alternative travel arrangements.
OK, so the situation in our main picture isn't likely to happen very often. However, it's something the Koleos misses out on. The ability to carry an extra two passengers is something many buyers in this sector want, even though they're not likely to actually use the rearmost seats most of the time.
There's not even much benefit in terms of boot space. The Koleos has a 579-litre load area, which is more than enough for all of my bulky camera gear. However, a Skoda Kodiaq has up to 765 litres of luggage space available with its rearmost seats folded.
There's plenty of room in the back of the Koleos, but that brings me on to my main point here: that's also true of a Renault Mégane, for example. In fact, the firm's hatchback is also better to drive, more economical, cheaper to buy and, I think, better-looking than the Koleos SUV – and the Mégane isn't even at the top of its own family hatch class, either.
I'm still not sold on the whole SUV craze, and time spent with the Koleos hasn't exactly changed my mind. Especially as it doesn't offer as much versatility as its rivals.
Second Report: Renault Koleos
Our man is on the hunt for the Renault Koleos SUV's performance
Mileage: 5,564Economy: 37.0mpg
When you first get into any car, it always takes a certain amount of time to find where everything lives, whether it's the trip computer buttons, the bonnet release or the climate controls (especially as some manufacturers, such as Renault, hide them within various sub-menus).
All these things you generally figure out without too much difficulty and relatively quickly. But the problem I have with our Renault Koleos is that even after a while behind the wheel, I'm still none the wiser about where all the power is when I put my foot down.
Looking at the specifications of the car doesn't help much, because on paper my Koleos seems like it should be quite potent. A 2.0-litre dCi diesel with 175bhp and 380Nm of torque should be pretty punchy, shouldn't it?
But out on the road when I'm in need of a little bit of grunt, perhaps when pulling out on a roundabout or needing to make a pass on the motorway, I end up driving as if I'm in a puny city car with tiny power and torque figures. 
So why is that? I've narrowed it down, and although a hefty kerbweight of 1,829kg is partly to blame, it's actually the Renault's X-Tronic automatic gearbox that's at fault.
It's generally fine for cruising about if you don't ever need to make swift progress, because it keeps revs low.  But if you ever ask this continuously variable transmission (CVT) for more than gentle pace, you'll regret it.
Stamping on the throttle results in the revs rising and the rattly diesel making a lot of noise, but without much progress to match. I'd definitely prefer a manual version if I were choosing; not only does the CVT sap power, it also hurts refinement.
As with any car, once you are used to the gearbox you won't be all that fussed about slight flaws in ride quality, interior plastics or any other detail that you might criticise when first getting to grips with it.
That's how I feel about most of my initial gripes with the Koleos; they're not ideal, and I'm bonding with the car despite them. But now that I have passed the honeymoon period and am well into my relationship with our French fancy, I still get annoyed on most journeys by the poor gearbox.
Despite that rather significant pain, I'm starting to appreciate some of the Renault's finer points. The ride quality is (mostly) good, which not only ensures that I get to my photoshoot locations in a relaxed way, but also helps when I'm sitting in the back snapping tracking shots.
There's loads of space for me to sit there, too, and plenty of storage for all the photography kit and car cleaning gear that I use every day.
Like most things from the other side of the Channel, the Renault has some charm to help boost its everyday appeal. Its interior design is great, and while there are some hard plastics, I really don't mind them.
I'm also keen on the Koleos's typically French exterior styling, and although I'm not usually a fan of the way SUVs look, I've started to warm to this one.
There are a couple of other bad points to touch on aside from the disappointing powertrain, though. The air-conditioning is making a slight ticking noise at full blast, which is a bit annoying but something I've only encountered when using the system during the recent hot months. More concerning is the 37mpg fuel economy. That's okay, but way off the claimed 47.9mpg figure. For someone who drives a lot of miles like me, the fuel bills are stacking up. I'm very much of the opinion that if you do a high mileage, an SUV isn't the car for you; they're just too big and heavy to get decent fuel economy, and that weight clearly hampers performance as well.
First report: Renault Koleos
Flagship Renault Koleos SUV hasn't done many miles yet, but it's made a big impression
Mileage: 1,646Economy: N/A
The nature of my job at Auto Express means that I'm rarely in the same car for long. When I'm shooting road tests and first drives for the magazine, I often need to bring those models out to our photo locations.
I say this because even though this Renault Koleos is the latest car I'm running on the fleet, I've not had too much time behind the wheel yet.
I've been in other models recently, so some of my colleagues have been using the Koleos – mostly for trips to the airport. It was only fitting, then, that when it was returned to me I took the SUV straight back to one of Heathrow's long-stay car parks.
Unsurprisingly, this is the sort of trip the Koleos excels on. I found the ride very comfortable, and the spacious interior means it doesn't feel cramped from behind the wheel.
Similarly, the front seats are really supportive, and they're heated as standard on our car. That is really important for me because I do plenty of motorway journeys; just getting to one of our photoshoots often involves an early start and a drive of more than 100 miles.
I'm also a big fan of the Renault's interior style; all the materials used in the cabin are of good quality, and there are some neat design touches as well.
Our Koleos is a 2.0-litre diesel model in Dynamique S Nav trim, which means there's loads of standard kit. It features 18-inch alloy wheels, a panoramic sunroof, climate control, quick-folding rear seats and Renault's latest R-Link 2 infotainment system.
The seven-inch touchscreen display looks good in the dashboard, but it's not as easy to use as I'd like. There are too many sub-menus and not enough clear routes between different functions, such as sat-nav and radio. 
On the outside, the Koleos has a modern look, and I'm a big fan of the large Renault badge and distinctive light signatures at the front and rear, because they really help the French SUV to stand out from the crowd.
From behind the wheel, the Koleos feels bigger than it is, thanks to thick A-pillars and poor rear visibility. But the high seating position means you can feel reasonably confident in tight spaces. Also, because the exterior is so large, there's plenty of space on the inside of this flagship Renault SUV as well.
Unlike many of its rivals, it's not available with seven seats, but the Koleos offers plenty of rear head and legroom, while also having a boot large enough to comfortably stow all my photo and car-cleaning gear. With the seats up there's 579 litres of space in the load bay, and it stands at 1,795 litres when they're down, which is sufficient for my needs.
My Renault's 175bhp 2.0-litre four-cylinder diesel engine is really strong and feels punchy even at low revs, but I'm not bonding with the CVT gearbox. If you're driving normally it will try to keep revs low, but accelerate hard and it'll bring them up harshly. If I were changing gear myself, I'd keep it at low revs and use the torque instead, but there's no way to do that here. Still, the Renault's box is one of the better CVTs I've tried, because it doesn't hold the revs for too long.
Another thing that's started to grate is the catch on the gearlever gate. When you're flicking between forward and reverse gears, for example, it will stick and refuse to change ratios. That's a minor annoyance when you're on a driveway or in a car park, but it's worse when you're doing a three-point turn with someone waiting to come past.
I'm looking forward to seeing how the Koleos gets on during its time on our fleet. I've not had a chance to work out a fuel economy figure yet, but its official consumption of 47.9mpg looks promising. I'm not expecting to match that – the real world is so different to the lab test, after all – but I hope the Renault SUV will get close.
*Insurance quote from AA (0800 107 0680) for a 42-year-old in Banbury, Oxon, with three points.