Inside the mind of Patrick le QuEment: Renault's visionary design boss
We meet the revolutionary French designer who helped define contemporary European car identity and design through his greatest achievement, the Renault Twingo
This year marks the 30th anniversary since the release of one of the 20th century's most iconic city cars. We're not talking about a Mini, or the original Fiat 500, but something much more modern, and more Gallic. It is, of course, the original Renault Twingo. It was a monobox city car that was never officially sold in the UK, but one whose resounding brilliance certainly didn't escape our collective notice. 
To celebrate this milestone, we're catching up with its creator, Patrick le Quément, who was a driving force of car design during two decades as vice-president of corporate design at Renault. Our meeting proves he's a man whose wit is just as finely tuned as his aesthetic sensibility. 
Born in France, and later schooled at what is now known as Birmingham City University (formerly the Birmingham College of Art), le Quément made the decision to complete his Bachelor of Industrial Design at that college because of a very specific tutor in residence by the name of Naum Slutzki, a student of the famed German school of the Bauhaus. 
Speaking of his former mentor, le Quément says: "He very much spoke and thought like a Bauhaus man, with a movement that was very functionalist in some ways. It was a school where there were a lot of fine artists and graphic designers in residence. But he disliked anything that was associated with style, as such." It was this distinction between design and styling that would form a backbone of the Twingo project le Quément would later lead. 
After graduating, le Quément held design roles within a range of global design studios, starting his journey back in France at Simca, before working for the majority of his early career with Ford Europe, spending time with the company's British, European and American design studios. Yet, as le Quément explains, his draw to Renault was inevitable. "[It was] not just because of the cultural connection, but also because it was a company that once preached true creativity; I applied 11 times before eventually finding my way to Paris," le Quément says.
Despite this evident desire to join Renault for a majority of his early career, it was actually the eccentric and highly charismatic president of Renault in the mid-eighties, Raymond Lévy, who had to convince le Quément to join the company with a very specific task. First, it's worth following Raymond Lévy's path into his role as Renault's president.
In 1986, he was installed by the French state (a majority shareholder of Renault at the time) after his predecessor George Besse was assassinated. Lévy came from a background in petroleum, with no automotive industry experience. 
By 1987, Renault was in trouble. Having only just survived its own financial crisis in the middle of the decade, it was left with an unremarkable model range, and without a contemporary representation of the innovation the brand was known to foster. 
Le Quément joined the manufacturer with the task of rekindling Renault's reputation as a true innovator, and turning around the company's financial fortunes in the same breath. With a powerful voice in overall development of future vehicles, le Quément noted his essential mantra: "Design should not answer to engineering, that was my freedom". This was not a false promise, either, because he was the first head of design in the car industry to report directly to the president.
Project Twingo
Soon after joining, le Quément was handed the keys to two lock-ups hidden away in Paris by Renault's former head of design, Gaston Juchet. Inside, there were two models from the previous design studio, one designed by Marcello Gandini of Lamborghini Countach fame (it was comically referred to by le Quément as a "Gandini design on a bad day, having the appearance of an anteater that had been dealt a powerful blow on its muzzle"), and the other an in-house designed monovolume city car. 
Partnership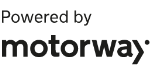 Need to sell your car?
Find your best offer from over 5,000+ dealers. It's that easy.
Le Quément was so taken by this second model that he took it directly to Lévy. "Despite all the reasons for this model to have been put on ice, not all was lost," Le Quément recalls. "We put a small team of our best designers and engineers to develop a feasible proposal, both in terms of package and cost." Lévy kept to his word and allowed the project to advance. 
Working alongside le Quément was a man he called the most inspired and brilliant product planner of his generation. "The program was headed by Franscoir Vasservogiel," le Quément tells us. "I had never seen a more ingenious product planner, and the ability to apply it to a project like Twingo was key to its eventual success." It was this dynamic relationship, plus complete trust from the president, that created the conditions required for true innovation.
In these initial stages of development, the design process proceeded well, aside from one key element. "The date was coming up to present our model at its current development stage, and I asked the team to come up with a new front end," le Quément says. "But they always came up with indecisive designs; nothing with a real personality. So I did something that I don't normally do, and drew a little doodle that I sent to the head of the design studio and said this is what it needs to be. It had a smile.
"Then came this first review after a rather down financial meeting. Things weren't looking particularly strong, but the time came for us to go downstairs to the design studio and look at a model. The president saw the model and just stood there, looking at the front end. The car smiled, and he smiled back."
At this point, the project had an unusual status because the go-ahead wasn't confirmed, but it hadn't been condemned. Lévy's enthusiasm was underlined by the appointment of Yves Dubreil as Twingo's project director. A brilliant out-of-the-box thinker and innovator, he made the executive team complete. 
Then came a major setback; Renault held a customer clinic before the car's final sign-off, with some challenging results. Twenty-five per cent of the control group loved the innovative new design, but 50 per cent were turned off entirely. It nearly killed the Twingo project wholesale, and so too, many thought, le Quément's career at the company. 
Initial blame was put on le Quément's friendly face. "They asked me to change the front end and wipe the smile off, thinking it stopped people from taking this car seriously," he says. "After the news, I went on a long weekend to the south of France and sent a note directly to Lévy saying: 'I think the biggest risk for the company is not to take any risk. I ask you to make a choice for an instinctive design, rather than extinctive marketing'. He replied simply with: 'Totally agree with you my dear director, go ahead'." 
The impact of Twingo Renault's Twingo program didn't just emphasise innovation in design, but across all aspects of its engineering and production. The team realised it could save a significant amount of money by limiting the model's colour palette to just four options. 
At the time, the most popular colour was white, but le Quément and his team insisted on using four bright colours to reinforce its playful nature. "I knew that if we sold it in white, the market would be submerged in them," he says. "So I got Raymond Lévy accustomed to colour by wearing jackets that were identical to the proposed colour themes."
And so the Twingo was brought to market with astounding success, returning Renault to a pedestal of innovation and critical thinking that was also immensely profitable, forming a platform for success that would continue for the following two decades. 
Yet the Twingo was just one element in a revolution Renault underwent during le Quément's tenure, joining Scénic and the first-generation Mégane as models that would sell in incredible volumes. Each  appealed to the French market as much as it did to the rest of Europe, bringing Renault back from near- bankruptcy only a decade before.
I ask Patrick what he thought was the Twingo's defining factor, and he responds: "Because it was committed; it was not a half-baked product. The design approach was carried out throughout in all its minute detail. And not just styling, but I'm talking about design, engineering, and production.
"Its one-box design was very much new at the time. And everything was unique, from the one wiper to the antenna that was fixed on the side mirror so we could shorten the cable. In every element, it was a case of always searching for those extra pennies to reduce the cost. It was one of those inside-outside cars. We gladly welcomed the exterior body colours to be shown on the inside of the car. Other people always tried hard to get rid of body colour in the cabin, but we accentuated it," le Quément adds. 
"Efficiencies like the seats that we completely redesigned to reduce cost, but then putting those savings back into elements that customers would appreciate, such as the individually adjustable rear seats. People saw this as a benefit, because it was something they didn't have in their small cars."
Over its near-25-year production run between 1993 and 2007, Twingo received four light revisions, but no substantial facelift, nor any additional bodystyles, which was a testament to its design purity and purpose. It featured three different generations of petrol engines, and a range of special editions that diverged from the simple, original 1993 specification right up to a luxury Initiale model that was fitted with a panoramic roof and plush leather seats. 
Renault sold 2.6 million Twingo units of this first generation, underpinning two decades of success. It reaffirmed 'French-ness' in Renault's cars, not just in terms of aesthetics, but true industrial design, as was instilled to le Quément by his Bauhaus-trained tutor and mentor at university. 
"This car was only possible because the president of the company had been elected to save it," le Quément says. "He had no damn experience in the automobile world, and so had no preconceptions that would limit the creative freedom of me and my team." Raymond Lévy retired a year before Twingo's release, but momentum had already swung in le Quément's direction with the next big challenge already being tackled. 
From 1995 le Quément led a team that went on to revolutionise Renault's visual design language through concepts such as the Initiale and Vel Satis, culminating with the incredibly popular Mégane II that integrated a groundbreaking aesthetic into otherwise mainstream models. "If the Mégane II wasn't so popular, it would probably make even more of an aesthetic statement," le Quément adds.
We end our conversation talking about the blue skies and palm trees visible from his home office window in Marseille. In 2009, le Quément left Renault and car design entirely to pursue other design fields. When asked if this sort of innovation might happen again, he looks at us with a rather glum expression and says he hopes so.
Patrick le QuEment on the industry now
It's always fascinating to ask those once at the very forefront of automotive innovation their personal opinion of the industry now. There have certainly been challenges for all manufacturers, from the need to electrify, survive catastrophic supply-chain issues and adapt to wild fluctuations in the costs of raw materials, but le Quément's reservations transcend these short-term threats and speak to something more fundamental. 
"I don't think the industry today would take any risks like we did," he says. "SUVs have led us into a design cul-de-sac. I cannot imagine there is any design freedom left when designing SUVs, so there's no space for true innovation. Few seem willing to put their faith behind a project that doesn't absolutely fit the bounds of market research.'
"I'd like to see more innovation in terms of packaging. Let's start with an electric platform. I felt that when EVs would start becoming dominant that someone would take the opportunity it offers to revolutionise packaging in a far more intelligent manner. They continue to respect the internal-combustion silhouettes, and only just swapped to electric powertrains.
"I hoped to have seen smaller, lighter cars, irrespective of the batteries, not to have these two-tonne monsters on the roads."
Le Quément shares a sentiment of many critics in the lack of attention paid to how big EVs have become. Customer clinics insist we want lots of electric range, which means lots of batteries. But that means a high price tag, and so the car has to be loaded with equipment to compensate.
The challenges facing today's car industry certainly aren't easy. But he feels the brightest minds need to be leveraged and, crucially, given the space to be able to flourish, just like that in which Twingo was created. We ask le Quément whether he wished to have remained in the car industry and lead another revolution. After a sustained pause, he utters only one more syllable: "No." 
Six of the best le QuEment cars
Renault Megane I
While it might have been aesthetically mute, the Mk1 Mégane was a massive step forward from the previous Renault 19, and clicked with both the French and European markets, selling in incredible numbers. It also sparked a plethora of derivatives, unlike the Twingo, including perhaps its most revolutionary form, the Scénic. 
Renault Megane Scenic I
Patrick le Quément's original Mégane Scénic used the monobox to create what soon became Europe's family car. Citroen, Peugeot, Ford and even BMW followed with high-roof/low-floor hatchbacks with the versatility of a larger people carrier contained within a manageable footprint. It was as innovative as it was efficient.
Renault Espace III
The Espace is one of Renault's most charismatic models, but while the original's brilliance was still certainly derived from its boxy aesthetic, the Espace III project that Patrick le Quément led was just as ground-breaking as the Mk1 car with its novel fibreglass body, because it reinterpreted the world of family-car interiors.
Renault Megane II
The second-generation Mégane's styling might have raised eyebrows with some consumers, but the inexorable brilliance of transferring le Quément's dramatic design language onto a volume model took real faith. Big names such as Carlos Ghosn and Carlos Tavares all played their part in ensuring Mégane II came to market under le Quément's leadership. The fact that it was such a sales success proved that eccentric and creative design belongs on mainstream products. 
Renault Avantime
For all the Mégane II's success, the Avantime – perhaps the purest interpretation of this design era – didn't do quite so well. Yet the car wasn't created with volume in mind. Signed off due to a vacuum in one of Renault's consulting manufacturer partnerships, it was built under contract and thus never meant to sell in large numbers. Yet even so, the model was just too extreme in concept and execution to foster contemporary sales success.
Renault Vel Satis
The Vel Satis was another experiment in French luxury that never quite gelled with the car-buying public. Aesthetically, the Vel Satis's notion of French luxury was being reinterpreted just at the point German manufacturers were fostering a new concept of 'Premium' – think black leather and brushed aluminium trim, rather than wood and beige interiors. This contemporary trend hurt the Vel Satis's appeal as an executive vehicle in most European markets.
What's your favourite Patrick le QuEment car? Let us know in the comments section…