New Rolls-Royce 'Droptail' could be a new ultra-exclusive luxury car
BMW has trademarked the name 'Droptail' on behalf of Rolls-Royce, suggesting a new highly exclusive luxury car is coming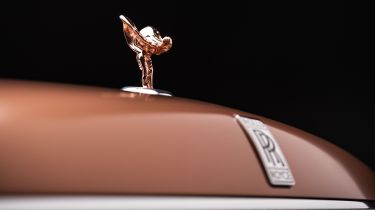 BMW, the parent company of Rolls-Royce Motors, has submitted the trademark 'Droptail' to the EU Intellectual Property Office, hinting a new coachbuilt Rolls-Royce is in the works. 
Rolls-Royce has recent history in creating limited, bespoke versions of its cars for a few chosen individuals. There was the one-off Sweptail in 2017, which sold for over £10million, and the three Boat Tail commissions earlier this year - each costing around £22million - making it the most expensive new car in the world. 
We don't yet know any further details about the Droptail, apart from its name, but even that suggests it could be a convertible of some sort, given Rolls-Royce's inclination to use the word 'drop' as part of its drop head nomenclature for its convertible models. 
Both the Boat Tail and Sweptail used versions of the Phantom's platform and it's likely the Droptail will do the same. This means that under the bonnet should sit Rolls-Royce's twin-turbocharged 6.75-litre V12 engine. 
There's also the possibility of a pure-electric powertrain. The Spectre, Rolls-Royce's new luxury EV, is nearing completion and utilises a modified version of the firm's Architecture of Luxury platform. The Droptail could also share this adaptation of the underpinnings, dubbed 'Rolls-Royce 3.0'. 
Whatever powertrain the Droptail uses, it's certain to come with a dizzying array of personalisation options inside and out. We also expect the price tag to be equally mind-blowing. 
Now find out which car won our Luxury Car of the Year Award in 2022...