Long-term test review: SEAT Ibiza
Final report: as we say goodbye to our SEAT Ibiza, we compare it with the class leading Ford Fiesta
Find your SEAT Ibiza
Offers from our trusted partners on this car and its predecessors...
Or are you looking to sell your car?
Advertisement
Dawn preferred the Ibiza over the Ford Fiesta thanks to its greater practicality and sharp design, which proves how close these two models are: both are at the top of the supermini class.
Mileage: 4,413Economy: 41.4mpg
After six months on the Auto Express long-term fleet, the time has come to part ways with our much loved SEAT Ibiza. And as coincidence would have it, its departure coincides with another farewell as we've also had to say goodbye to the Ibiza's arch rival: our Ford Fiesta long-term test car.
With both superminis sitting at the top of their class, it felt like the perfect time to bring the two vehicles together to see if a winner could be found.
• Best superminis on sale right now
To read what happened in this supermini head-to-head, simply head over to our Ford Fiesta's long-term report!
Scroll down to see how our SEAT Ibiza has performed during its time on our fleet...
Second update: SEAT Ibiza
It's the small details that make the SEAT Ibiza such a great supermini
Mileage: 4,092Economy: 42.1mpg
The SEAT Ibiza is approaching the end of its time on our fleet. And the thought of it going back to the manufacturer has got me thinking about why it's been such a great companion over the past six months.
We've praised the supermini before for how good it is to drive, but it's the small details about the driving experience that I really love.
The gearshift is a fine example: the lever is light and easy to move, so there's never any trouble selecting a gear. However, at the same time it manages to feel mechanical, avoiding the unpleasant numbness that blights the shifts of some small cars. Getting something like that right really enhances the driving experience, even though it seems like a small detail at first.
Then there are the seats. They don't look much different from those fitted to many other superminis, but we've found that they allow a more comfortable driving position than in many rival models.
My husband Dave is tall and often finds small cars like this aren't the best fit, but the SEAT's clever layout has meant he's loved getting behind the wheel.
It's just a shame that the cloth upholstery in our example seems to stain so easily. Its light grey colour means any small spill shows up easily. In fact, our Ibiza arrived with a small stain on the front passenger seat that we've had trouble removing. A stronger fabric cleaner should do the job, though.
Also, the cup-holders behind the gearlever are quite shallow, so you have to watch tall coffee cups placed there. It's easy to knock anything stored there when changing gear.
SEAT Ibiza: first update
Our SEAT Ibiza performs well around town and in the country too, though sat-nav traffic updates would be useful
Mileage: 3,659Economy: 42.3mpg
Our SEAT Ibiza was treated to a winter weekend break recently, as my husband and I went on a short trip out of London to Aldeburgh on the Suffolk coast.
Partnership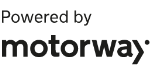 Need to sell your car?
Find your best offer from over 5,000+ dealers. It's that easy.
The Ibiza was excellent on the motorway, although we would have liked a sixth gear to allow for a more relaxed cruise. But on the country B-roads, where the gearing isn't an issue, the SEAT was great to drive.
I don't often drive on unfamiliar rural routes, so I'm usually a little tentative, but the car's responsive steering and good visibility built my confidence. The compact dimensions make the SEAT easy to place on the road, so I was happy to get behind the wheel and let my other half Dave enjoy the scenery.
While the sat-nav in our Ibiza was really useful for finding our way in the countryside, we did discover some limitations to the system. It gives you three choices of route, but the specific variations aren't very clear.
We also found out, to our cost, that the SEAT's navigation package doesn't take any notice of problems with traffic that you might encounter en route.
If you have a smartphone, you can use the Apple CarPlay or Android Auto apps for navigation. The latter is great; not only does it feature Google's excellent mapping, but it also includes traffic information and will adjust your route if it picks up any jams along the way. Or so I'm told. Dave and I both have iPhones, and Apple's Maps app isn't quite so good.
Living in London, I often forget there aren't so many places to fill up in rural areas, so after our stay in Suffolk, it was really handy to be able to use the sat-nav to find the nearest garage on the drive back. Not that the SEAT needs filling up often – in fact, we're impressed with its good real-world economy of 42.3mpg.
SEAT Ibiza: first report
The SEAT Ibiza supermini is flying the flag as one of the finest cars the Spanish brand has built
Mileage: 2,574Economy: 42.1mpg
My daughter Natasha has recently returned to the UK after living in Spain for a year – and I was there to greet her at the airport with the latest addition to our fleet, the SEAT Ibiza. The Spanish supermini is a 1.0-litre petrol model in SE trim, and its metallic Desire Red paint (£650) gives it a suitably Mediterranean look – despite the cold, wet weather in London.
As I live in the capital, that's where the Ibiza spends most of its time. I really enjoy driving it in town, because of the precise steering, strong performance low down in the rev range and refined cabin that protects occupants from the worst of the engine and road noise.
I'm also a fan of the stop/start set-up, which keeps things quiet when the car isn't moving. This function – along with the handy gearchange reminder on the trip computer – helps save fuel as well.
We've taken the Ibiza on a few trips out of town. One long journey to Wales proved that the little SEAT can keep up on the motorway, although it's definitely better suited to shorter jaunts.
I'm a big fan of the Ibiza's solid interior. It's hi-tech in the right areas, but doesn't feel unnecessarily laden with the latest gadgets. For example, I prefer using a key instead of merely pressing a button to start the engine, as with the Renault Megane I ran previously. I also like having an actual handbrake to pull, rather than an electronic parking brake.
However, much as I prefer traditional controls, I appreciate the Ibiza's smart new infotainment system and interesting interior design. Our car is fitted with SEAT's Navigation System (£660), which adds an eight-inch touchscreen display. It also has Full Link (£150), which brings Android Auto and Apple CarPlay functionality, plus DAB radio (£145). Apart from DAB, those options are no longer available on the SE model, as SEAT has changed its trim line-up, but go for an SE Tech and you get the screen as standard, while the options can be specified at extra cost.
So far, I've found the system easy to use. The screen is really clear, and connecting my phone is straightforward. The built-in sat-nav is responsive, too; handy, because I'm always forgetting to bring a cable to plug in my smartphone, which means I can't use the built-in mobile app. At least I can connect via Bluetooth to play my music through the stereo. Talking of which, Natasha is a big fan of the sound system. She makes sure the volume goes up very loud indeed.
I'm not entirely sure about our car's grey cloth interior trim. Although it looks quite stylish, it doesn't feel particularly hard wearing. We'll have to see how it stands up to use over the coming months on our fleet.
The Ibiza has a 355-litre boot, and 823 litres are available with the seats folded. That's very big for a car in this class. I was slightly nervous that we would struggle for space when Natasha flew back from Bilbao with her bicycle, but with the rear seats folded down and the bike safely packed in its special bag, we had no problem fitting everything in.
The Ibiza's compact size and optional rear parking sensors (£220) should make manoeuvring a breeze, but I'm taking time to adjust. I think that might partly be due to me missing the Mégane's great rear-view camera, although I also reckon the Ibiza's door-mirror design doesn't help. While the sharp, pointed edge looks fantastic with the car's angular styling, it hampers visibility.
I've also found that as soon as you engage reverse gear, the volume of the sound system is automatically lowered. As frustrating as this is for Natasha, I think it's a sensible safety feature.
A rear-view parking camera is available as part of the Vision Pack Plus (£425), which also brings front and rear parking sensors – and if I were to buy an Ibiza of my own, I'd definitely add that option.
*Insurance quote from AA (0800 107 0680) for a 42-year-old living in Banbury, Oxon, with three penalty points.