Used SEAT Ibiza (Mk5, 2017-date) review
A full used buyer's guide on the SEAT Ibiza covering the Ibiza Mk5 that's been on sale since 2017
Verdict
The fifth take on the Ibiza may have looked little different from its predecessor, but it ushered in a new era of technology and safety for the Spanish manufacturer' s longest-standing model in the UK. We really like the Ibiza, with its practical interior, tech-heavy cabin and efficient engines. But the SEAT is up against some very desirable competition in the crowded supermini sector. When we pitched an Ibiza against the Polo and i20, the SEAT was beaten by both, and in another three-way test the Renault Clio came out on top, although the Ibiza beat the Fiesta. The engine and trim can make all the difference in these tests, though, so if you're after a sharp-looking supermini, the Ibiza might be exactly the thing you want. Just try a rival or two before committing.
SEAT was founded in 1950, and for many years its cars were little more than reworked Fiats. Then in 1986, the Volkswagen Group began absorbing SEAT, which had been launched in the UK the previous year.
Back then SEAT sold just two models, the Malaga and the Ibiza, so it's easy to see why the latter is such an important small car for the firm. The original Ibiza was a stand-alone product, but now it's closely related to the VW Polo, which can only be a good thing. Volkswagen's parts-sharing strategy means that the Ibiza benefits from having the same safety tech and efficient engines as the Polo, along with a host of other parts, while the Ibiza also looks sharper and offers better value, making it a tempting purchase.
History
The fifth-generation SEAT Ibiza reached UK showrooms in July 2017, only as a five-door hatchback. Buyers could choose between three-cylinder 1.0-litre and four-cylinder 1.5-litre petrol engines, with the smaller unit offered in 75bhp non-turbo (MPI) and 94bhp or 114bhp turbocharged (TSI) forms.
While the 1.5-litre came only in 148bhp TSI guise, within weeks a 1.6 TDI diesel unit had joined the range in 79bhp and 94bhp forms. There were no further changes until September 2021, when a facelifted Ibiza arrived. This brought LED headlights as standard, upgraded interior trim and a new dash with bigger touchscreen displays.
New driver-assistance systems were also introduced, while SEAT rationalised the Ibiza range, with S trim level disappearing and only the 1.0 TSI engine being offered, with either 94bhp or 109bhp outputs.
Which one should I buy?
You have to work the 1.0 MPI engine hard on longer journeys, but for local trips it's fine. We'd opt for a turbocharged engine, however, because the 1.0 TSI 95 unit is usefully more perky than the MPI.
The rare Ibiza S has Bluetooth, air-con, electric front windows, automatic headlights and a five-inch black-and-white touchscreen. The SE adds 15-inch alloy wheels and a colour display, while the SE Technology comes with an eight-inch display and nav.
SE Design features 16-inch alloys, privacy glass and a panoramic sunroof, while the FR has 17-inch rims, a DAB radio, selectable driving modes, sports seats and suspension, plus cruise control. Range-topping Xcellence trim adds dual-zone climate control, leather and Alcantara trim, front and rear parking sensors, auto wipers, and a rear camera.
Alternatives to the SEAT Ibiza
The Ibiza's closest rival is the Skoda Fabia, which shares many parts with the SEAT and offers excellent value plus a sharp design. The Polo also shares the Ibiza's platform and much of its running gear. While you'll pay a bit more for one, there's much to like about VW's supermini. The Ford Fiesta is a cracker that's well equipped, practical and a hoot to drive, while the Vauxhall Corsa is readily available and there's a wide model range, including an electric option.
Partnership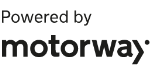 Need to sell your car?
Find your best offer from over 5,000+ dealers. It's that easy.
Other superminis that should be on your shortlist include the Kia Rio and Hyundai i20, plus the Peugeot 208, Renault Clio and Citroen C3. Don't overlook the Nissan Micra, Toyota Yaris, MINI hatch or the Honda Jazz, either, all of which have plenty of appeal.
What to look for
Fuel
Diesel Ibiza Mk5s are rare. The S, SE, SE Technology and Xcellence got 79bhp engines. Only the FR had the high-powered 94bhp version.
Personalisation
In August 2018, SEAT scrapped the options list for Ibiza buyers, instead offering them only a choice of engines, trims and colours.
Ride
Many modern cars ride firmly on big wheels and low-profile tyres. The Ibiza is better than most, but the FR model's sports set-up is noticeably harder.
Punctures
All Ibizas came with a tyre-repair kit, rather than a spare wheel. A space-saver spare wheel can be bought through any SEAT dealer for around £110.
Common faults
Sitting on the same platform as VW stablemates, the Ibiza is unsurprisingly well regarded when it comes to reliability. So aside from checking recalls, buyers should be looking for the usual signs of poor maintenance or mileage wear, rather than specific faults unique to the Ibiza.
Interior
This Ibiza has always featured a grown-up dashboard, but facelifted models (available from September 2021) benefit from a higher standard of fit and finish, and better infotainment systems.
Cabin space is impressive, with room for four adults, or even five at a push, while there's no shortage of oddments space, so practicality is a strong suit of the Spanish supermini.
Boot space is excellent, at 355 litres, or 1,155 litres with the rear seats folded. All Ibizas have a folding back seat, but the rare and short-lived S model has no 60/40 split facility.
Prices
Most Ibizas on sale are petrol models, with a very limited number of diesel cars to be found on the used market. Roughly one in 10 Ibizas feature a DSG automatic transmission, and expect to pay a premium for these. The most popular trim is FR, which accounts for half of the used examples available.
Visit to our sister site Buyacar to get a great deal on a used SEAT Ibiza, or to check prices on a specific model head over to our valuation tool.
Running costs
Ibiza owners can choose fixed or variable servicing schedules; the latter is the default option. The fixed regime means a check-up is needed every 12 months or 10,000 miles, with the first two priced at £215 and £269. The variable scheme combines these two services, and is due after 20,000 miles or two years, costing £349.
Once an Ibiza is three years old, it's eligible for cut-price check-ups at dealers, with services alternating between Interim and Major at £209 and £369 for Ibizas on the variable scheme. The diesel engine has a cambelt that should be replaced every five years or 75,000 miles at a cost of £539; TSI units don't have a set schedule, but the cambelt should be checked at each service and replaced at a cost of £499 if necessary.
Recalls
SEAT has issued seven recalls for the Mk5 Ibiza so far. The first was in June 2017 because 20 early-build cars left the factory with a faulty air-con high-pressure hose, which could leak flammable gas in the event of a crash.
Two months later, 187 Ibizas were recalled because a steering column bolt may not have been tightened up correctly. The next campaign came in November 2018 because of faulty seatbelt buckles; the same problem was behind the most recent recall, issued in April 2020.
There were two actions launched in 2019. The first, in February, was because some Ibizas were fitted with faulty handbrake mechanisms, while the second, in May 2019, was due to driver's airbag glitches. Faulty brake-servo hoses were the reason behind recall number six, which SEAT issued in March 2020.
Driver Power owner satisfaction
SEAT usually has several models in our Driver Power new-car surveys, but apart from the Ateca, which owners seem to love, its cars rarely perform spectacularly well. The Ibiza is one of the worst-performing for SEAT in terms of Driver Power results. Having made its debut in the 2021 poll in 58th place out of 75 entries, it slipped to 73rd in 2022. The few high spots were value for money, fuel economy and styling.
Looking to sell your current car quickly and for a good price? We've partnered with Motorway to bring you the best offer from its network of UK dealers...