Long-term test review: Ford Fiesta
Final report: the Ford Fiesta and SEAT Ibiza have really impressed, but which one wins in the eyes of our team?
Find your Ford Fiesta
Offers from our trusted partners on this car and its predecessors...
Or are you looking to sell your car?
Advertisement
The Fiesta is Lawrence's first choice here, because it's a little bit more fun to drive than the SEAT. It's also comfortable, well equipped and has a great engine; we'd just pick a five-door bodystyle.
Mileage: 9,549Economy: 54.5mpg
It's usually a sad day when a model leaves our fleet, because we bond with our cars quite a lot over the extended periods we run them on test. It's doubly painful when we're forced to part with an excellent car, but we've had to endure a particularly traumatic time recently as both our Ford Fiesta and SEAT Ibiza left our custody.
The supermini sector is incredibly hard-fought at the moment, and both of these models are at the top of their game, fighting it out for class honours.
• Best superminis on sale 2018
That's why we brought the pair together before we had to say goodbye. Special contributor Lawrence Allan and I have raved about how great our respective hatchbacks are, but what would we think once we'd had a go in each other's cars?
I began by having a nose around the Fiesta, starting with the exterior. The Bohai Bay Mint paint means our B&O Play Zetec three-door model certainly catches the eye, and I like the Ford's more rounded design in comparison with my angular-looking Ibiza.
However, the three-door bodystyle is a sticking point for me; I'd definitely go for a five-door if I were to buy a supermini, because it makes access that much easier and only adds £650 to the price. The long doors on the Fiesta also mean that getting in and out is a pain even if it's just you, because they reduce the room you have in a tight car park space to squeeze in. Access is definitely easier in my SEAT, both front and rear.
Once I got inside, I instantly found that the seats were excellent. I've praised the comfort in my Ibiza in a previous report, but once I'd settled into the Ford, I realised its seats were even more supportive. It's much easier to find a comfy driving position in the Fiesta, although that's not through a lack of adjustment options in my SEAT, but rather that the seats simply aren't as well shaped.
Our Fiesta comes fitted with the Comfort pack (£250), which in my eyes is a must-have. It adds heated front seats and a heated steering wheel – two options that don't feature in my supermini, and both were sorely missed over the winter. I love getting into a car on a frosty day and turning on the heated seats, enjoying the toasty sensation without having to wait for the cabin heater to warm up.
While I was enjoying the Fiesta, Lawrence was also exploring the Ibiza. His first comment was about the colour, because he really wasn't a fan of his Ford's mint green finish.
My SEAT's red paintjob was right up his street, though. I agree with him, because the bright colour matches the Spanish supermini's sharp look. Lawrence wasn't such a fan of the cabin, however. He told me he found the plain-looking dashboard and grey interior plastics were a bit of a disappointment after the stylish exterior.
Partnership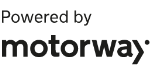 Need to sell your car?
Find your best offer from over 5,000+ dealers. It's that easy.
I disagree with him there: when comparing the two cars, I prefer the clean, simple design inside the Ibiza, because the Fiesta's cabin is a little bit too fussy for my taste.
Either way, we both feel that its infotainment system is much better integrated into the dashboard, because the Ford's unit sits on top, almost like it's been added as an afterthought. We also concur that while both set-ups have their quirks, they are evenly matched for features and the way you interact with them. The SEAT's system looks a bit more modern, but the Fiesta's is easier to see thanks to a bigger font size, while both have Apple CarPlay and Android Auto. Both are responsive enough to feel like you're just using your phone on the screen, which is a big plus.
Out on the road, it's obvious that both superminis are comfortable, even over potholes and bumps. I really enjoyed driving the Fiesta, because it feels a little bit more agile than my SEAT, and the driving position is better.
Lawrence similarly praised the Ibiza's handling, saying it was very composed, and although it doesn't quite have the vivacity of the Fiesta, it's still good fun.
I agree, but while keen driver Lawrence prefers the sweet-handling Ford, my vote goes to the SEAT. It's easier to drive, with lighter control weights and a slick gearchange. Also, when you're trying to find your way through city traffic, the Ibiza's good visibility helps with squeezing through tight gaps.
The 1.0-litre engines in these cars are superb as well – another aspect we agreed on. They're both punchy at low revs and quiet at a cruise. It's just a pity the SEAT couldn't match the Fiesta for economy, because it was mostly driven in London, where I live, while Lawrence mainly did motorway miles in the Ford.
Third report: Ford Fiesta
UK's best-selling car continues to be anything but ordinary
Mileage: 7,500Economy: 45.1mpg
Our Ford Fiesta is about as 'ordinary' as new cars get: Britain's best-seller, in mid-range specification propelled by the entry-level 99bhp 1.0-litre EcoBoost petrol engine.
Years ago a supermini like this served as simple transport and little else. It had no real reason to entertain; if you bought one, you were committed to saving money and not much else.
• Best superminis on sale 2018
But the mint-green Ford puts a smile on the face of everyone who drives it. Other members of the team, many of whom spend time with vastly more expensive and more powerful machinery, have commented constantly over the past few weeks on just how sweet the Fiesta is to drive. I've been behind the wheel of the supermini a lot of late, and am in complete agreement.
The beauty of our Fiesta is that it doesn't compromise on comfort in the pursuit of engaging handling. A relatively soft suspension set-up combines with modest 16-inch wheels and decent sidewalls to ensure that the ride is composed and mature for a car with such a short wheelbase.
Yet it feels more poised and engaging when the road turns twisty than almost any other model at this price point.
But there are a few minor foibles. The EcoBoost petrol engine, even in this lower output, is a willing and punchy unit, but our example has a bit more vibration and harshness below 2,000rpm than the 1.0-litre engine found in rival superminis such as the SEAT Ibiza, for example.
On top of that, long gearing means you spend more time in first around town than is ideal. But those are minor gripes: the light clutch and slick shift make running up and down the gears fun. Elsewhere, I've been impressed with a consistent average economy figure of 45.1mpg over the past few thousand miles; this looks even better considering the traffic on my commute and the fact that includes some fun I had driving on some Welsh B-roads recently.
I've heard about complaints from readers that the FordPass app either malfunctions or fails to load up altogether. We found that, too: the app would function initially, but the next time the car was started the icon would disappear from the display.
The three-door layout is another occasional frustration. It's not rear passengers who suffer that much because access isn't too bad, but the sheer length and weight of the doors makes getting in and out in tight car parks a bit of a chore. Still, we're appreciating how far the interior has come in terms of both tech and fit and finish compared with the old Fiesta.
Ford Fiesta: second report
As the winter weather bites, not even the Beast from the East can stop our Ford Fiesta supermini
Mileage: 7,146Economy: 45.6mpg
When bad weather hits, those in the Auto Express office who have no choice but to drive tend to gravitate towards whatever four-wheel-drive SUVs we have in the car park.
I had no such option during the recent combination of the 'Beast from the East' and Storm Emma, with only the trusty Ford Fiesta at my disposal. Leaving our London office to head west just as the snowstorm reached its peak, I expected to struggle to keep going on summer tyres. But the lightweight Ford felt completely stable and inspired confidence  as visibility and conditions worsened.
By the time I'd left the M4 and got on to some Berkshire B-roads, the snow and ice had claimed several victims, as many larger and heavier vehicles slid to a gradual halt on even the tiniest incline. But by maintaining momentum and keeping in as high a gear as possible, the Fiesta, with its low kerbweight and small tyre footprint, ploughed on regardless. Over the weekend it was the only car in the family capable of leaving my parents' street.
More recently, the mint green Ford has been pressed into action for more mundane trips, mostly either going to and from the office or to the airport and back. Even on the dullest journeys the fun handling and willing engine raise a smile, but when you're not in the mood its strong refinement and comfort excel. Some issues with build quality in the Fiesta's cabin have become apparent, though.
Our car's front interior light doesn't come on when the door is opened, despite being set to do so, while the passenger side carpet has come loose under the dash. But as problems go, these are pretty minor.
Ford Fiesta: first report
We see if the award-winning Ford Fiesta supermini can live up to its billing
Mileage: 3,970Economy: 45.1mpg
The humble Ford Fiesta is no stranger to praise and awards. Landing fresh into showrooms late last year, it's already picked up a win and a five-star rating in our hotly contested supermini group test, plus it was crowned Car of the Year by our sister title, Carbuyer. It also regained its position as Britain's best-selling new car after the old model was phased out.
To see if all the acclaim is justified, I'll be running this three-door 1.0-litre EcoBoost 100 petrol model in distinctive Bohai Bay Mint green. The colour is meant to mimic the shade of the water of a bay in northern China. It certainly turns heads, although our time with the car over the winter so far has revealed that it shows up road grime very quickly.
The finish is exclusive to our B&O Play Zetec model which, at £16,195 before options, sits in the middle of the Fiesta range. Despite not being a top-spec car, it still comes with Ford's SYNC 3 sat-nav and infotainment system, including a WiFi hotspot, plus Apple CarPlay and Android Auto connectivity. As the name suggests, it also features a Play-branded Bang & Olufsen stereo with 10 speakers for punchy surround sound.
To that we've added the Style Pack, which brings 16-inch alloys, rear privacy glass and metal sill plates for £450, neat pop-out door edge protectors for £85, as well as the £300 City Pack, which comprises parking sensors and power-folding door mirrors with puddle lights.
Finally, for a reasonable £225, we've specified the Comfort Pack that brings heated front seats and a heated steering wheel – two features we've already found invaluable on cold winter mornings.
The Fiesta has quickly settled in well to daily life on the Auto Express fleet, both in my hands and with deputy art editor George Vedmore, who took the keys over the Christmas break.
• Ford Fiesta vs SEAT Ibiza vs Skoda Fabia
The interior, in particular, is a notable improvement on the old model's, with much better fit and finish, a more intuitive layout and plenty of soft-touch materials on display.
It still retains the driver-focused feel, too, and there's plenty of adjustability in the wheel. However, the non-height-adjustable passenger seat is mounted a little too high – taller passengers have commented that they feel perched on the seat rather than in it.
The new touchscreen infotainment system is also a world away from the fiddly, button-heavy Sony set-up in the old car. Even though it looks as though it's been tacked on to the centre of the dash as an afterthought, the eight-inch display is bright, clear and responsive to the touch.
The latest Fiesta once again carries the mantle of being the best driver's car in its class, with an unmatched balance of ride comfort and handling prowess. It's not soft, but great damping means our car flows nicely over bumpy roads, while retaining an agile and playful feel in bends. It's helped by quick, direct steering and the slick manual shift.
The 99bhp version of Ford's EcoBoost engine under the bonnet of our model is a peach, too. It's the sweet spot between performance and price in the range. It's also pretty refined, with less vibration through the controls than in the old car.
And after the spark it's already shown, we're relishing the next six months with the award-winning supermini.
*Insurance quote from AA (0800 107 0680) for a 42-year-old living in Banbury, Oxon, with three penalty points.