VW Group and Tata Motors scrap strategic partnership plans
Efforts for a Skoda/Tata tie up to develop new cars for emerging markets have fallen through - for now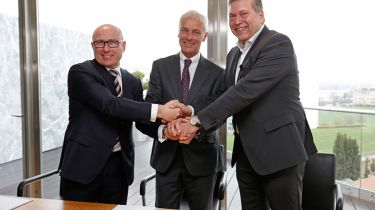 A plan hatched between the Volkswagen Group and Tata Motors to form a long-term strategic partnership for the Indian market has been cancelled – at least for now.
Back in March, the two firms signed a memorandum of understanding to explore potential cooperation. The development and manufacturing of vehicle components, with new production cars for India and other emerging markets was touted at the time, with Skoda set to be placed front and centre of any proposed partnership.
• PSA completes £1.9bn purchase of Opel and Vauxhall from GM
Skoda announced in a statement: "both companies have concluded that at present, neither the technical nor the economic synergies are achievable to the extent desired by both parties. As a result, a planned strategic alliance will no longer be pursued for the time being."
The firm is keen to stress that both firms have not ruled out future collaboration should circumstances change.
When the initial announcement was made earlier this year, Tata revealed that the partnership would target a rollout of new cars for emerging markets in 2019 - now off the table.
Earlier this year, PSA group - who just this week acquired Vauxhall and Opel from GM - announced similar plans for the Indian market , confirming a deal with Delhi based manufacturing conglomerate CK Birla Group to develop new models on sale in India by 2020.
What do you think of the VW-Tata partnership? Let us know below...