Can we set a Silverstone lap record on ice?
Is a Skoda Kodiaq vRS quicker on ice? We head to Lapland to try and beat our British GP circuit lap time on a frozen lake
The Hangar Straight is the fastest part of Silverstone, which itself is one of the fastest race tracks in the UK. Braking as hard and late as you dare for Stowe corner takes nerve when you're driving flat out in a near-two-tonne Skoda Kodiaq vRS at the best of times, but the sense of peril is intensified in thick fog. Not to mention the snow banks lining a track surface of 80cm-thick ice.
The notion that Silverstone is a bleak, arctic landscape might be believable to anyone who's stood on its infield in the middle of winter, but we're a long way from Northants. However, we are driving the Grand Prix circuit: this is The Home of British Motorsport, only carved, in 1:1 scale, onto the surface of a frozen lake in Northern Sweden.
Lake Uddajaur sits 40 miles from the Arctic Circle, and covers an area almost as large as Birmingham. The long winters see the surface freeze over with enough crust to drive across, which gave Lapland Ice Driving (LID) an idea.
A company with an entrepreneurial spirit matched only by its sense of humour, LID allows punters to drift specially prepared Subaru WRXs, Porsche Caymans and Lamborghini Huracáns on a section of lake roughly the size of the London borough of Kensington and Chelsea. As well as Silverstone, the Nürburgring Grand Prix circuit, Yas Marina, Paul Ricard and the Le Mans Bugatti Circuit have been shaped in the ice. The site is a petrolhead's paradise, albeit a slippery one.
Today, however, it's the turn of the Kodiaq vRS, as Skoda invited us to perform a track battle with a difference: same car, same track, but two very different surfaces. Before the Scandinavian leg, we took a trip to the real Silverstone to see how the vRS behaves in more traditional surroundings. Conditions aren't quite arctic in the UK, but it's cold and windy. Earlier rain has left the track damp and greasy in places, too. But considering what we'll face in Sweden, it's probably petty to complain about a lack of grip.
Out on track, the Kodiaq gives an impressive account of itself, especially for a seven-seat diesel SUV. On a wide F1 track like Silverstone, most road cars feel underpowered, but the twin-turbodiesel's 500Nm of torque punches the vRS out of the tight Club and Loop. Back off the throttle or tweak the brakes mid-bend and the car even trims its line.
It can, however, only do so much to fight against physics: through the faster direction changes the tyres battle against both the slick surface and a 1,913kg kerbweight. On one or two occasions, the Kodiaq causes us to stretch the definition of 'track limits' on Silverstone's generous tarmac runoffs.
The weight has an effect on the brakes, too: after five or six laps, the pedal goes very long as they get progressively warmer. Still, at least brake cooling shouldn't be a problem at our next destination. With the UK leg of our vRS challenge complete, we head 1,200 miles north-east to Sweden, with a Silverstone lap time of two minutes 58.18 seconds to beat.
Partnership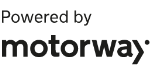 Need to sell your car?
Find your best offer from over 5,000+ dealers. It's that easy.
During the winter, camouflaged prototypes from numerous manufacturers undergo extreme cold weather testing in this part of Sweden. In fact, it's such a popular destination that the area's population doubles over the period. Upcoming versions of BMW's new 1 Series and M8, Mercedes' GLB and EQC, and even a disguised Citroen Berlingo pass us by. And those engineers are certainly finding the cold that drew them here: the temperature reads -27 degrees Celsius when we arrive at the lake.
We're presented with our Kodiaq which, save for a set of studded winter tyres on 19-inch alloy wheels, and a pair of foreboding snow shovels in the boot, is fully standard.
Ahead of the timed laps, we're offered some practice loops to get our heads around an unfamiliar driving style. What strikes us instantly is the traction: hard acceleration feels no more dramatic than it did back in the UK. Slowing down is another matter, however; stamping on the anchors at the end of the first straight brings a flurry of vibrating panic from the ABS, but very little deceleration at all.
Turn-in is tricky, too, and you need to encourage the rear to slide to maintain any type of corner speed. A little left-foot braking through the bend helps, but the vRS's four-wheel drive makes this trickier as it tries doggedly to keep the wheels in line. Practice session over, it's time to up the pace and try Sweden's icy Silverstone circuit.
It's not precisely the Silverstone we're used to, if we're honest. The Swedish layout mimics the pre-2010 UK track, so where cars now turn right at Abbey towards The Loop before rejoining the old circuit at Brooklands, the Swedish Silverstone takes the shorter late-nineties configuration through Bridge corner and Priory – half a mile shorter or so.
But the changes are the least of our worries, because we can't see where we're going anyway. Freezing fog is hovering above the track, so visibility drops to about 20 metres in places. It's worst, inconveniently, at the end of the Hangar Straight. We top 104mph on ice, so braking for Stowe takes blind faith. But the conditions mean that on our first attempt, we lose our bottle and slow well short of the bend.
Despite the visibility, the higher speeds and more varied turns compared with the practice circuit give more potential to build up lurid drifts, so everything flows just a little bit better. But there's still room for improvement, so we seek professional help, and find it from Jan Kopecky.
As a factory Skoda driver and reigning WRC 2 champion, the Czech knows a thing or two about driving on slippery surfaces, and he shows us how it's done. "I have never been to Silverstone," he says chirpily, as we power towards the first corner. How reassuring.
We needn't worry, because Kopecky makes it look easy. He throws the Kodiaq into Copse corner, a fast right-hander, completely sideways before the apex, shaving millimetres from the inside marker in a beautiful four-wheel drift. He continues in his sideways motions, using the weight to transition from one corner to the next. It's very impressive.
Kopecky shows us the Kodiaq needs a little more provocation to slide than we've been subjecting it to. He winds on lock to the point of understeer which, combined with more throttle, tricks the SUV's differential into sending more power rearwards, in turn inducing a pronounced drift.
So does he have any further tips? "Where there's fresh snow, it has more grip than the layer of ice, so try to brake on that," he says. "And try not to push too hard." Time to put his advice into action.
This time, the weather is more favourable. The fog has cleared and a beautiful, clear sky emerges; the midday sun is so low that we pull our visor down. Conditions are perfect.
It's much easier to push now and, applying Kopecky's tips, the lap times tumble. But there's always a point where our confidence outweighs our talent. On the final lap, one second up on our best, we carry more speed than before through the fast left-hander at Abbey. All seems okay until the braking point for Church, at which point a flurry of understeer and soft snow sees us demonstrate the concept of 'drifting' in a way we didn't hope to explore. We bog into the snow, and start putting those shovels to good use.
Thirty minutes of digging and, with the help of a tow truck, we're back to the heated clubhouse. Despite the off, we'd banked a respectable lap beforehand. So did the ice track's shortcut help it reach the tarmac time? Well, no: at four minutes and 14 seconds, it took roughly 40 per cent longer, despite the Swedish track's shorter length.
Still, who cares about the lap time when we have a huge grin on our face? And if there's one practical thing we can take from this, it's that nothing prevents track-limit abuse better than a snow bank.