Skoda Octavia 1.5 TSI: long-term test review
Second report: Skoda Octavia is now a permanent fixture for our man
Find your Skoda Octavia
Offers from our trusted partners on this car and its predecessors...
Or are you looking to sell your car?
Advertisement
Verdict
Our reigning Car of the Year leaves our fleet with not a single blemish on its reputation. If anything, extra time with the Octavia has just proved what an epic family car it is, and persuaded me to buy one.
Mileage: 7,831
Economy: 47.0mpg
Plenty of test cars come and go at Auto Express. But occasionally a vehicle's stay with us adds up to something more than just its qualities. It's about timing, too. And that's why you see not one but two Skoda Octavias in the main image here.
Let me explain. Auto Express's 2020 Car of the Year turned up on my driveway last autumn – right in the middle of the decision-making process for our next family lease car. It quickly worked its way onto the shortlist, thanks to typical Octavia qualities: huge amounts of space, clever in-car tech and, in our car's 1.5-litre petrol form, excellent fuel economy (easily north of 50mpg on long journeys). 
Within a few weeks of its arrival, then, the Skoda had won me (and more importantly, my wife) over. 
The waiting list was a concern, so we started our search for a deal last November. I did the usual trawl of leasing websites and made the call to stick with a direct dealer offer. I fired off a few official quote requests and the first rep to respond was Steve Lambert, the leasing manager at Lightcliffe Skoda in Warrington, Cheshire. The online buying process is an odd one, but what the salesperson has to do, in my experience, is be quick to come back with information when it's asked for. And never mind doing another quote, just because we fancy pricing the car up with a single extra option.
Fortunately, Steve never once questioned the umpteenth request for fine details, and we placed our order in December for an Octavia in the same mechanical trim as my fleet car (1.5-litre petrol), the same colour (Petrol Blue) and almost the same trim level (SE L instead of SE L First Edition). Oh, and we added the Winter Pack with its heated windscreen and steering wheel to accompany the standard heated front seats.
There is one big difference, though, which is that we picked the estate variant over the hatchback. In the grand scheme of things, it offers even more space, isn't any longer overall, and is costing us just under £2 per month more than the hatchback would have done (yes, really).
Speaking of price, I'm happy to share the nitty gritty of our deal. Based on 8,000 miles per year, our deposit was a few pounds over £1,500 and, including servicing and maintenance, our monthly bill is £260. That seems a fair price to me for a fully laden, ultra-practical family estate.
I'm pleased to say, too, that the hatchback hasn't shown up any major niggles during its six months on the driveway. The head-up display screen on our First Edition model did have a tendency to resonate when cold, and the software that monitors your position in the lane was a little overzealous – but even this appears to have been patched into politeness already. 
Partnership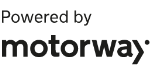 Need to sell your car?
Find your best offer from over 5,000+ dealers. It's that easy.
That aside, the car is further proof of how Skoda can stick to its mission statement, while still surprising and delighting its owners. This Octavia arrived at roughly the same time as new versions of its two obvious stablemates, the SEAT Leon and Volkswagen Golf, but to me, it feels like the Czech car made the biggest gains – not just the cabin tech but also the interior finish, as well as the integration of its smooth 1.5-litre engine.
These improvements make the Octavia a very refined cruiser – as well as epically practical family transport. As our son's legs continue to grow at a prodigious rate, and as days out with his school chums become (thankfully) more feasible in the months ahead, I'd struggle to think of a car I'd rather have on the driveway. I'm glad to have turned this long-termer into a very long-termer.
Skoda Octavia: first report
Award-winning Skoda Octavia hatch is already proving to be a big hit
Mileage: 2,300
Economy: 47.4mpg
It's telling, how quickly a car blends into your everyday life. And that's never more important, I think, than when the vehicle in question is a family car.
So here's the very best endorsement that I can give to one of the latest cars to join the Auto Express fleet: our new Skoda Octavia already feels like it's been on my driveway for years. And in a good way.
In fact, we've had the reigning Auto Express Car of the Year for about a month. We were keen to get hold of an early example, so our car is an SE L First Edition, equipped with a 148bhp 1.5 TSI petrol engine and a six-speed manual gearbox.
That means that it's based on what is possibly the sweet spot of the range, SE L trim, which comes fitted with heated front seats, 17-inch alloy wheels, parking sensors, a plusher finish on the dashboard, Skoda's excellent 10.25-inch infotainment system, and a digital dashboard.
On top of this, First Edition brings a few extra trinkets – ambient lighting inside, an electric driver's seat and so forth – but nothing that we'd consider a deal-breaker, especially since this trim level is now available from stock only.
Even with the current restrictions on movement, it took only days for the Octavia to stitch itself neatly into our lives. My son recently stepped up a bike size and his latest two-wheeler wouldn't quite fit into the boot of our own family car, a SEAT Leon.
For the big Skoda, though, this wasn't a problem. This hatchback's boot is huge; and yes, although the long slope of the rear can restrict you on height, a quick shimmy of the handlebars had Henry's bike slotted in place. My wife and I closed the boot, looked at each other and smiled: an early win.
In truth, though, such tricks have long been an Octavia speciality; this model has flourished by being just that bit bigger than the class norm, for roughly the same cash (or even a little less). Where the new model has impressed us so far is in its refinement, its road manners, and its interior finish.
The Octavia sits on the same MQB mechanicals as the latest Leon and the Mk8 VW Golf. But while those cars do feel like they've gone for tighter body control and slightly more agile handling this time around, Skoda's engineers haven't followed. As a result, around town the Octavia just rolls over potholes and manhole covers with a gentle thud, doing a great job of isolating us and keeping the McIlroys comfortable.
When we have taken to the motorway – usually for a weekend walk at a National Trust property – the engine has been a polite companion, potent enough to shift the car's bulk, but happy to switch seamlessly between two and four cylinders.
I'm already seeing 55mpg on motorway trips, and a full tank has a predicted range of almost 500 miles – pretty stellar numbers for a petrol-engined car of this size.
The cabin, meanwhile, is another lesson to VW on how to not be blinded by tech and give up on functionality. The heating and ventilation controls have been moved onto the large screen, admittedly, but Skoda's software engineers have designed the interface so they're always available and still usable with just a single prod of the finger. The same 'touch slider' as the Golf is here, but Skoda only uses it for audio volume.
The quality of materials in SE L trim is alarmingly close to VW standards too, with a neat stitched-suede panel in the middle of the fascia, and a simple line-up of shortcut switches just beneath the display.
| | |
| --- | --- |
| Model: | Skoda Octavia 1.5 TSI SE L First Edition |
| On fleet since: | December 2020 |
| Price new: | £25,150 |
| Engine: | 1.5-litre 4cyl turbo petrol, 148bhp |
| CO2/tax: | 127g/km/£150 |
| Options: | Metallic paint (£595), full matrix LED headlights (£1,610), head-up display (£700), space saver spare wheel (£185), rear window wiper (no cost)   |
| Insurance*: | Group: 18 Quote: £448 |
| Mileage/mpg: | 7,831/47.0mpg |
| Any problems? | None so far |
*Insurance quote from AA (0800 107 0680) for a 42-year-old in Banbury, Oxon, with three points.