Tesla to discontinue entry-level Model S 60 and 60D saloons
Cheapest 60 and 60D variants of Tesla Model S saloon to be ditched , simplifying the range ahead of Model 3's arrival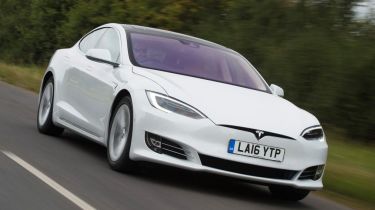 Tesla has revealed it will axe entry-level 60kWh battery versions of its Model S saloon next month, due to low demand for the 60 and 60D cars and as part of a bid to simplify the Model S range.
Auto Express understands Tesla customers have been notified that the Model S 60 and 60D models will be discontinued on 17 April.
• Best electric cars on sale 2017
The two '60' versions of the Model S were introduced only last summer, though most customers have skirted over these entry level cars in favour of Model S 75 saloons instead.
The 60 and 60D cars actually use the same 75kWh battery pack as the 75 models, though the additional performance and range is locked away behind a limiter. It's possible to unlock the additional battery capacity through a paid for over-the-air update, though it seem most buyers find it makes more sense to buy the Model S 75 in the first place.
The discontinuation of the two 60 cars means the starting price of the Model S will rise from £65,300 to £71,800 next month, and the amount of choice will drop from seven battery pack/powertrain combinations to five.
The move to drop the Model S 60 and 60D comes ahead of the launch of Tesla's cheapest car yet. Later this year the company will release the Model 3 – a small saloon with a price tag of £35,000.
Does dropping the Model S 60 and 60D make sense? Let us know your thoughts in the comments...