"A pure-electric Toyota will be a real contender"
Deputy editor John McIlroy points out how Toyota's experience in hybrids is now paying off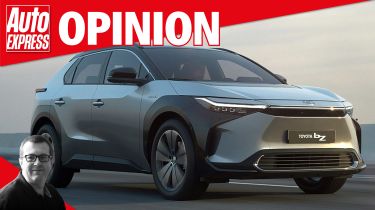 There was a time, not too long ago, when Toyota was automotive magnolia – ever-present, without you ever actually being aware of why. But the news pages of this week's magazine are further evidence of a paradigm shift in the brand's approach and fortunes: Toyota, it seems, is properly on a roll.
Indeed, as Toyota's European chief Matt Harrison outlined to UK media last week, his dealers currently have an order bank extending beyond four months. Harrison expects to sell 1.3 million vehicles in Europe in 2022, a record increase of almost a quarter of a million vehicles in just one year.
Why has this happened? We shouldn't discount the ethos introduced several years ago by boss Akio Toyoda, that Toyota should never make a dull car again. It took time for it to bleed through the corporate culture, but now Toyota has the GR Yaris hot hatch and the GR 86 coupe on its books – and the confidence to say that the second of those cars will be offered for just two years.
At the other end of the range, though, there's a real feeling among the firm's executives and engineers that while Toyota is making more interesting cars than ever before, the market has also moved towards them. That early investment in hybrid powertrains, and the vast experience gained with it, is now proving invaluable as the company rolls out cars like the small Yaris Cross and, this week, the Corolla Cross, a full-sized family SUV with the latest electrified powertrain.
Next up will be pure-electric cars, of course, and it's interesting to hear Toyota freely admitting that the bZ4X may not have the biggest WLTP range in the class – but that the firm has been doubly cautious about making it achievable, because that's more useful to customers than a few more fictional miles on the official numbers. The stakes are high, but based on the evidence of the past few years, a pure-electric Toyota will be a strong contender.
Check out the latest on Toyota's first bespoke all-electric car - the bZ4x...