Toyota RAV4 PHEV: long-term test review
Final report: our Toyota RAV4 plug-in hybrid is put to good use as an ambulance
Find your Toyota RAV4
Offers from our trusted partners on this car and its predecessors...
Or are you looking to sell your car?
Advertisement
Verdict
I've absolutely loved our RAV4. It's not cheap, but it did everything that I wanted, and a whole lot more. It's simple, yet full of tech that makes it economical, and plenty quick enough too. I've seen loads of RAV4s on the road, and that is no surprise at all.
Mileage: 2,706
Economy: 64.7mpg
Regular readers may well have seen photographs of my family growing up in the pages of Auto Express over the past 22 years. My kids have never been shy of the camera and have helped dad out with pictures from Cub-Scout camping trips, holidays and even driving lessons.
Unfortunately, last November my family had an awful shock, when my eldest son, George, was involved in a serious car accident – serious enough, in fact, that the London Air Ambulance service saved his life at the scene. It took months of hospital care to put him back together, help him regain consciousness and now aid his ongoing recovery. But I'm delighted he is here, and that he agreed to be photographed with his young son, Zack, and show how we've been adapting our Toyota RAV4 PHEV into a private ambulance in the past month.
In the days immediately after George's accident, our daily commute was an 11-mile round trip to King's College Hospital, London, once or twice a day. As a result, virtually all our driving since November was completed on pure-electric power. We have a home wallbox, which tops up the Toyota's 18.1kWh battery in just two and half hours. So with a claimed 46-mile range in EV mode, charging twice a week more than covered the commute, and with our son so unwell, we didn't venture beyond this.
Anyone who has tried parking at a hospital will know how quickly charges can rack up. And on top of that, King's College Hospital also sits in London's Ultra Low Emission Zone (ULEZ). But the RAV4 is ULEZ-compliant, saving me £12.50 per day – so well over £700 in total.
During this most stressful period, I found real comfort in the simplicity of the RAV4. My wife and I were often quiet and tired either side of a visit. We needed instant warmth as the winter drew in, and the dual-zone climate control successfully bridged the gap in our vastly different body temperatures. Heated front and rear seats also helped, and I found the electric lumbar support especially restful, having put my back out the morning of George's accident.
There were other bits of tech that I hadn't really noticed before, but which gradually became useful. I've never been much of a fan of voice control, but I found myself needing to call dozens of people on the move, so that became a 'go to' button on the steering wheel. It tended to get me in the right area, then I could pick the right number from two or three options on the screen.
The rear-view camera with parking guidance also came to the fore as we quickly worked out where we could and couldn't park on the packed streets close to the hospital. The RAV4 is big car, so this assistance really helped get it into the tightest of bays with minimum fuss. Over the winter I did notice a drop-off in the electric range, though. During autumn the RAV4's display was reading 2.7 miles per kWh, but that has dropped to 2.5, despite doing far more all-electric than hybrid driving lately. Although of course, I'd be surprised if the air-con and the heated seats and windscreen hadn't taken something out of the high-voltage battery in colder weather.
Partnership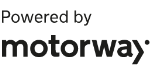 Need to sell your car?
Find your best offer from over 5,000+ dealers. It's that easy.
Once he was out of hospital, George's braced, badly broken leg meant he needed the RAV4's passenger seat to be pushed fully back so that he could be comfortable in the car. Thankfully we found that this didn't restrict room in the back too much, with reasonably easy access for George's partner Lucie or even his much taller brother. 
Baby Zack also fitted safely into his car seat, which plugged straight into a semi-permanent Isofix base. It all felt very secure, but it did take up quite a chunk of space and pinched room from adult passengers.
George was home in time for Christmas, and the 520-litre boot was mostly filled with his wheelchair after that. It lifted and slid over the floor, with no boot lip to inhibit it. The two charge cables that come as standard are meant to be stored under the load bay, but if you're not careful when coiling them up, they can push the boot floor up, stopping the automatic tailgate from closing cleanly. 
In an ideal world, I'd have had the chance to take the RAV4 on some longer trips – tested the performance out of town and showed it off to friends and family. But I can't have regrets about anything at the moment. I can only give huge thanks to all those at the London Air Ambulance, and King's College Hospital for the amazing work they've done, and continue to do.
Toyota RAV4 PHEV: second report
Mileage: 2,392
Economy: 65.3mpg
Late last year, my wife and I were able to get out and put some proper miles on our long-term Toyota RAV4 Plug-in Hybrid, with a week-long trip up to Northumberland to visit family and enjoy some beautiful coastal countryside walking.
Prior to setting off, I charged the PHEV using our newly installed 7kW home chargepoint. I don't have a driveway, but can legally park partly on the curb of my narrow London street. That means running a cable safely under a cover to the car is practical.
So with 46 miles of EV range in our RAV4 (after two and a half hours of charging), and a full 55-litre tank of petrol, we set off on the 330-mile trip to the national park. I relied on the electric range to get through the usual stop-start traffic in London, also using the Toyota's one-touch option to temporarily mute the parking sensors when driving in heavy traffic.
Once we got on the M25, I hit the EV/HV button beside the Toyota's auto gearlever to save the remaining power in the high-voltage battery (20-mile range) and switch to hybrid driving at higher speed. Using the simple adaptive cruise control buttons, we navigated the lengthy stretches of motorway, especially the long 50mph legs as we headed up the M1, with the ANPR cameras overseeing our journey.
We were in no hurry, so we spent much of our time in the inside lane. I was able to alter the distance between us and the car ahead on the steering wheel buttons while adjusting my speed up and down, so barely touched the accelerator for long periods. I found the RAV4 exceptionally comfortable, with a high driving position and wide, tall seats, nicely finished with red stitching that mirrors that on the dashboard and door panels. The adjustable lumbar support and fully electric controls for the driver's seat gave great support, even for my ageing back.
Like the cruise control, the sat-nav was simple to use. We only really activated it once we got up beyond Newcastle, to direct us to the holiday home, but the combination of buttons and touchscreen worked well. Entering a postcode was child's play and the clear split-screen directions on junction exits were mirrored with idiot-proof arrows on the digital centre of the instrument dials.
To be honest, the map and screen displays are functional rather than cutting edge and could probably do with a refresh, but personally I'd take the functionality over the touchscreen-only display in the SEAT Leon e-Hybrid that I had prior to the Toyota.
Towards the end of our journey, I switched mode to use the EV Charge button by pressing and holding it. This takes charge from higher-speed driving and tops up the Toyota's high-voltage battery, so you have something to use once off the motorway. I was surprised by how quickly my electric range was replenished. It dipped right down after a couple of hours of steady driving in EV/HV mode, but quickly went back up to more than 20 again (although you do take a slight hit on fuel economy, of course).
Anyway, arriving after a 330-mile journey with a third of a tank of petrol and 20-plus electric miles to play with over the rolling hills of the Northumberland National Park was a welcome surprise.
Once in situ, we used the car daily and I found the Northumberland roads ideally suited to the RAV4. I didn't notice much difference using the trail button other than a slight change to the background of the dial display. The RAV4 is four-wheel drive, so the mode should better adapt the car to gravel or loose surfaces, with individual power adjustments to each wheel.
In truth, though, we weren't doing much in the way of greenlaning; the views from the road were stunning enough. So I drove steadily and found that I put very little dent in the battery by coasting down steeper hills to help stretch the range.
There were a number of options to recharge, too. Had I needed to, I could have run the supplied three-pin cable out through the holiday cottage window to top up the battery. However, a much better option was using the free EV chargepoint at Craster Quarry car park (bottom right). We were able to park there for two hours at a cost of £3.00, then almost fully charge the RAV4 while walking up to the stunning coastal Dunstanburgh Castle.
My mother-in-law's dog, Alfie, was also able to get a run out, because we easily fitted his cage into the back. The RAV4's 520-litre boot was more than enough for our holiday packing, and we could easily have managed to fit in extra cases for our two grown-up sons if they had wanted to join us.
Toyota RAV4 PHEV: first report
Mileage: 2,061
Economy: 54.5mpg
Back in late September when the UK was gripped by fuel panic, with queues forming at petrols stations up and down the country, I was lucky enough to take delivery of a brand-new Toyota RAV4 PHEV.
A few days later most garages were dry, so with a full 46-mile EV charge and half a tank of fuel, I set off down to Toyota's Motorline Gatwick dealership to get the inside line on how to squeeze the most out of the plug-in hybrid. I met with Parminder Randhawa, general manager of Motorline, who, unsurprisingly, enthused about the RAV4.
"With my current car, I've done 1,800 miles and only filled it up once, with about a quarter of a tank still left," he said. It turns out that Parminder's commute is ideal to get the most from the RAV4. His home in Kent is 45 miles away from the dealership and he can charge at either end of the journey.
Those figures sounded promising. Looking around the dealership I certainly found clear infographics explaining just how the hybrid systems work. However, I was after a more personal tour of our Toyota, so I asked sales executive Martin Sears to show me around the RAV4 and point out some of its technology and gadgets. First, I enquired about the batteries, and it turns out the RAV4 has three: the standard 12V, plus a smaller hybrid unit under the rear seat that works like a usual hybrid, regenerating power through the car's motion. Finally, there's a high-voltage battery that is charged by plugging it in.
I asked about the two EV buttons beside the gearlever. The auto EV/HV button uses both the high-voltage battery and petrol motor, while the pure EV button, as you might expect, switches to electric running.
Yet there are other options. EV charge can be held by switching to EV/HV, and a long press on the PURE EV button can actually charge the high-voltage battery. This works best when driving over a long distance, so you get some EV miles around town when the speed limits dip and it's more useful.
Martin also explained the drive modes and power. Standard and eco are self-explanatory, with throttle variations, but if you stick it in Sport with the auto EV/HV button, it boasts 305bhp of AWD power with a sub-six-second 0-60mph time.
I've already found the RAV4's displays, screens and traditional-looking dials are very easy to follow, although the graphics do look a bit dated compared with rivals. I like simplicity, and the touchscreen and sat-nav required no additional lessons and most of the tech is common sense. I was delighted as Martin explained Toyota's safety sensors and autonomous emergency braking with lane-trace assist. Adaptive cruise control seems simple enough, with straightforward steering wheel controls which should help boost my fuel economy on some longer motorway journeys nearer Christmas.
The 46-mile range takes a charge time of 2.5 hours using the 7.5kWh fast charge cable and 7.5 hours with the three-pin mains cable (both included). That's one reason why I've bitten the bullet and had a 7.5 kWh charger installed at my home (below). Find out how I get on in the next report.
Home charging
Like many urban dwellers, my London home has no driveway. But it does have parking restrictions, meaning I must park partly over the curb on my narrow road.
So despite the lack of a government grant (with no driveway), I decided to buy a 7.5kWh Sync EV home charging box (£499). An electrician friend told me what additional parts to buy, then fitted it all at cost in a day (£250). The charger works with an app on my phone and the box sits about 1.5 metres from my gate.
For safety reasons, I run the cable through a cover (£25, Amazon) to avoid tripping anyone passing by, although I only charge during daylight hours and my street is very quiet. The total cost was £957 to future-proof the house.
| | |
| --- | --- |
| Model: | Toyota RAV4 PHEV Design 2.5 Automatic AWD-i |
| On fleet since: | September 2021 |
| Price new: | £46,495 |
| Engine: | 2.5-litre 4cyl petrol-electric hybrid, 302bhp |
| CO2/tax: | 22g/km/£0 |
| Options: | None   |
| Insurance*: | Group: 36E Quote: £721 |
| Mileage: | 2,706 |
| Mileage/mpg: | 64.7mpg |
| Any problems? | None so far |
*Insurance quote for a 42-year-old in Banbury, Oxon, with three points.