SEAT Leon e-Hybrid: long-term test review
Final report: Staycation displays our hybrid hatch's strengths perfectly
Find your SEAT Leon
Offers from our trusted partners on this car and its predecessors...
Or are you looking to sell your car?
Advertisement
Verdict
The Leon is a great-looking car with some nice design touches and comfort throughout. It has as good a hybrid system as any car that I've tested and is a joy to drive in electric or petrol mode. I just wish I could have plugged it in daily to get the full benefits of a PHEV.
Mileage: 6,148
Economy: 41.8mpg
What better way to end a six-month spell with our SEAT Leon e-Hybrid than a week's staycation in sunny Suffolk?
It was the first time my wife and I have had a week away without either of our kids in 21 years. So packing wasn't a problem.
That's possibly a good job too, because the e-Hybrid version of the Leon only has a 270-litre boot. Packing for three of us for the week would have been okay, but only after some editing and planning. I'm not sure four of us was ever an option.
In fact, before we left I asked my eldest son, George, to see whether my grandson Zack's buggy would fit in the back. To be fair, it did, but there wasn't much room for any additional stuff. Although of course, he would have the spacious rear cabin to use if his smaller family of three was going away.
En route to Suffolk and while we were there, the Leon was its usual enjoyable, reliable self. We were staying off the beaten track, so it was plenty of fun to drive in Sport mode along some of the rural roads, but in truth, most of the time it's been run in its Eco setting, about town and on motorways.
The nav directions from the eight-inch touchscreen display were straightforward, with arrows and lanes marked so we couldn't really go wrong. I've configured the Leon so the Nav display appears on the main screen and in the centre of the dials too. That way I need to look away from the road less on busier, potentially confusing junctions.
The infotainment system and tech have been a little divisive, though. Some of it is really very clever, but I do have issues using it while driving. I can't help feeling like I'm playing with a massive phone in the car.
My wife and I liked the ability to explore using the map display. She would operate it when we were moving, and because we were on holiday and in an unfamiliar area, she could just press somewhere she fancied on the map without looking up names. We also used the Recent Destinations screen as a quick way to get back to our very rural holiday home, or to return to bigger towns for shopping and topping up on wine. 
We were holidaying with friends, so we just used one car whenever we were out together. The Leon really impressed and reminded me how spoiled I am driving the cutting edge of family cars as part of my job. Our friends' car was only 12 years old, but light years behind in so many areas.
Partnership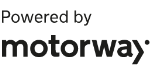 Need to sell your car?
Find your best offer from over 5,000+ dealers. It's that easy.
They were genuinely amazed by the screen displays and level of equipment. And unable to understand how we could drive on battery power at low speeds, when the car hadn't been charged all week
Yes, with no driveway at my holiday home, we were unable to top up, but the car still pulled away silently every time, using charge stored in the hybrid system. It made me wonder if, in future, holiday homes will gain bonus points for offering a charging point, helping potential guests to keep the local air cleaner, while also saving some cash on short daytrips from base.
SEAT Leon e-Hybrid: second report
Regular charging for our plug-in hybrid Leon has transformed our opinion of it
Mileage: 5,259
Economy: 52.5mpg
The great thing about reviewing long-term test cars is you (and they) get a second chance. My first report on our SEAT Leon e-hybrid focused on my frustrations at not being able to make the most of charging the plug-in hybrid. I was also struggling with the sub-menus on the infotainment system. What a difference time and a couple of full battery charges has made to my opinion.
To recap, I've been hindered by the lack of a driveway to charge the Leon at my London home – not an uncommon problem in urban areas. However, extended trips away to see family with driveway parking enabled me to run the SEAT as intended – basically on electric power for much of the time. Full charges take nearly six hours on a three-pin plug (or four on a home wallbox), but the cable locks into the car once it is secured, so it can be left overnight.
And the good news is that the Leon's hybrid system holds and uses the power better than any other PHEV that I've driven. Even when it hasn't been charged, the car almost always pulls away silently, and in low-speed traffic it stays in electric mode for longer, even when speeds pick up and you might expect it to switch to petrol power. When fully charged, it's even possible to use EV power on motorways and A-roads. You can see the car switching between petrol and electric on the digital display , while you can check your range on the navigation map. The screen shows a highlighted lasso to indicate where the charge is going to run out.
However, you can feel the regenerative brakes grabbing back what they can in the background to stretch that distance further, before the next dab of acceleration. My best effort to date was getting most of the way between Louth and Boston across Lincolnshire, which is around 33 miles.
Once I'd returned to London, a full charge enabled me to run on electricity for more than a week. We are talking about standard light family driving, so four return trips to the gym, the weekly shop and some lifts to friends' houses and school for my son.
Even using the Leon this way for just a couple of weeks saw an instant jump in the average economy, up to 52.2mpg. Bear in mind, too, that this included a 200-mile motorway stint as well. It's certainly enough to convince me that if I were able to plug it in daily, the figure would continue to rise.
Forgetting about the PHEV element, I really like the Leon in general. It's great to drive – quick and clever, and packed with tech to assist and keep my family safe. Some of the systems are a little intrusive – the lane assist can get a bit tiresome on smaller B-roads – but the emergency brake system is far more reserved and rarely kicks in, unlike in many other cars that I've driven.
The Leon also looks great, with some lovely design touches inside and out, but what I like most is the interior comfort. There are no aches and pains on long journeys and there is excellent room in the rear, with plenty of leg and head space for my six-foot-tall son, Harry.
There is no getting away from the fact that while the infotainment system looks cool, it is a bit fiddly. Swiping the touchscreen on the move isn't an exact science and I've managed to select destinations that I don't want to visit and put the temperature too high or low with a heavy touch. I've learned to grab the top of the screen with one finger to provide an anchor, so I can press the screen where I want with more control.
I've configured the dash to show what I like most, played with the mood lighting and worked out the air-con controls and general settings. So now I leave it alone. In truth, I prefer it most when I'm out driving with my wife. I just ask her to do it.
SEAT Leon e-Hybrid: first report
Charging has been a challenge, but we're happily plugging away with our SEAT Leon e-Hybrid
Mileage: 4,303
Economy: 42.6mpg
In theory the Leon FR e-Hybrid is an ideal vehicle for my family's urban lifestyle. Its claimed electric range of up to 40 miles should cover the majority of my 'dad's taxi' and shopping journeys around town. The problem is how to charge it.
Like many city dwellers I have a 1930s semi, but it doesn't come with the driveway that many of my country-based colleagues take for granted. Luckily the house is close enough to the street to run a cable out through the front door, but it takes an age to get a meaningful charge through the three-pin plug and it's a non-starter having the door open for hours in cold weather.
Unfortunately, none of the nearby supermarkets that I use has chargers. The nearest one is less than five miles away, but in London traffic that equates to an extra 20 minutes each way. So I would end up using most of any extra charge added while shopping simply getting home again.
The one Source London charge point that I tried didn't have a socket for my 16-Amp cable, and with no fast-charge cable supplied with the Leon, it was game over.  My only option appears to be getting a wallbox and cable cover, then hoping my neighbours save me a spot outside the house (yeah, right).
Editor-in-chief Steve Fowler spent some time with our Leon and does have a plug-in point at home, so he enjoyed way more silent, all-electric running than I have. However, in spite of SEAT shouting about up to 40 miles of range, he never managed to get anywhere near that – low to mid-twenties was the norm, slightly less when it was really cold. That said, as I have, Steve enjoyed the smooth transition between EV and petrol power, although the dual-clutch gearbox has never been the slickest shifter in any of the cars we've encountered it.
Thanks to the claimed range from the SEAT's 12.8kWh battery, combined  with an official CO2 output of just 27g/km, the Leon falls into the seven per cent Benefit-in-Kind company car tax bracket, so the petrol-electric hatchback will be a very cost-effective car for business users. If you pay income tax at the lower rate then you'll have to cough up just £459 per year, or £918 if you're a higher-rate earner.
If you had a 2.0 TSI DSG automatic Leon (which has 14bhp less), your contributions to Treasury coffers would be £1,918 and £3,835 respectively, so even though the pure-petrol car has a cheaper list price, for private buyers the fuel savings might offset a lot of that sum, while for company car drivers the choice is a no-brainer.
From my point of view, although I'm disappointed with the handful of part-charges that I've given our Leon, it's still returning an impressive 42.6mpg. This is partly down to the regenerative braking that maximises energy recuperation.
It was really noticeable on a recent six-hour drive to the Peak District. I planned to get some quiet time away with the family, and the Leon assisted on the motorway, with minimal noise or fuss, and decent power when required. We found the car extremely comfortable, despite shocking traffic and weather, but had much more fun the next day following one of the recommended routes from our recent staycation special (Issue 1,673), the A537 to Buxton.
It was great to get the Leon FR zipping along the twisty switchback roads. Thrilling might be too strong a word, but the combination of scenery and stability meant I could put my foot down despite the relentless drizzle, and it was a fun drive.
We struggled with the infotainment, though. First, it wouldn't take the postcode of our remote farmhouse, so we needed Apple CarPlay to get there. Second, the Leon's interior is smart, but has few physical controls. Most commands are entered via the touchscreen, but the various sub-menus mean it's not fun to use on the move.
The heater controls either don't respond or jump up suddenly, plus there's no lighting to show where they are. I'm not sure if it's just my fingers, but it often just won't work. I'm fully aware that, at 50, I'm not part of the swipe-and-go generation, but I had no such issues with the MBUX system on a previous Mercedes fleet car.
I think the problem is the touchscreen controls too much in the Leon; sometimes it's just easier twiddling a knob. However, I am becoming more used to it, and it does have some clever features. I especially like that sat-nav routes have clear signals dead ahead in the split display. The system also tells me to ease off the accelerator if I'm approaching a roundabout, which is handy on unfamiliar roads. Plus I'm really enjoying using the brake regen that predictively slows the car when entering a village.
| | |
| --- | --- |
| Model: | SEAT Leon 1.4 e-Hybrid DSG FR |
| On fleet since: | February 2021 |
| Price new: | £32,945 |
| Engine: | 1.4-litre 4cyl petrol + e-motor, 201bhp |
| EV Range: | 40 miles (claimed) |
| CO2/tax: | 27g/km/£145 |
| Options: | None |
| Insurance*: | Group: 26 Quote: £487 |
| Mileage: | 6,148 |
| Economy: | 41.8mpg |
| Any problems? | None so far |
*Insurance quote from AA (0800 107 0680) for a 42-year-old in Banbury, Oxon, with three points.