Used BMW X3 (Mk2, 2010-2017) review - How much will it cost?
Diesel-only power means good fuel economy, though the BMW X3 Mk2 has running costs befitting its premium status
The BMW X3 Mk2 is an upmarket car, and that is borne out in its strong residual values and running costs that are on par with other premium SUVs. Being a diesel-only car means even the least efficient versions are still fairly frugal and sit in low tax bands, especially for a large car that weighs close to two tonnes.
Prices
Thanks to the BMW X3 Mk2's upmarket image and the appeal of its SUV bodystyle, residual values are strong, which means you may end up paying a premium over alternatives – especially if you go for a later example that's in better condition and in a desirable spec.
Denting the BMW X3 Mk2's appeal is the fact it was only available from new with diesel engines. That said, values of diesel cars generally haven't slumped that much in comparison with their like-for-like petrol counterparts, so you'll still likely pay a decent sum unless you opt for an example with a higher-than-average mileage.
You can check out the latest used prices for the BMW X3 Mk2 by checking out the live used listings on our sister website BuyaCar, or by using our online valuation tool that you can find here.
Fuel economy and CO2 emissions
One big plus point of the BMW X3 Mk2 only having diesel engines is that, regardless of the model you go far, it'll be capable of returning good fuel economy. For the best possible fuel economy, you'll want to go for the 18d engine: manual versions are capable of up to 60.1mpg, and the marginally less efficient automatic models can do up to 55.4mpg. Because it has CO2 emissions as low as 124g/km, it's also the most affordable version to tax.
Granted, the fuel economy and tax bills for the more powerful 20d engine aren't that much higher than the 18d's. With CO2 emissions of 135g/km for manual models, the 20d is only one tax band higher than the equivalent 18d, and fuel economy is only mildly worse at 55.4mpg. For automatic models, this improves to 57.6mpg and emissions fall to 129g/km.
Unsurprisingly, considering they have larger and more powerful engines, the 30d and 35d aren't as efficient as the 18d and 20d versions of the X3 Mk2. BMW claimed the 30d and 35d could return 47.1mpg and 46.3mpg respectively, which are pretty good figures considering the performance these engines offer. There isn't much to split them on emissions, either: the 30d is the cleaner of the two at 159g/km, with the 35d being a bit more polluting at 164g/km.
Running costs
Considering it's an upmarket car, the BMW X3 Mk2's insurance premiums should be pretty reasonable, as most versions don't sit in lofty insurance groups. On paper, the most affordable versions to insure should be the 18d diesel model in entry-level SE trim, as these start from insurance group 23. Post-facelift 35d versions should be the most expensive to insure, as this X3 Mk2 model sits in the loftier insurance group 43.
There aren't any fixed servicing schedules for the BMW X3 Mk2; instead, the car's electronic systems monitor key components on the car for wear and tear, and alert the driver with a dashboard prompt when they need to be checked. Depending on how often you drive the car, expect to have your X3 Mk2 booked in for service once every 24 months or 18,000 miles, whichever comes soonest.
Partnership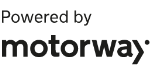 Need to sell your car?
Find your best offer from over 5,000+ dealers. It's that easy.
There are some consumables on the BMW X3 Mk2 that will need to be replaced fairly regularly. For example, fresh brake fluid is needed once every 24 months and costs £61 to replace. On 2.0-litre cars, you'll need to budget £140 for an oil change, and it's a £375 job to replace the air and oil filter in one go – expect to pay around 10% more for the same jobs on 3.0-litre cars. Since all of the X3 Mk2's engines are chain driven, there aren't any cambelts to replace.