Used Audi A1 (Mk2, 2018 to date) review
A supermini with a proper premium badge, the Audi A1 has obvious appeal but high costs count against it
Verdict
Although Audi's strategy of offering ever smaller models has been great for buyers, the second-generation Audi A1 won't be replaced when its time comes, because its maker is set to focus on bigger, more expensive models, and electric cars in particular. That's a shame because there's a lot to like about the A1, most notably its big-car interior that shares much with Audi's more costly models. But a limited engine range counts against the A1 and so do the high purchase costs, which is why when we compared one with a MINI five-door hatch it was that car which came out ahead. 
While the MINI is an obvious rival, the Vauxhall Corsa and Peugeot 208 are not. All the same, we compared those two superminis against Audi's smallest model and found them a better all-round buy because although the Audi had the edge in some respects, the significantly higher price counted against it. So before taking the plunge and buying an A1 of your own, make sure you're not assuming that a higher price necessarily equates to a better car.
When the original A3 was launched in 1996, it created a template for compact premium hatchbacks and proved to be a tremendous success for Audi. At the time, the idea of a three-door hatchback wearing the four-ring symbol seemed revolutionary, despite the fact that the original Volkswagen Polo started out as the three-door Audi 50 hatchback, way back in 1974. 
With the A3 proving to be such a massive success and Audi's first attempt at a supermini sized car - the A2 that launched in 2000 - turning out to be a little too advanced for its own good, Audi introduced its second premium supermini in 2010. Once again it had a hit on its hands.
Despite being the smallest and cheapest model in the Audi line-up, the Audi A1 offered the same levels of build quality and technology as its bigger and more expensive siblings. The Mk2 Audi A1 arrived in 2018 taking the same approach of putting an upmarket Audi sheen on familiar VW Group supermini mechanicals. While the A1 is very accomplished it's also expensive to buy, and as a result it's not quite as easy to recommend on the used market as you might think.
History
Orders for the second-generation Audi A1 opened in September 2018 with the first UK cars arriving two months later. There were no diesel or electrified options, all A1s coming with a petrol engine. The entry-level option was the 30 TFSI, which featured a 115bhp 1.0-litre three-cylinder powerplant, and above this was the 148bhp 35 TFSI, with a 1.5-litre four-cylinder engine. 
At the top of the range was the 40 TFSI, with a 197bhp 2.0-litre engine, but within just a few weeks of the A1's arrival an extra engine was added to the range. This was another 1.0-litre three-cylinder petrol unit; the 94bhp 25 TFSI. 
The A1 Citycarver that arrived in September 2019 featured a pseudo off-road look, with a ride height raised by 40mm and black plastic wheelarch extensions. Only 30 TFSI and 35 TFSI engines were offered and the citycarver was a trim level in its own right.
Which one should I buy?
Whereas the original Audi A1 was available with three doors or five, the Mk2 came only in five-door (Sportback) form. As a result it's a question of choosing the engine and trim along with the transmission. We'd recommend either the manual or S tronic automatic transmissions, and while the three-cylinder engines are decent enough, particularly if your miles are largely urban, we'd suggest a four-cylinder unit for the extra pep if you undertake longer drives on a regular basis; the 148bhp 30 TFSI unit is all you need.
In terms of equipment, the key thing to check before buying any Audi is what extra-cost options have been fitted, because there are plenty to choose from, and some cars are much more highly specified than others. As standard even the entry-level A1 SE comes with 15-inch alloy wheels, LED headlights and rear lights, electrically adjustable and heated door mirrors, automatic headlights and wipers, an auto-dimming rear-view mirror, air-con, powered windows front and rear, digital instrumentation, an 8.8-inch dash display, Bluetooth and a DAB radio.
Partnership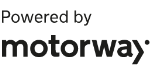 Need to sell your car?
Find your best offer from over 5,000+ dealers. It's that easy.
Moving up to the A1 Sport brought 16-inch wheels, Audi Drive Select (which adjusted the engine, automatic transmission, air-con and cruise control characteristics), sports seats, cruise control and rear parking sensors. The A1 S line was fitted with 17-inch alloys, sport suspension, part-leatherette trim, a three-spoke multi-function steering wheel, LED interior lighting, a black headlining, stainless steel pedals and sportier detailing inside and out. 
Audi also offered an A1 Sportback S line Competition with red brake calipers, adjustable sports suspension and paddle shifts for the automatic transmission. For those who wanted something more luxurious, the A1 Sportback S line Style Edition came with 18-inch wheels, darkened LED headlights, a contrasting colour for the roof and door mirrors, privacy glass, two-tone leather trim for the sport seats, and a choice of colour for the ambient lighting.
Alternatives to the Audi A1 Mk2
In theory the Audi A1 has only one serious rival, and that's the five-door MINI hatchback. Like the Audi, this comes with an array of three- and four-cylinder petrol engines, but unlike the A1 there was also a diesel option, although this had been taken off sale by the time the A1 Mk2 arrived. The MINI is stylish inside and out, fun to drive, features efficient engines and there are also plenty to choose from.
Of course, there are plenty of other superminis around, but none have the premium appeal that the Audi does. Models such as the Ford Fiesta, Renault Clio, Peugeot 208 and Vauxhall Corsa are more upmarket than ever, but they don't have the brand appeal of the A1 and they're not as high-tech. They invariably offer better value than the Audi, but the A1 isn't really aimed at those who want the best possible value. 
Cars that share a lot with the A1 are the SEAT Ibiza and Volkswagen Polo and these also hold a lot of appeal so they're well worth a look. The Skoda Fabia also uses similar Volkswagen Group technology but is probably another rung down the ladder in terms of brand image. We would also take a closer look at the Mazda 2 and the DS3 Crossback if you're after a supermini with some extra style. 
What to look for
Tyre repair kit
Instead of a spare wheel the A1 was supplied with a tyre repair kit. However, for £125 Audi did offer a space-saver spare wheel complete with a jack as an option, suitable for all models. This had to be ordered from a dealer, complete with a Luggage Compartment Pack so that it could be stored properly.
Platform
The original A1 was codenamed 8X by Audi, whereas its successor, covered here, was known as the GB. In both cases, the A1 was based on the same platform as the Volkswagen Polo, Skoda Fabia and SEAT Ibiza.
Towing
Not many people buy an A1 for its towing abilities, but some want to pull a small trailer. Whereas the original A1 was homologated for towing, the second-generation model wasn't, so you can't pull anything with it because there are no tow bars available.
Options
Although the A1 was reasonably well equipped, there were plenty of extra-cost options available. Some of the ones worth looking out for include heated front seats, a rear parking camera, adaptive cruise control and dual-zone climate control. The Technology Pack brought top-quality navigation on a 10.1" display.
Interior
This is where the A1's high price starts to make sense, thanks to a high-tech dashboard that features fully digital instrumentation. The infotainment systems are excellent too, and there are lots of high-quality materials throughout the cabin. However, not everything is plush, so don't expect the ambience of a shrunken A8. Despite this being Audi's smallest car, the A1's cabin is pretty roomy in the back, with enough head and leg room for adults. Even better, this doesn't come at the expense of boot space, as 335 litres can be stowed with the seats in place, or 1,090 litres with them folded down.
Running costs
A1 owners can choose between fixed and variable maintenance regimes, with the latter the default setting when the car leaves the factory; it's up to the supplying dealer to change it over if the customer wants. Stick with the variable regime and a service is required every two years or 18,600 miles, whereas the fixed option halves this to every year or 9,300 miles. 
The variable option is known as an oil and inspection service and this is due every time, at £353. The fixed scheme alternates between oil and filter (at £246) and oil and inspection (at £353). Fresh brake fluid is also required every other year (at £90), and all A1 engines are fitted with a cambelt. There's no mileage interval on this, but Audi recommends replacing the belt every five years, at a cost of £595 including fresh tensioners and a new water pump.
Recalls
Audi has issued just one A1 recall in the UK so far, but that was for the first-generation car, current between 2010 and 2019. The campaign was launched in February 2017 because of faulty seatbelt pre-tensioners and airbags fitted to some A1s made between May and October 2016. The second-generation A1 has yet to be recalled however.
Driver Power owner satisfaction
The A1 just scraped into the 2021 Driver Power new car survey in 74th place, out of 75 entries; it didn't appear in the 2019 or 2020 polls. The only top 50 places were for the engine and gearbox, along with fuel economy, all-round visibility and the quality of the sat-nav. But those were all only just inside the top 50; owners like the overall quality, value for money, the ride quality and the handling even less; those are all close to the bottom of the table.