Vauxhall's importance to GM underlined by new model blitz
The new British-built Vauxhall Astra will form part of the strongest Vauxhall range in years under GM's bold plans for the brand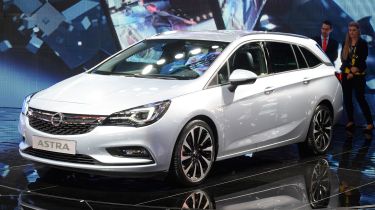 Speaking at the 2015 Frankfurt Motor Show, General Motors' European boss Karl Thomas Neumann said that its UK subsidiary Vauxhall was a crucial part of the GM empire. "Vauxhall is really important, it is our biggest and most important market in Europe" he said.
He explained that Vauxhall's UK factory at Ellesmere Port was the lead plant for building the all new Astra, a vital big-selling model for the GM operation. "There is a reason why the new Astra is launching out of Ellesmere Port, because we have never had such a good launch for quality in our internal quality audits, and that speaks volumes for the strength of the factory and its workers."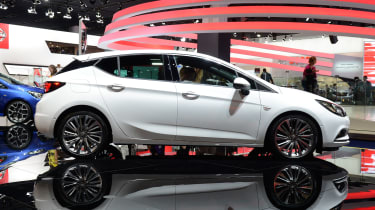 Vauxhall's UK Managing Director Tim Tozer added: " The workers at Ellesmere Port had to fight for their survival two years ago, and now they are delivering a great product and setting new standards for GM."
Neumann claimed that the new Astra would surprise and "annoy" rivals from the premium class above with its levels of quality and style. He added that: "the new Astra will be great value but it should not be cheap, we made a mistake on price in the past. Owners want cars that get them a lot of attention, but they still want them to be affordable."
Bold plans for the Vauxhall model range
Karl Neumann said that the arrival of new "brand shaping' models like the Adam city car and Mokka crossover were attracting new customers to Vauxhall. He claimed that the Adam city car had been a new play for the brand that was attracting new younger buyers. "The average age of an Adam buyer is 37 and in some countries the majority of buyers are female."
Neumann also promised more new products in the pipeline, including dynamic replacements for the Meriva and Zafira people carriers - developed in a joint venture with Peugeot - that would become crossover utility vehicles.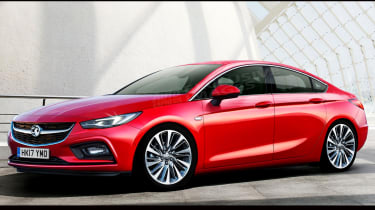 Neumann added that Vauxhall were developing a large SUV that would replace the slow selling Antara model, which he admitted was a "disappointing" car. Tim Tozer is confident that Vauxhall will soon have its best line-up in years, with new versions of the Corsa and Astra joining the Mokka, Adam and Viva small car. He predicted that the new Insignia due in 2017 would be a major leap forward that would have many design cues from the dramatic Monza Concept car. "We have ambitious plans to grow the brand with our current models being added to by dramatic new models with much improved quality but still at affordable prices," he said. 
Listen: exclusive interview with GM CEO Mary Barra
Get all the top news stories from the 2015 Frankfurt Motor Show here...