'Only time will tell what PSA's deal for Vauxhall really means'
PSA Peugeot-Citroen's bold plan for Vauxhall/Opel comes with certain immediate promises, but Graham Hope wonders what happens after that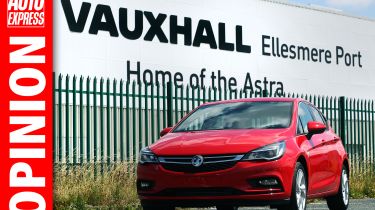 Perhaps the biggest irony of the Geneva Motor Show, which I visited last week, was that proceedings were overshadowed by a story that didn't involve any of the star cars on the stands – and this year there were plenty, proving yet again that the industry is in pretty rude health.
The purchase of Vauxhall and Opel by PSA, the maker of Peugeots, Citroens and DS models, dominated conversations, as you might expect.
And the brands involved were certainly talking a good game. Karl-Thomas Neumann, boss of Opel, said the deal was an opportunity to create a "true European champion" and pledged that Vauxhall would remain a "true British brand" (and Opel a true German one, of course).
His counterpart at Peugeot, Jean-Philippe Imparato, told me: "I think it will have a very positive effect on our ability to develop products and our ability to sell cars outside Europe."
• 'General Motors should stick with Vauxhall, not find the easy way out'
But amid all the optimism and intrigue as to how this bold plan will evolve, there also has to be some concern about what it could mean for Vauxhall's British workers. PSA has guaranteed Ellesmere Port's deal to build the Astra will be honoured until 2021, while Luton staff will continue building the Vivaro until 2025.
Beyond that, who knows? Two things are clear, though. Firstly, with factories all over Europe, the new, enlarged PSA would seem to have over-capacity, placing some plants at risk. And secondly, as the car industry has shown repeatedly that it likes known factors rather than variables, the uncertainty of trading in post-Brexit Britain surely won't do our facilities any favours when it comes to new contracts. While the timing was right for PSA to do this deal, let's hope it doesn't prove very wrong for workers in the UK.
What do you think of PSA's Vauxhall takeover? Let us know below...