Vauxhall scrappage scheme offers £2,000 for your old banger
Vauxhall has brought back it's Scrappage Allowance deal, offering £2,000 to put towards selected new Vauxhalls from any part-exchange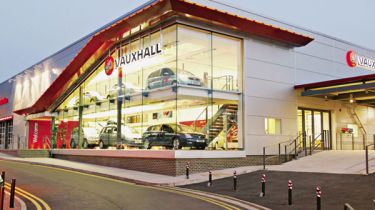 While the Government appears to dilly-dally over the introduction of a diesel scrappage scheme to help combat urban air pollution, Vauxhall has stepped into the void by reintroducing its own Scrappage Allowance scheme that's open to cars of all fuel types.
Vauxhall has form when it comes to scrappage schemes with the firm having run similar promotions in 2015 and 2016. Now, with the diesel scrappage scheme back in the news but apparently no closer to actually being introduced, Vauxhall is once again offering a minimum £2,000 part-exchange guarantee on any car.
• Diesel ban? what next for our former favourite fuel?
Rather than NOX and particulate levels in congested towns and cities, it's Vauxhall's bottom line that stands to benefit most from this offer but owners of older diesel cars could certainly take advantage. All cars taken in by Vauxhall will be scrapped so significant numbers of older, more polluting cars will be taken off the roads. There is a plan to protect possible classic cars, however, with details of any pre-1991 models passed to owners' clubs in case the car, or some of its parts, can be saved.
There are conditions attached to the scrappage deal as you might imagine. The £2,000 part-exchange cash has to be used to buy a new Vauxhall, with only Adam, Corsa, Meriva, Astra and Mokka X models eligible. If you're planning on picking up an old shed from the classifieds and driving it directly to your Vauxhall dealer for a £2,000 payday, think again. Anyone taking advantage of the deal must have owned the part-exchanged car for at least 90 days.
The Vauxhall Scrappage Allowance deal runs while stocks last but is only available on new cars registered before June 30th. You can use the £2,000 part-exchange offer as a deposit on a finance deal or as part of an outright cash purchase.
Should more manufacturers offer incentives to get more older cars off the road? Let us know your thoughts in the comments…