VW and Microsoft partner to develop digital tech
Volkswagen teams up with US technology giant Microsoft to develop connected vehicle services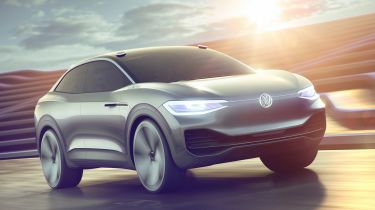 With advanced connectivity becoming the norm in so many new cars, it makes sense for car makers to team up with tech firms to develop new technology. And Volkswagen has announced it's joining forces with US giant Microsoft to develop new digital services.
The tie-up will see VW using Microsoft's computing software to develop cloud-based services (where information is sent and received by devices remotely) to support owners, fleet managers and dealerships across the globe. While VW itself will initially lead the way with this technology, it will spread to other brands in the VW Group. By the year 2020, more than 5 million VW vehicles with online connectivity will be on the road. That will include premium makes such as Bugatti and Bentley, across the spectrum of SEAT, Skoda and Audi brands, and on to truck and bus firms such as MAN and Scania.
• Apple CarPlay infotainment tech explained
Microsoft will provide software support for VW's development of the Volkswagen Automotive Cloud, a system that will provide live digital services to owners, such as live traffic info and sat-nav re-routing, weather forecasts and other useful information, while safety tech, in-car telematics and online entertainment will all be available on connected vehicles.
It will come in especially handy for VW's range of I.D. electric cars, as it will be able to inform drivers of available charging spots. VW will also be able to provide over-the-air software updates for its vehicles, in a similar way that Tesla does today.
The joint venture is part of VW's plans to become a digital mobility provider. So as well as selling cars with connected technology, VW is looking into ride sharing and autonomous driving options. VW has also created the 'Volkswagen We' digital system to make these connected services easier for owners to access.
As part of the new partnership, VW will open a US digital headquarters near Microsoft in Washington state so that the two companies can work together on these new systems. Around 300 engineers are expected to be employed and will share software expertise to develop these new systems.
What do you think of VW's deal with Microsoft? Let us know in the comments...