e.GO Mobile is first firm to share VW's electric car tech
Volkswagen is sharing its advanced MEB electric car platform with external companies and e.GO Mobile is the first to benefit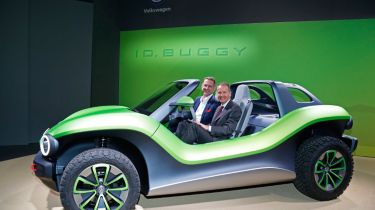 Electric car start-up e.GO Mobile is to become the first external company to get access to the VW Group's MEB electric vehicle architecture, it has been announced - and it could end up building cars for Volkswagen as well.
The German firm's founder, Dr Gunter Schuh, joined VW Group CEO Dr Herbert Diess on the stage at a pre-Geneva show event to confirm the deal, which will focus on a larger version of e.GO Mobile's 80bhp all-electric, rear-wheel-drive, four-seat city car. But Schuh confirmed to Auto Express that the arrangement could potentially expand to include small-scale production of niche Volkswagen vehicles.
• Geneva Motor Show 2019: latest news
Schuh said that e.GOs with MEB components will go on sale "within 18 months to two years". "We just starting production of the new car in our factory in Aachen [in the west of Germany]," he said, "and we will make 3,000 cars in 2019. They're all sold out already, in fact, so while I have had interest from Spain, Portugal, Austria and a number of other countries, our sales so far are just in Germany. 
"These first cars do not use MEB components - but you could imagine how an evolution of that car, the 'e.GO L', would be a little larger and then feature some MEB components. In theory it could be any VW components, actually. 
The deal was actually instigated by Diess, it has emerged, who called Schuh in 2017 to suggest that his company could take advantage of the economies of scale tied up in the MEB project - which is set to spawn dozens of models across the VW, SEAT, Skoda and Audi brands over the next five years.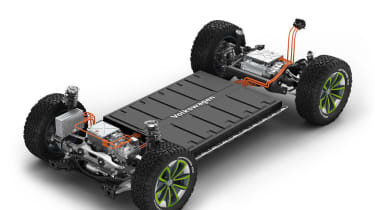 Schuh said that his conversations with Diess have already gone beyond his own cars, to include the idea of e.GO manufacturing small numbers of Volkswagens. "We have the capacity to run three shifts, with up to 30,000 cars in total," he told Auto Express. "That means that if I end up building 20,000 of my own cars, there is in theory capacity there for 5,000 to 10,000 Volkswagens." 
Such a deal would allow Volkswagen to outsource manufacturing of some of the niche models that it plans to build on MEB - including, potentially, the all-electric Microbus that's already confirmed for production, or the dune buggy unveiled at Geneva. Sub-contracting the engineering and manufacturing of these cars out to e.GO would potentially allow vehicles to make it to market when they would have no natural place in VW's large-scale manufacturing empire. Schuh said, "It could be the buggy, it could be the bus, it could be anything; there are a number of ideas in there, we all know."
In some ways, the arrangement could be similar to that previously employed by Volkswagen and the coachbuilder Karmann, which produced the Corrado coupe and Golf convertibles before hitting financial trouble and ultimately being taken over by VW itself. When asked if it could be referred to as "the new Karmann", Schuh replied, "Yes, but only in some ways! I'm not about to be bought by Volkswagen, but there could be similarities in how our speed - which comes about through our small size, not because we are any more clever than the VW engineers - would make us useful on selected projects from the VW Group."
Partnership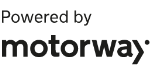 Need to sell your car?
Find your best offer from over 5,000+ dealers. It's that easy.
Diess has already stated that he has had approaches from other larger-scale manufacturers about using MEB chassis technology and electrical components, and he says he has responded favourably. "We have said that we should do it," he said. "The differences between powertrains are going to be smaller on electric cars than when we're talking about four, six and eight cylinders. It doesn't make so much sense to all have our own different drivetrains." Ford has been linked to such a deal although cooperation between the American company and VW has so far been limited to commercial vehicles.
Is VW's external platform sharing plan the shape of future car manufacturing? Let us know your thoughts in the comments…