Volkswagen Golf, Polo, Passat set to die in all-electric markets
Famous VW nameplates make way for ID models only in markets that only sell electric cars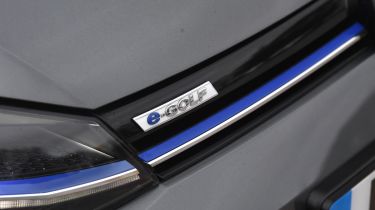 Some of Volkswagen's most iconic nameplates are set to disappear in markets that only allow sales of electric cars, Volkswagen's boss of sales and marketing, Jurgen Stackmann, has revealed.
With the UK set to ban cars with internal combustion engines, possibly as early as 2030, Auto Express asked Stackmann if the Golf still had a future alongside Volkswagen's all-electric ID. family? "Probably not," was his reply.
Between now and then, Stackmann did confirm that he expected a ninth generation of Golf to be launched. "I am convinced that you will see Golf 9 coming," he said "As Golf and probably with the boundaries that we have now introduced. 
"I think Golf will have a lot of interesting technologies until the boundary of full electric. The fully electric ID goes into the ID family and that decision is of a divide within the family. 
"So for full electric, we want to have optimised platforms doing just electric and they will be called ID. for the future."
Currently Golf 8 models are expected to be made available with mild hybrid and plug-in hybrid electrification, while full electrification is reserved for Volkswagen's forthcoming ID. models, starting with the Golf-sized ID.3 due later this year.
Although the Golf will cease to exist in markets that only permit the sale of fully-electric vehicles, there was hope for Golf in other places around the world. "Golf will remain as a strong effort of the brand in many places and I believe in Europe as well, but in many places outside Europe where they probably don't have the capacity to go full electric so fast." said Stackmann. "So I'm convinced that we will see a parallel run of Golf 9 and ID. next generation."
"What technology Golf 9 will bring we will see. It will again be leading edge as we are now seeing with Golf 8 - whenever we come with next generation Golf it will be a mark for the rest of the industry to beat for the next five or six years to come."
However, in a UK where you can only buy electric vehicles, Stackmann was asked whether you'd be able to buy a Golf? "Probably not," he said. "Because you would probably be a very happy ID.3 owner and we'd be very happy as well."
Since its launch in 1974, over 35 million Volkswagen Golfs have been bought, with the eighth generation car launching in the UK this year. In 2019 it was the UK's second best-selling car with close to 59,000 models finding homes.
Do you think there should be an electric Golf? Let us know in the comments below...