VW to pay customer £25,000 following new Dieselgate ruling
Volkswagen has lost a landmark court case in Germany and must now pay significant compensation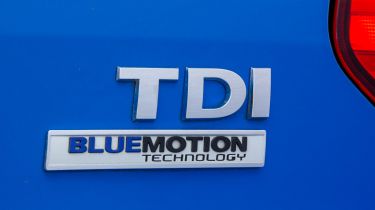 Volkswagen is to reimburse a customer who bought one of its diesel cars after the manufacturer lost a landmark Dieselgate case in Germany's highest civil court.
The court ordered the manufacturer to pay out €28,257.74 (£25,325) to plaintiff Herbert Gilbert, who purchased a diesel Volkswagen. The money comprises a reimbursement of what Gilbert paid for the car, minus a deduction for the usage he has had from it.
The ruling sets a precedent for 60,000 other cases in Germany, in which VW says it may offer individual plaintiffs one-off payments of varying amounts, depending on case specifics.
In a statement, the company said: "The ruling of the German Federal Court of Justice (BGH) will bring closure for the diesel proceedings in Germany. For the majority of the 60,000 pending cases, this ruling provides clarity as to how the BGH assesses essential questions in German diesel proceedings.
"Volkswagen is now seeking to bring these proceedings to a prompt conclusion in agreement with the plaintiffs. We will therefore approach the plaintiffs with the adequate settlement proposals. The aim is to relieve the burden on the judiciary as quickly as possible.
"We will offer the plaintiffs a pragmatic and simple solution with one-off payments. How high these payments will be depends on the individual case.
"There will hardly be any reason for new lawsuits. This is the result of the high acceptance rate for settlements in the declaratory model proceedings (Musterfeststellungsverfahren) and the limitation period for claims that have not been registered for the declaratory model proceedings."
Do you think Volkswagen should have to pay heavier dieselgate fines? Let us know in the comments below...