VW settles 'class action' over dieselgate for £193m
91,000 drivers - and lawyers - to share payout after Volkswagen opts to avoid court hearing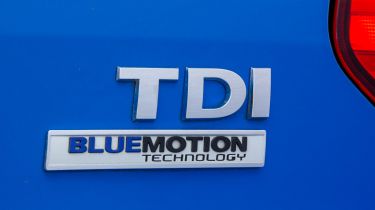 The Volkswagen Group has agreed to pay out £193 million as a settlement to owners in England and Wales affected by the dieselgate scandal, without making 'any admission in respect of liability, causation or loss'.
The settlement announced on 25th May means VW buyers who participated in the Volkswagen NOx Emissions Group Litigation will each be in line for a share of the huge payout.
The VW Group says "the legal costs of litigating this case to a six-month trial in England, and then in relation to any further appeals by either party, were such that settlement was the most prudent course of action commercially."
While it hasn't admitted liability in this case, the High Court decided back in 2020 that VW had installed so-called 'defeat devices' in its cars that were designed to cheat emission tests.
UK consumers affected by the dieselgate scandal were represented by law firms Slater and Gordon, Leigh Day and PGMBM. They formed a court appointed steering committee representing all claimants. VW says it will make an additional contribution to the claimants legal fees in the case, and payouts to individual claimants will depend on proportions agreed amongst the legal firms and the groups they represent. 
VW's statement included a further apology for its actions, which kept the firm in the headlines for all the wrong reasons for several years after its wrongdoing was exposed in 2015: "The Volkswagen Group would, once again, like to take this opportunity to sincerely apologise to their customers for the two mode software installed in the EA189 vehicles. The Volkswagen Group will continue to work to rebuild the trust of their customers here in England & Wales. This settlement represents an important further stage in that process."
The CEO of law firm Slater and Gordon, David Whitmore, said it has spent five years representing 70,000 drivers in their fight for compensation. "The settlement avoids the need for a lengthy, complex and expensive trial process and we are delighted to have achieved this settlement for our customers as a result of the group action," he commented.
Do you think Volkswagen should have to pay more for dieselgate? Let us know in the comments below...