New Volkswagen GTI logo hints at sporty all-electric models
Volkswagen's performance EVs could wear the new badge in future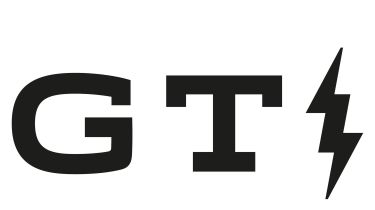 As a brand, the GTI logo carries as much weight as many fully-fledged car manufacturers and Volkswagen is looking to keep it alive by reinventing it for the electric car age. 
The new badge replaces the 'I' with a thunderbolt symbol – a hint to electrification. So far, more powerful versions of Volkswagen's all-electric ID cars like the ID.4, ID.5 and upcoming ID.7 and ID.3 have all used the 'GTX' designation, so we expect this new badge to supersede that. 
Two years ago, Volkswagen played an April Fools' joke where it suggested it had changed its name to 'Voltswagen'. This time around Volkswagen doesn't seem to be joking – partly because it's no longer April, but also because the new electrified GTI badge is part of a trademark filing made by the company.
As for the first car to debut the new badge, that much is still unclear. Volkswagen revealed the ID.2all concept earlier this year and as a modern all-electric interpretation of the original Golf, it should be the closest product in its EV range. VW boss Thomas Schäfer revealed to Auto Express that the Golf name will live on in the electric age, so once the internal-combustion engined Golf bows out we could see the implementation of the new GTI badge on an ID. Golf. 
Schäfer also previously said there was a future for the GTI name, "The discussion we're having now is to get the electric vehicles into performance and then carry the GTI name forward," he said. "GTX was an idea on the way to electrification; we came up with a different name. In future, whether we'll need this or not, we'll see. But GTI is so strong."
Now read our review of the Volkswagen ID.4 GTX...