"Volkswagen, SEAT and Skoda cars are just too similar"
Mike Rutherford thinks Volkswagen, SEAT and Skoda need to target different audiences if they are to be successful in the future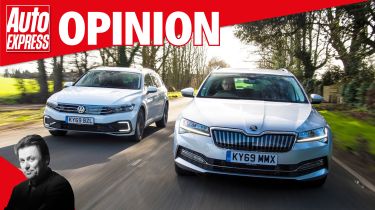 Officially they're Volkswagen Group products. But I think of them as cars from the House of VACSS – VW, Audi, Cupra, SEAT and Skoda – of Germany, Spain and the Czech Republic.   
These are vehicles I know very well. My first car in the late seventies was a beige Beetle (AGC 829G). The first brand-new car I saved up for and bought myself was a Mk1 Golf (OYX 518Y) in '82. Since then I must have driven hundreds of VWs, and I still own three. I've also pedalled 100-plus Audis – including, in 1988, a pig of an Audi 80 company car that kept breaking down. But on a happier note, I was truly honoured to be among the first in the world to pilot the little-known Le Mans (search online for Auto Express Audi Le Mans Quattro) on a closed US circuit in 2004 – years before its official launch as the R8.
I've had my fair share of Cupras and their SEAT siblings, too. And after completing a mega-mileage cross-Europe drive in a System Porsche-engined Ibiza on the eve of the Spanish firm's mid-eighties UK launch, I immediately bought one because I was so impressed with it and its low showroom price. As for Skodas, what's not to like about the brand, build quality and generally friendly dealer network?
But the Volkswagen Group has for years had a problem with three, possibly four, out of five of these brands. Audi is fine, the strongest of the bunch and the most profitable per unit sold (just over 10 per cent). Because it's so young and still trying to establish itself, the jury's out on whether the Cupra marque is fine too. But at least it's trying to be different to the Volkswagen, SEAT and Skoda brands. The problem with the latter three is that they're just too similar.
Living with them day to day, there is absolutely nothing between them. The badge I like most (solely for nostalgic reasons) is VW's. I approve of SEAT targeting young, fun motorists – but what's the point when they're still being charged VW-like prices they can't, as youngsters, afford? Which member of the trio enjoys the best quality? Skoda, I'd argue. Also, it's the most profitable of the three with a margin of around six per cent, whereas the figure for VW is about half that, and it's nearer minus two per cent for skint SEAT.
VW needs to maintain its long-held position: well below Audi, not premium, battling in the market frequented by its most natural rivals, such as Ford, Peugeot and Vauxhall. 
At SEAT, it's time for the brand to re-invent itself and radically change its knackered logo before delivering the right, stripped out, less-is-more, fun cars for teens or 20-somethings on limited budgets. Look up that humble, honest, mid-eighties Ibiza and you'll get an idea. Better still, the boxy, affordable, almost cheap 'n' nasty (but nice) Marbella from the same era (it had a lino-like floor and a 'dashboard' of even lower quality) would be perfect for kids today who want something cooler, smaller and cheaper than an entry-level Dacia.
Partnership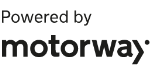 Need to sell your car?
Find your best offer from over 5,000+ dealers. It's that easy.
Which leaves Skoda. It's this marque, not VW itself, that's rapidly moved upmarket to the point that it's truly borderline premium. So the Volkswagen clan's mass-market pecking order now goes Audi, Skoda, VW, Cupra and then SEAT.
Do you agree with Mike? Let is know in the comments section below...