History of the Volkswagen Golf GTI: all eight hot hatch generations driven
How has the Volkswagen Golf GTI evolved over 45 years? We test every generation of the legendary hot hatch to find out
I remember my first encounter with a Volkswagen Golf GTI almost as if it were yesterday. I was 11 at the time, on holiday with my folks up in the Lake District one summer, and the GTI in question was a brand-new Mk1 in black with red detailing around its nose, and a silver Pirelli "P-Slot" wheel at each corner. It was sitting quietly in a car park at the side of Lake Windermere, and when I saw it I couldn't believe my eyes. It looked… perfect. Beside it, my dad's hitherto impossibly cool 3.0-litre Ford Capri – yellow with a black vinyl roof, naturally – suddenly seemed like yesterday's car.
I was aware enough even back then to know that the Golf GTI was very different. It had an aura about it that I'd not been aware of within the confines of a mere car before. Yet surely no one, not even the original Golf's designer, Giorgetto Giugiaro, could have predicted how much influence the GTI would have over the motoring landscape. Or indeed how long his idea would endure.
Scroll forwards through five very different decades – it was back in 1979 when I saw that first GTI – and I find myself standing next to a row of eight different examples, each of which is immaculate, and each of which intrigues me for different reasons. 
As one, they really are a sight to behold. These Golfs represent 45 years of (mostly) cutting edge front-wheel-drive hot-hatch evolution. Most of them remain iconic for one reason or another, and the best of them – to my mind at least – are the Mk1 (obviously); the Mk2 but in the 16-valve guise, which came a bit later and isn't represented here unfortunately; the Mk5, purely because it represented such a major return to form after the disappointing Mk3 and Mk4. Plus the Mk7, ideally in Performance Pack guise or, better still, in Clubsport S specification, because just as the original did all those years ago, these latter two GTIs rewrote the rulebook when they were unveiled from 2014 onwards.
Several things strike me when I see all eight GTIs together, side by side, arms metaphorically wrapped around each other's shoulders as if they were a family having a picture taken at Christmas. The variation in physical size is extraordinary across the generations, and is inevitably at its most obvious between the Mk1 and the latest, eighth-generation Clubsport 45, which looks vast and slightly space-age beside the original. 
Yet even the Mk4 looks like a car from an entirely different era alongside the Mk1 and the Mk2, which, of course, it was. The same process occurs again if you park the Mk5 next to the Mk8. The Mk5, itself nearly 20 years old, appears dainty by comparison, to a point where you might think it's a Polo sitting next to a Golf when you see them together from a distance.
And all the while the beautiful little Mk1 just sits there at the head of the table, emitting a confident air of wistful existence. Its proportions are perfect, the square-jawed aggression that seemed so arresting in 1979 is still there, but subtle nowadays beside the versions that followed. Even though it's 45 years old, the Mk1 still manages to look like it's a whole heap of fun to drive. Plus, of course, you know full well that if didn't exist, if it hadn't been invented, none of the other subsequent Volkswagen Golf GTIs would be here today. 
Partnership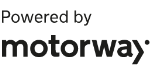 Need to sell your car?
Find your best offer from over 5,000+ dealers. It's that easy.
Which is why it's such a rare privilege not just to see, but also to be able to drive all eight versions of this legendary hot hatchback, all on the same day, all on the same roads, albeit with the benefit of hindsight and a somewhat different perspective on life, four decades on. 
Volkswagen Golf GTI Mk1
I drive the original first because, well, you just would. Although I've driven plenty of Mk1 GTIs before I haven't driven one for a while, and the delight of discovering such a small, intimate, archaic but also impossibly endearing little car is just as strong as I remember. It feels tiny inside and the controls – throttle, gearlever with golf ball atop its stalk, clutch, steering with no power assistance, brake pedal, everything you touch and interact with in other words – all feel completely ancient, yes, but also alive and reactive in a way that you couldn't hope to experience in cars of today.
It's not especially quick by modern standards with a mere 108bhp, 1.6-litre "fuel-injected" engine, and its body lurches a bit if you aim it with enthusiasm at a corner. Its drivetrain refinement also seems laughable beside that of all the later versions except the Mk2. 
Yet the original GTI is still achingly appealing. Its allure is quite primal in a sense, so despite its oily pong and cramped interior, the Mk1 feels mechanically alive. It feels almost like you could have a conversation with it to be honest. So you can't help but be hopelessly beguiled by it overall, even if it does feel like a relic in 2021.
Volkswagen Golf GTI Mk2
The Mk2 also feels like a relic in most respects, although the signs of evolutionary improvement become instantly apparent the moment you climb inside. It feels notably bigger and more spacious in here and, as our cars became larger and more luxurious inside when the Mk2 was on sale between 1984-1992, this extra space was deemed an absolute necessity by the market. 
The Mk2 got power steering and, eventually, a pokier, more energetic 16v engine in 1986, while in 1989 it got distinctive new and bigger bumpers front and rear. In 1990 the GTI also passed one million sales globally. Throughout its life the Mk2's chassis, in particular, remained a rare thing of delight in terms of its precision and tactility. And like the Mk1, it was built to a standard that made its rivals from Ford and France seem woefully inadequate at the time. For these reasons and many more, the Mk2 (especially the 16v) remains one of the very best of the eight versions.
Volkswagen Golf GTI Mk3
That is not something you could say with sincerity about the Mk3 that followed between 1992-1998, or the Mk4 that came next between 1998-2004. Indeed, it's fair to say that in its desire to chase the bottom line, VW lost its way with the GTI between 1992 and 2004, when the Mk3 and Mk4 both failed fairly comprehensively to make the grade.
With hindsight, the Mk3 now seems especially disappointing given how brilliant the first two versions were. Its interior looked and felt curiously cheap by comparison, its dynamics were at best mediocre (it was soft and spongey, not sharp and precise like its predecessors) and it looked strangely apologetic in an era in which bolder was very much deemed to be better. 
Volkswagen Golf GTI Mk4 
It was a poor attempt at a GTI, frankly, and when the Mk4 went on sale in 1998 it didn't exactly right many of the Mk3's wrongs, even if its interior did represent a very clear step up in quality. But despite its upmarket cabin, where the Mk4 really failed to deliver was on the road, which is precisely where the original GTIs had been so strong. Driving the near-zero-mileage examples of the Mk3 and Mk4 you see here, it's not difficult to see why. 
Dynamically they both feel like ordinary hatchbacks that just so happen to wear GTI badges. They both feel like they were designed to be powered by a turbodiesel engine ultimately, not by a zesty four-cylinder petrol engine, and in truth that was probably the case at the time. In 2003, when cars like the Mk1 Focus RS and Mégane Renaultsport were in full swing, the Mk4 Golf GTI had become a very weak shadow of its former self. 
Volkswagen Golf GTI Mk5
Fortunately Volkswagen saw the light and reacted to the criticism, finally, and gave us the monumentally improved Mk5 Golf GTI in 2004. Indeed, during my day with all eight versions, the all-round excellence of the Mk5 is probably what surprised me the most. 
Why? Because, yes, the interior quality was back, but more important still, also back was a great front-wheel-drive chassis, linked to a 2.0-litre turbo engine that wasn't the pokiest, perhaps, but which at last had the right kind of character to its delivery. Once again, the Golf GTI became a great hot hatchback to drive in Mk5 guise, one that could stand comparison with the very best cars in its class. It also became the first Golf GTI to be fitted with a dual-clutch gearbox, which has since become de rigueur among many hot hatchbacks.
Volkswagen Golf GTI Mk6 
Having righted the ship, the Mk5 was followed by the similarly good, but less ground-breaking, Mk6 between 2009-2013. This saw the first Volkswagen Golf GTI Cabriolet model introduced and, driving it today, the bright red Mk6 you see here feels like a GTI from the modern era, even if it looks diddy and old-fashioned beside the Clubsport 45 Mk8. 
The Mk6 is good at everything it does, a little softer than its immediate predecessor perhaps, but also a touch more practical and better equipped. On this experience, I'd still take the Mk5 over a Mk6 though. It seems like a more significant model in the overall scheme of things, plus its chassis and steering are that little bit sharper somehow.
Volkswagen Golf GTI Mk7
And then, drum roll, I drive the Mk7 Golf GTI, seen here in Performance Pack guise, which means it has the differential you want, and the blinding dynamic sparkle that you could never possibly expect. It was a peach of a car when VW launched it in 2014, having been engineered by the same bloke who'd done all the GT3s at Porsche until then, and not a lot has changed since. Age hasn't caught up with the Mk7. Even beside the Clubsport 45 Mk8 I drive after it, the Mk7 feels, and is, more precise and that little bit more satisfying in everything it does dynamically. It drives much like the excellent Mk8, but has been stripped of bits you don't need or want to leave a purer experience. It's a bit like the Mk2 16v in this respect: pure.
Yet at the same time the Mk7 is also as practical a hatchback as you could surely wish for, with plenty of space in the areas that matter, lots of toys to play with inside, and more than enough straight-line performance with which to unlock its jewel of a chassis. It is, therefore, my outright pick of this extraordinary collection of cars.
Volkswagen Golf GTI Mk8
That's saying something when there's 40 grand's worth of new Mk8 Clubsport 45 sitting next to it. By coincidence, £40k is the same amount VW has insured the original Mk1 GTI for, yet there's a world of difference, and 45 years, between them. And I know which one would get my 40 grand.
The Mk8 is deeply impressive, not just to drive, but also as a piece of tech to experience and interact with. It represents a strong mix of new and slightly old-school values in this respect, even if its on-board tech can be a touch overwhelming to begin with, especially its haptic controls and its entirely digital touchscreen design.
Above all, though, what the Golf GTI represents is progress. Sometimes, the only way forwards is to go backwards for a while; to realise and learn from your mistakes. And there have been a few of those with the magic GTI badge attached to them over the years. But overall the Golf GTI has endured, has evolved, and has gone forwards. Five decades later is it STILL a defining car.
As to whether it will be around for another 45 years, and there will be another eight generations that follow, well that's another matter entirely. The MK8.2, which is due in the next few years, could well be the last. 
Timeline
Volkswagen Golf GTI Mk8: 2020-today
2.0 turbo launched with 242bhp on tap, Clubsport model also introduced with 296bhp; 2021 Clubsport 45, also with 296bhp, joins line-up to mark 45 years of the Golf GTI.
Volkswagen Golf GTI Mk7: 2013-2020
2.0 turbo with 217bhp available from launch, Performance Pack version with 227bhp and standard LSD also available; 2016 Clubsport S model launched, sets new front-drive production car lap. record at Nürburgring (7min 49.24sec); 2019 GTI TCR launched.
Volkswagen Golf GTI Mk6: 2009-2013
2.0 turbo with 207bhp available from launch; 2011 GTI 35 Edition arrives with 232bhp; 2012 GTI Cabrio introduced.
Volkswagen Golf GTI Mk5: 2004-2008
2.0 turbo with 197bhp available from launch; DSG gearbox also becomes available as an option; 2007 227bhp engine available in GTI Edition 30.
Volkswagen Golf GTI Mk4: 1998-2004
1.8 turbo available from launch with 148bhp; 1999 2.0 (non-turbo) introduced with 113bhp; 2002 180bhp petrol and 148bhp TDi engines arrive.
Volkswagen Golf GTI Mk3: 1992-1998
Golf VR6 arrived with the Mk3, knocking the GTI off its range- topping plinth.
Volkswagen Golf GTI Mk2: 1984-1992
1986 1.8 16v introduced with 137bhp; 1989 big bumpers introduced; 1990 one million GTI sales reached.
Volkswagen Golf GTI MK1: 1976-1984
1979 first UK right-hand-drive GTI launched; 1982 1.8 engine introduced with 110bhp to go with 108bhp 1.6.
What's your favourite Volkswagen Golf GTI model? Let us know in the comments...