Volkswagen Polo SE L 1.0 TSI: long-term test review
Final report: Polo is bigger than ever, but we're sad to see the sweet supermini go
Find your Volkswagen Polo
Offers from our trusted partners on this car and its predecessors...
Or are you looking to sell your car?
Advertisement
The Polo is bigger than ever, but better than ever, too. It's really spacious and good to drive, even on the motorway, and the boot has never let us down, either.
Mileage: 3,921Economy: 41.0mpg
We all know our favourite chocolate bars and sweets have been shrinking in recent years. The manufacturers are clever – they've gradually shrunk their products in the hope that we don't notice. 
Car makers are at it as well – just in the other direction. Living with our small VW over the past seven months has proved the point – the model is bigger than ever. 
• Best superminis on sale right now
The original Polo arrived in the seventies – that's the car I mean, because the mint has been around since the forties. Back then, superminis were about as small as everyday cars got, aside from the Mini. Yet in 2019, the supermini has grown so much we've got another class below it (city cars). It has made me wonder if you would ever need a larger model, because the current Polo really does have enough space for family life.
I have to admit, the majority of the time it was just one or two of us travelling about in my Polo, but we did do a few trips with four adults and there is lots of room in the back. Kids will have no trouble there, either, because staff photographer Otis Clay had enough room to sit behind me in my VW!
The boot has never left us wishing we had more space, and we got fitting in the big supermarket shop down to a tee. In fact, after spending the weekend in an Alfa Romeo Giulia, I found that the saloon was more awkward to load, even with a bigger boot, and it didn't give the same neat and tidy finish as my humble Polo.  
I like the smart look of the exterior, but I do understand that the car has a bit of a plain image. One of the ways Volkswagen has enabled a little personalisation is with the wide range of colours and various alloy wheel choices available, though, and I think our car was just right. Our Polo SEL was fitted with 17-inch Pamplona Dark Adamantium wheels, which add a sporty touch. In fact, our reviews and features editor Rich Ingram even thought the car was an R-Line at first glance when he borrowed it recently. I'm a fan of the darker wheels as well; they don't just look good, they're also practical, because they don't show the dirt as much as a lighter silver option would. 
One other point Rich made after covering around 700 miles in the car was the lack of cruise control, something I haven't missed so much because I do a lot less motorway driving. I can see that it's a useful feature to have, though; on a really long trip the Polo is actually pretty good, because it remains quiet inside and is comfortable at speed, so cruise control would help make the supermini even more relaxing.
Partnership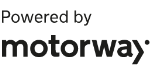 Need to sell your car?
Find your best offer from over 5,000+ dealers. It's that easy.
There were a few other niggles, too. On the whole I found shifting through the gears was easy, thanks to the six-speed manual transmission's slick action. However, it was sometimes a bit notchy when engaging fourth gear. It's a minor point, and the box may loosen up with a few more miles under its belt, but is all the more noticeable when the rest of the car feels so well built.
We've already reported on our issue with the touchscreen, where it sometimes went blank and didn't return until we restarted the car. While the problem seems to have stopped, it was never properly diagnosed. 
• Cheapest cars to insure 2019
I'm certainly going to miss my Polo now that it's gone, though. If I had to narrow down why that is to only one reason, it would be just how easy it is to hop in and get on with driving it. All the car's controls are so light and slick to use that you never need to take any time to settle in to the driver's seat and get accustomed to them.
Even though the Polo doesn't have a Golf badge on the boot, it's probably the model I would choose for family life, because it's nearly as large as its popular big brother, yet costs quite a bit less to buy. In other words, it's mint. 
Volkswagen Polo SE L 1.0 TSI: fourth report
Volkswagen Polo supermini shines during weekend away
Mileage: 2,884Economy: 42.9mpg
With our Volkswagen Polo spending most of its time in and around London, it's always nice to take it on a longer trip – and a weekend away with my husband for our wedding anniversary presented the perfect opportunity. 
The trip to the Cotswolds along the M4 proved the Polo was more than comfortable on the motorway, and although it took some punishment from the high winds, it still felt solid on the road. Activating the speed limiter also took away the stress of sticking to the endless 50mph average speed cameras, which are in place as Highways England upgrades part of the network to a Smart Motorway.
We've had no more problems with the infotainment system, and the eight-inch touchscreen is easy to use. The sat-nav worked well, allowing us to stop off at a few towns and villages en route. It was easy to input the next destination and, with the instructions shown in the instrument cluster, it was simple to follow, even with the sound muted – leaving us to keep abreast of the latest football and rugby scores on BBC Radio 5 Live.
The Polo's compact dimensions are a bonus, too. Driving down narrow country lanes this supermini felt just the right size – and although the VW's bias towards an easy and relaxing driving set-up may not suit everyone, I also found it enjoyable on the twisty sections. Some particularly poor road surfaces pushed the car's comfort levels right to the limit, but it coped admirably throughout the weekend.
We also visited a garden centre on the way back, and once again the Polo proved how practical it is for a car of this size. With the seats down, the boot swallowed bags of soil, bark and various plants, along with all our luggage and muddy boots!
Volkswagen Polo SE L 1.0 TSI: third report
The popular VW Polo supermini is right up our street
Mileage: 2,336Economy: 44.0mpg
When you start driving a new car, you tend to notice other motorists in the same model more often while you're on the road. But there is definitely no denying the popularity of the VW Polo on my street in South London.
My daughter and stepson both learned to drive and then passed their tests in the VW supermini. That even led to Lawrence choosing to buy one, because he liked it so much. He has been driving it for the past couple of years, and despite the fact that he's off to Australia later in the month, the car is staying in the family because his older brother will be running it.
One of my upstairs neighbours owns a Mk4 Polo, and we have recently had new neighbours move in who have a grey Mk6, making quite the little family along with the car on our fleet!
I've really enjoyed getting back behind the wheel of our VW after an operation left me unable to drive for a little while. It's so easy to nip around town in, with its responsive steering and smooth gearbox. It's nippy away from traffic lights, too, thanks to the 1.0-litre turbo engine, while the compact dimensions make the Polo simple to park.
During the recent cold snap the driver's door was frozen shut. It took a good four or five tugs to get inside and both front windows were also frozen shut for a while before I could open them. On the bright side, the heater warms the car up in no time and the heated front seats are lovely, ensuring a nice cosy environment whatever the weather is doing outside.  
We mentioned the infotainment screen going blank a few times, so Volkswagen kindly offered to have a closer look. We'll report back on that soon.
Volkswagen Polo SE L 1.0 TSI: second report
Our Volkswagen Polo is as much of a hit for passengers as it is for the driver
Mileage: 1,887Economy: 42.0mpg
I'm enjoying running the Volkswagen Polo on our fleet, but I've been spending much more time sitting in the passenger seat than normal recently.
After an operation, I was left unable to drive for a few weeks, so my husband Dave took over, kindly chauffeuring me around while I was recovering. The little supermini served us well on trips to the hospital when I needed to pick up medical supplies or have a check-up. I'm fighting fit again now, so I'm looking forward to getting back behind the wheel at the next opportunity – that's if Dave lets me have the keys back!
He loved nipping around town in the VW thanks to its compact size and comfortable ride, which made short trips easy. But his favourite attribute was the handling when we took the car out of town to see family and friends over the Christmas break.
On a trip to Wiltshire the Polo was quiet and efficient on the motorway, but once we were off the main roads and onto country lanes the supermini's precise steering meant Dave could enjoy the twists and turns.
My dad came with us on that journey, and he reported that there's plenty of leg and headroom in the back. Even on a relatively long trip, it's good to know that the little Polo is spacious and comfortable for everyone inside. I've since had time to hop into the rear myself, and he was right, there is loads of room and the seats are comfy.
The only problem we found was that with three people on board, the Polo's 1.0-litre engine could do with a little more grunt. It has 113bhp, and feels more than strong enough with only one or two of us in the car, but with an extra body, hills tend to require more gearchanges to get up smoothly.
Still, it didn't hurt economy too much, because the motorway miles balanced out the extra weight we were carrying, and the Polo is now averaging 42.0mpg.
One of the best things about the cabin is its modern-looking and responsive infotainment system, although ours has been having a few hiccups so far. Sometimes while we're driving along, the display goes completely blank.
The radio and audio navigation directions continue to work, and you can still change radio stations and volume using the buttons on the steering wheel, but you can't see anything at all on the touchscreen.
Turning the car off and on again seems to do the trick, and the problem has only cropped up a couple of times; we haven't found it enough of an inconvenience to get it looked at yet, but if it happens again we'll be sure to find out what the gremlin is.
Finally, Dave has discovered a small frustration with the boot door. It's difficult to shut properly without slamming, which you shouldn't have to do.
While I'm looking forward to getting back behind the wheel of my Volkswagen soon, I've been glad to just be a passenger over the past few months all the same.
Volkswagen Polo SE L 1.0 TSI: first report
Our new Volkswagen Polo supermini makes a great first impression with everyone who drives it
Mileage: 1,250Economy: 42.0mpg
When I heard that my next car would be the new Volkswagen Polo, I was excited to get behind the wheel. After all, a small car like this is perfect for my short commute and small trips around London, while I'd heard about how comfortable the supermini is from colleagues who had already driven it.
But photographers Pete Gibson and Otis Clay, as well as editor-at-large James Batchelor, have been standing in the way of me getting hold of the keys, and despite the fact that the car has been on our fleet for more than a month, I've only just started using it.
So instead of reporting directly on what my new Polo is like, I've had to ask them what they thought about the brand's latest supermini.
Pete was first to drive the car, because he needed to use it to get to a photoshoot. He loved the Volkswagen's surprising practicality; despite being small on the outside, the Polo has a 351-litre boot, which was more than spacious enough for all of his gear. He also said that the VW supermini is better to drive than ever, especially because it feels more grown up on a motorway. Even though it has a 1.0-litre engine, he told me the Polo easily keeps up with traffic, while the cabin is quiet at a cruise, too.
I've only spent a few miles on the motorway so far, but I'm inclined to agree with Pete there. It's definitely more like a VW Golf than before.
Pete also loved the way the car looks, especially the lighting signature at the front. I'm a fan of this as well; it gives the Polo a very modern appearance.
Otis was next to drive the VW, because Pete's own new fleet car had arrived. He was similarly impressed with the supermini's big boot, but also praised its handling.
Otis loved its balance of ride comfort and fun, because it manages to drive smoothly over harsh surfaces while also remaining relatively fun on a twisty section of road. Unlike Pete, his only reservation here was that with all of his heavy camera kit in the back, the 113bhp 1.0-litre engine felt a little hamstrung.
But when I was driving on my own, with nothing in the back, I felt more than happy with the little car's performance. It feels just as nippy around town as I would want.
James was next up in the Polo, and he agreed with both photographers about the ride quality being excellent. He is also a fan of our car's tasteful interior, which uses grey and black plastic trim. However, it doesn't feel too cheap inside, and James thinks Volkswagen has used materials in a clever way to give the supermini more of an upmarket air.
That leads on to James' other point about the Polo, especially the model we have on test. He loves how well it fits in to any kind of lifestyle. Whether you're driving to work, carrying kids to school or heading to a fancy cocktail party, the car fits in and looks the part. I thought it would be my turn to drive the Polo after James – I'm going to be running it for the next six months, after all – but before I could do so we needed to take some photos of it, and senior reviewer Sam Naylor volunteered to drive.
He was impressed by the car's precise steering and neat gearchange, along with the entertaining noise from the 1.0-litre three-cylinder engine.
Finally, after fighting my colleagues for the keys, I'm now settling into life behind the wheel of the Volkswagen.
So far, despite only spending a small amount of time with the car, I have to agree with the other members of the team: it's a great small car, with a classy interior, a comfortable ride and a big boot. I'm really looking forward to taking the Polo on some longer trips, as well as using it for nipping about town, to see where it works best.
I just hope that I can keep hold of the keys, because it seems more and more of my workmates are vying for a go in the newest VW supermini.
*Insurance quote from AA (0800 107 0680) for a 42-year-old living in Banbury, Oxfordshire, with three penalty points.