Volkswagen Polo vs Volkswagen Golf
Our first intra-brand twin test pits the VW Polo supermini against the VW Golf family hatch
Car makers' model ranges are growing at an incredible rate, with more and more niches being filled and vehicles evolving to the point where there is plenty of crossover between products in the line-ups.
So where once only a family hatchback would do, some buyers could now get away with a larger, more modern supermini – and that's exactly the theory we're putting under the spotlight with this brace of hatches.
If you're embarking on a new car purchase, have a rough budget in mind, but you're still not quite sure where your cash should go, then you're in luck – especially if you're buying monthly on PCP finance. We're kicking off a new series analysing the merits of two models within a single brand's line-up. Here, for our first intra-brand twin test, we've lined up the Volkswagen Polo and Golf.
Both are brilliant cars, but we'll look at the strengths and (relative) weaknesses of each model and tell you which hatchback will suit you better depending on your needs.
Head-to-head
| | | |
| --- | --- | --- |
| Model: | Volkswagen Polo 1.0 TSI 115 DSG R-Line | Volkswagen Golf 1.5 TSI Evo 130 DSG Match 5dr |
| Price:  | £20,795 | £23,655 |
| Engine:  | 1.0-litre 3cyl turbo petrol | 1.5-litre 4cyl turbo petrol |
| Power/torque:  | 113bhp/200Nm | 128bhp/200Nm |
| Transmission:  | Seven-speed dual-clutch automatic, front-wheel drive  | Seven-speed dual-clutch automatic, front-wheel drive automatic, front-wheel drive  |
| 0-60mph: | 9.6 seconds | 8.8 seconds |
| Top speed: | 124mph | 130mph |
| Test economy:  | 38.6mpg/8.5mpl | 41.9mpg/9.2mpl |
| CO2/tax:  | 110g/km/£140 | 111g/km/£140 |
| Options:  | Metallic paint (£570), LED headlights (£850), adaptive cruise control (£600), keyless entry (£310), climate control (£415), Discover Navigation (£650), Active Info Display (£325), blind spot detection (£255), winter pack (£285) | None |
Volkswagen Polo
For: Increased practicality compared with predecessor, good availability of tech, more affordable than Golf.Against: Can't match the Golf for quality, doesn't ride as well, not as happy on the motorway.
With its transformation into this larger and more mature sixth generation, the VW Polo came of age. That's thanks to a transfer to a new platform, called MQB A0 – similar tech to that underpinning the Golf, but downscaled slightly. It means the Polo shares its engines with its bigger brother, and it's the 113bhp 1.0-litre turbocharged three-cylinder we're testing (a cheaper, manual-only 94bhp model is also available).
The TSI is a good performer. Smooth, torquey and refined, it propelled the Polo from 0-60mph in 9.6 seconds. While this was 0.8 seconds down on the Golf, these models aren't defined by their performance; as long as there's enough speed and an adequate level of grunt to get you out of trouble if needed, it's sufficient. And while the Polo isn't breathtaking, it's easily adequate at full throttle.
Where you do notice the difference to the Golf is in gear. Both models use a seven-speed dual-clutch automatic transmission that shifts with the same nicely slurred action and with a sharper snap in manual mode. But both exhibit the same jerky automatic clutch take-up when manoeuvring.
Despite producing the same 200Nm of torque as the Golf, the Polo trailed its bigger brother between 30 and 50mph in third and fourth gears, yet the lighter supermini made this advantage stick in the higher gears between 50 and 70mph. However, the differences are only a few tenths in most cases and not dramatic enough to be an issue. Both offer good mid-speed flexibility, which will be felt when accelerating out of towns and villages and while going for overtakes on motorways.
On motorways the Polo isn't as content as the Golf, though. While it's a consummate cruiser, this has to be qualified with the caveat 'for a supermini'. Part of its new-found maturity stems from this refinement, but it's still not as subdued as the Golf.
There's more wind and road noise, plus the ride isn't as settled as its bigger brother's at high speed – although it is just as agile as the Golf, with lifeless but accurate steering that doesn't kick back.
Partnership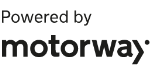 Need to sell your car?
Find your best offer from over 5,000+ dealers. It's that easy.
The Polo in R-Line trim offers autonomous braking, and an eight-inch colour touchscreen with Bluetooth and DAB, CarPlay and Android Auto, giving you sat-nav capability; built-in nav is a £650 option. R-Line styling and 16-inch alloys complete the kit list; interior equipment nearly matches the Golf's, but quality just isn't quite as good. There are more hard surfaces in the Polo, and while it feels as well built (this is a VW trait across the board rather than model specific), the Golf's materials are plusher.
Testers' notes
• Infotainment: Polo's touchscreen system is inspired by Golf's. That means good connectivity, with Apple CarPlay and Android Auto.
• Transmission: DSG automatic is adequate, but the manual gearbox in both cars is smoother and cheaper.
• Materials: Cheaper price tag means economies have to be made, so the Polo's cabin doesn't have the same premium feel of its big brother. Tech is still good.
Volkswagen Golf
For: Comfort, technology, refinement and classless image.Against: Cheaper Polo is nearly as practical, DSG gearbox not as nice as manual option and costs more (but this is the same with the Polo).
The Volkswagen Golf was the car that kicked off the German firm's modular model line-up revolution. It's based on the MQB platform matrix that can take elements, including chassis, engines, safety technology and connectivity, from anywhere within the 'tool kit' the brand has developed.
This full MQB architecture means it can be scaled up to a size larger than the Polo's MQB A0 underpinnings can manage, but the construction and philosophy are very similar for the two five-door hatchbacks we're testing here.
The Golf is a larger model so to obtain similar performance to the Polo, this 1.5 TSI Evo engine with 128bhp is necessary. Linked to a seven-speed DSG dual-clutch auto box like in the supermini, it sprinted from 0-60mph in 8.8 seconds on test. This was nearly a second up on the Polo, while it held this advantage through the gears from 30 to 70mph.
Performance is adequate, then, but these cars will more often be driven with economy rather than speed in mind. Here the Golf has some clever tech. The 1.5-litre turbo four-cylinder petrol engine offers cylinder deactivation, so can shut down two of its four combustion chambers on light throttle loads to help increase economy. A coasting function where the DSG box disengages and the engine actually turns off when you lift off also helps cut fuel use.
This mostly happens at higher speeds on the motorway, where the Golf is at home, because the larger hatchback doesn't have the same subtle harsh edge to the ride. The rear axle still feels limited in its ability to damp aggressive bumps at speed, but otherwise, on a gnarly country road at regular pace the Golf smothers enough so as not to upset the air of relative calm and serenity.
It's not the sharpest choice for drivers, but the steering has a nice weight, doesn't feel resistant and is pointy so you can place the car with confidence.
This quality is married to a cabin that's still the best in its class even after nearly seven years since the Mk7 Golf launched, although there's been a facelift to keep it fresh in the intervening period. But it still edges the Polo for finish and feel (there are fewer hard materials and they're better hidden in the Golf, too), which comes down to the price.
In Match trim you get a standard spec that just exceeds the Polo R-Line, including an eight-inch screen with nav, CarPlay and Android Auto, autonomous braking with pedestrian detection, front and rear parking sensors, plus 16-inch alloys. The Golf also has adaptive cruise (it's a £600 option on the Polo). But while the core kit is similar, the Golf's cabin offers a higher-quality feel.
Testers' notes
• Infotainment: Golf's system is easy to use and packed with features. Sat-nav is standard and you can also connect your phone via CarPlay or Android Auto.
• Transmission: We find the DSG automatic gearbox can be clunky pulling away. We prefer the smooth manual transmission.
• Materials: High-quality plastics and fabrics are used throughout the cabin. Interior feels well put together as well.
Verdict
Volkswagen Golf
If we'd tested a 1.0 TSI Golf the Polo might have won, but with this 1.5 TSI 130, the larger Golf offers a lot more for just a little extra outlay on PCP. It's faster, comfier, better kitted out, gets more tech and has a higher-quality feel. It's only slightly more practical, but this is enough to sway the decision.
Volkswagen Polo
The Polo's operating window is broader than ever, to the point where in some situations it offers what the Golf does. But in these specs with these engines the slower, thirstier, less well equipped and less practical supermini loses out. It's worth spending the extra on the family car's PCP.