VW to add particulate filters to its petrol engines
Volkswagen to use 'gasoline particulate filters' in TSI and TFSI petrol engines from 2017 onwards, reducing harmful emissions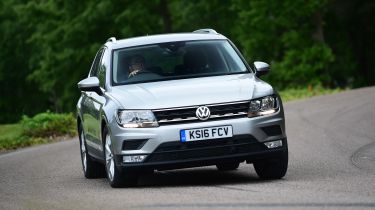 Volkswagen is following on from the 'dieselgate' emissions scandal by cleaning up its petrol engines, too. The VW Group has announced that all turbo petrol engines launched from 2017 onwards will be fitted with a particulate filter.
The direct-injection TSI and TFSI petrols will use the same filtration technology found in most modern diesels with VW claiming it will reduce emissions of fine soot particles by up to 90 per cent. The particles have been identified as one of the causes of severe problems with air quality and respiratory health in towns and cites.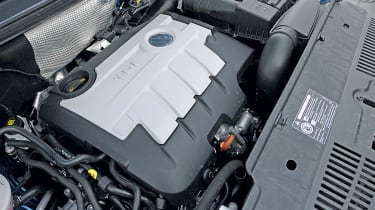 Head of VW Group R&D Dr. Ulrich Eichhorn also outlined plans to reduce diesel vehicle pollutant emissions further. He explained that "In the future, all models will be equipped with the latest and most efficient SCR catalytic converter technology".
The process of fitting particulate filters to petrol engines will begin in June 2017 with the 1.4-litre TSI engine in the new VW Tiguan SUV. The 2.0 TFSI petrol in the Audi A5 will follow, while VW estimates up to seven million of its vehicles will come with Gasoline Particulate Filters by 2022.
VW isn't the first to introduce particulate filters to its petrol engines, though, as Mercedes announced it would be doing the same back in May. Other manufacturers are likely to follow suit, too.
Do you think this is enough to restore VW's reputation? Give your opinion in the comments below.